1 January 2013 (Tuesday)
First day of 2013!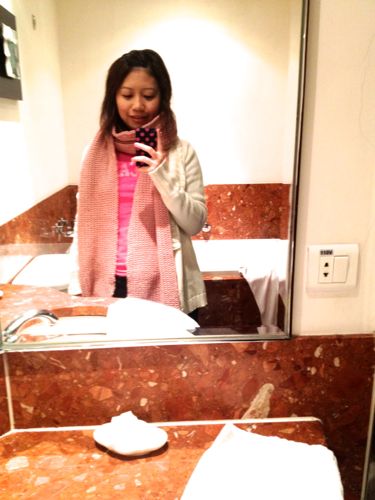 OOTD and checking out of Welcome hotel.
Breakfast in Welcome hotel was edible but not fantastic. It was drizzling in the early morning so we hired 2 cabs to bring us to Taipei Railway Station.

Taipei Railway Station, the main connector between railway trains, bullet trains and MRT. That explains why the whole station is huge!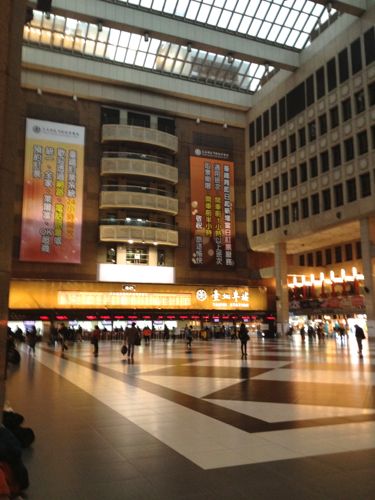 We were on our way to Hua Lien.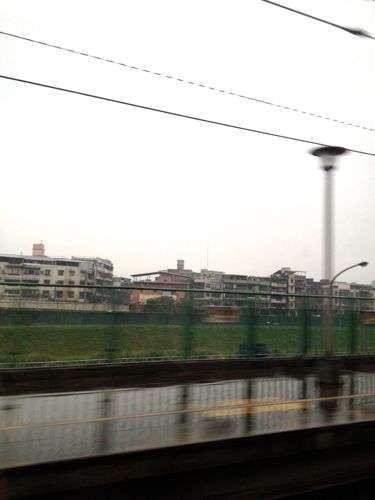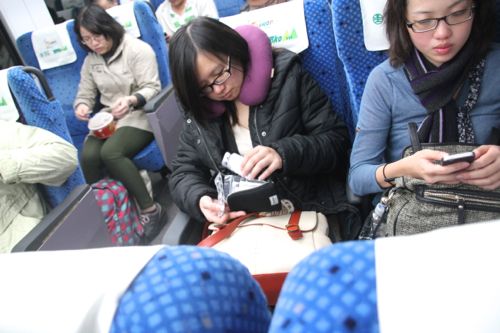 It will be a very good scenic ride without the rain and cloudy weather.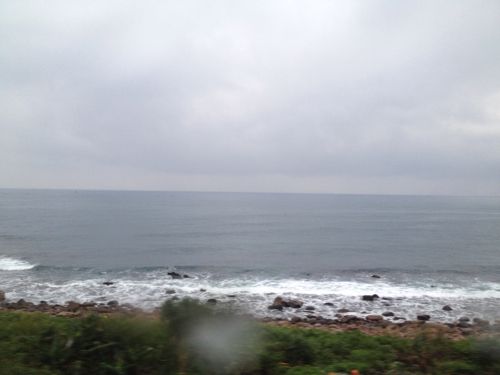 We ordered  Taiwan train meal which is a 'must-eat' meal in their trains. With their limited meal options (there was only 2 choices, one with meat and one for vegetarian. We ordered a pork chop set each.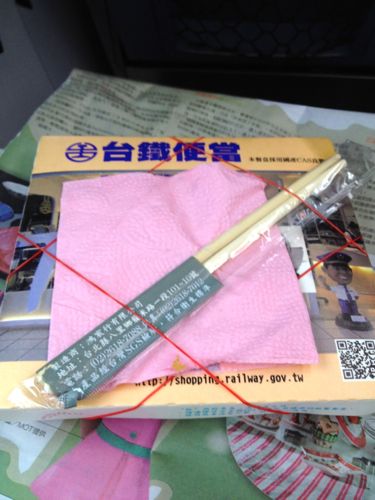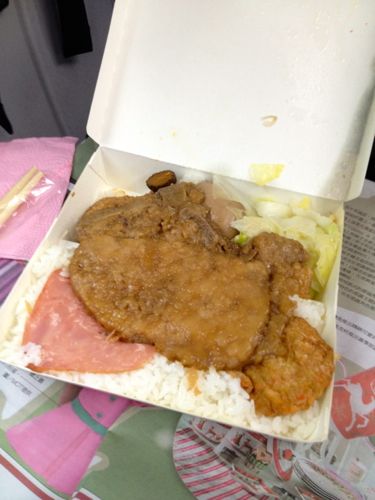 It tasted pretty good.
After 2.5 hours ride, we reached Hua Lien!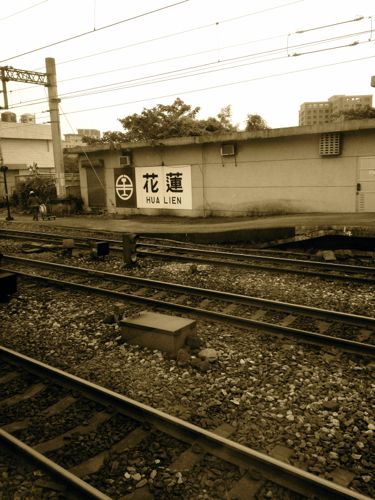 The lady from the 石头之家 (Stone house) Bed and Breakfast picked us up from the station. It took us about 10 minutes to reach her place.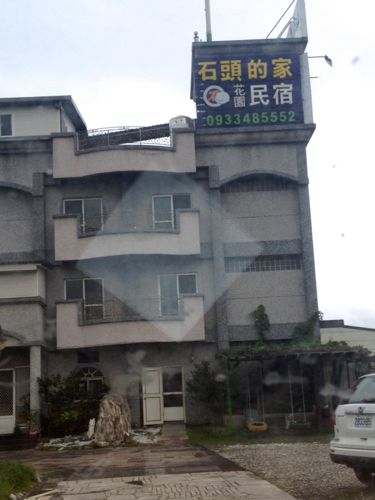 I love how all the rooms have different themes and this is the pinkish room Sze Hui and I slept in.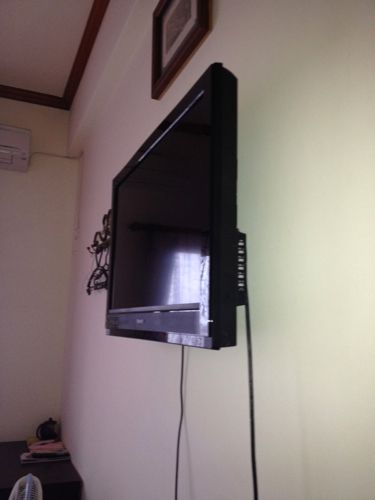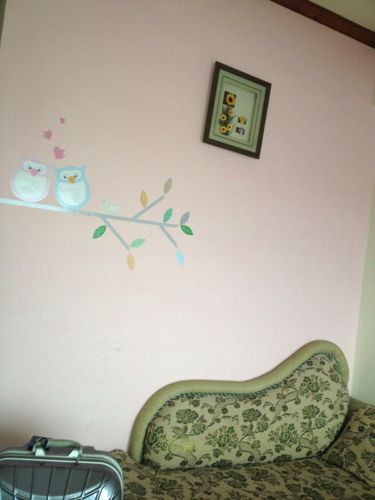 After we settled down, grabbed our necessary gears, we had a cab which Sicong prearranged to picked us up and off we went to our first destination in Hua Lien.
Shitiping!


It's one of the most beautiful place in Taiwan overlooking Pacific Ocean.
They even have camping area for Summer!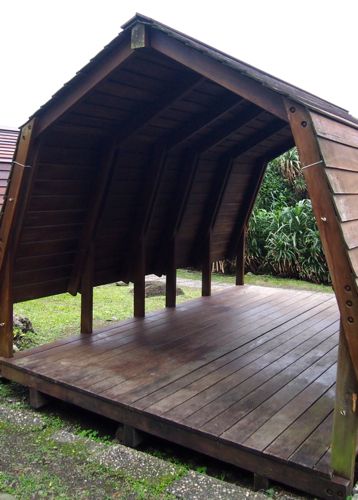 You know how important are the first 7 seconds to make an impression right?
I fell in love with this place in an instant!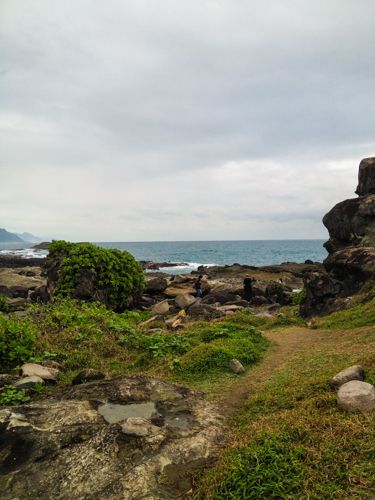 Mountains on one side and ocean on another. I was totally blown away by the scenery.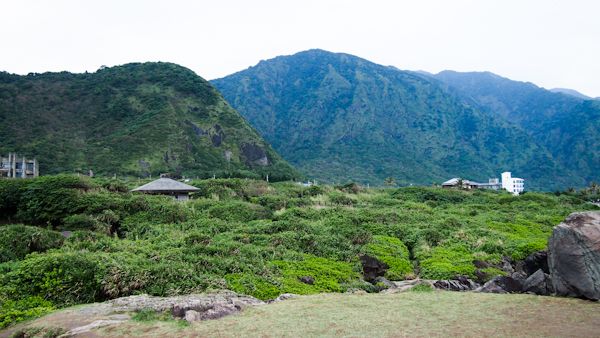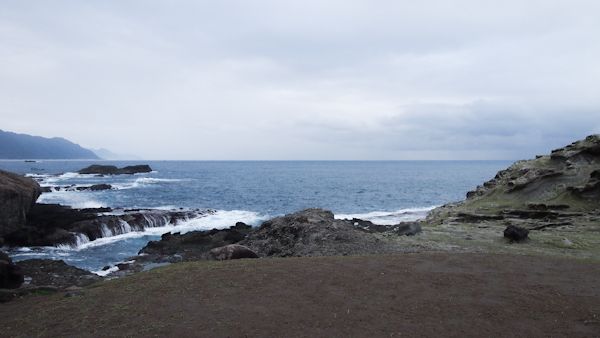 Marked my footprint here!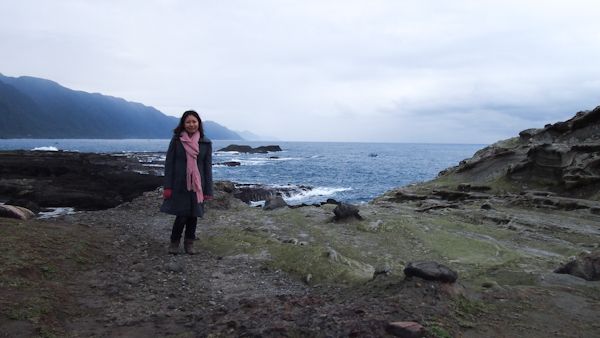 These are one of the moments I embraced, captured images with my mind and let it live in my memory forever. I love the sound of the crashing waves hitting against the rocks.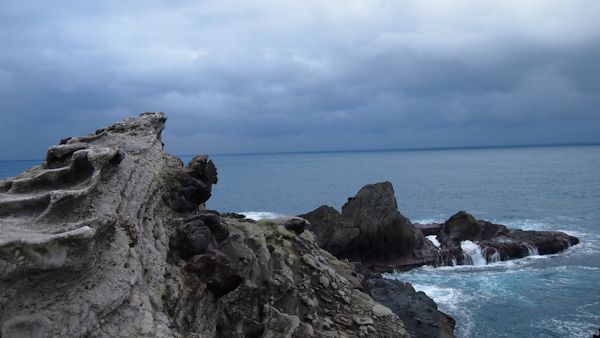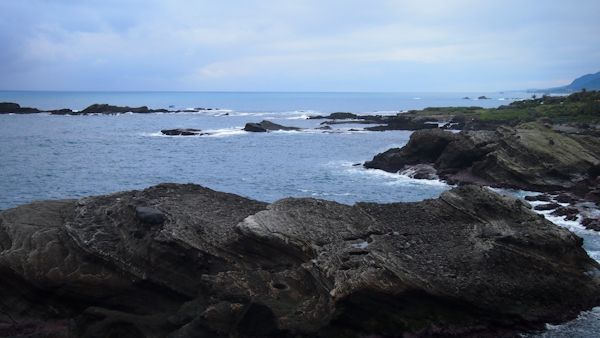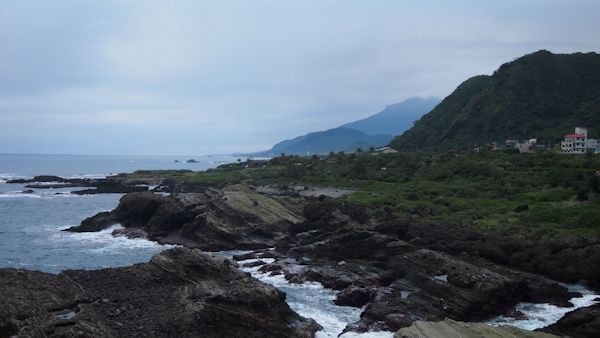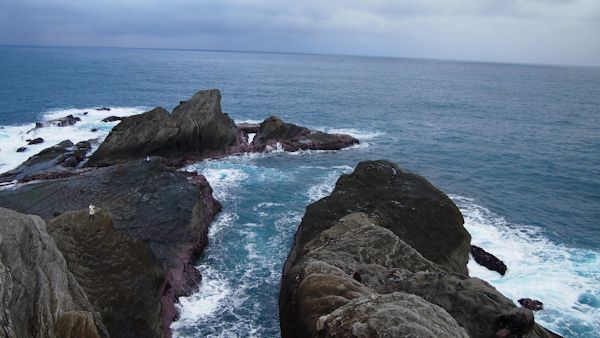 Really, instead of just quietly appreciating all that was in front of our eyes, we started fooling around. I guess the fun part of travelling with friends is to do dumb and unglam poses together!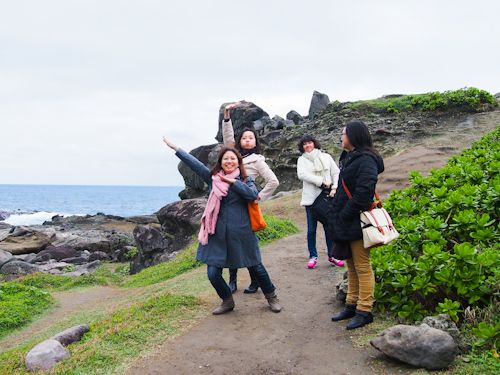 Possessed by Monkey God.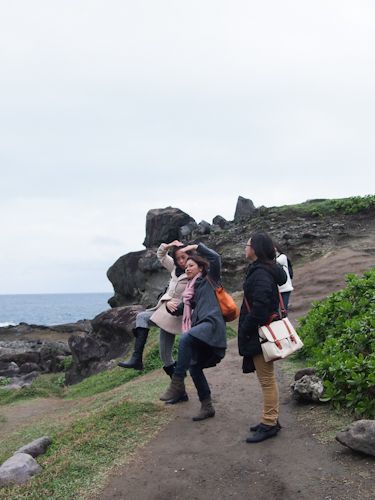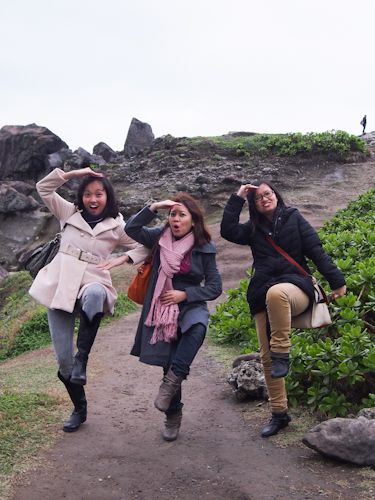 Aaron Kwok's signature pose which we tried to imitate from what we saw from the concert the night before.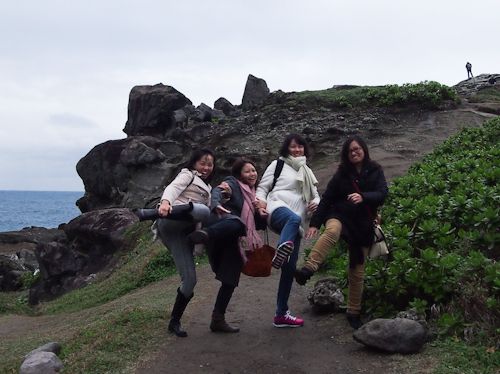 Photo taken by Sicong, at the edge of the rocks. Imagine if one were to slip and fall into the ocean!!! Scary!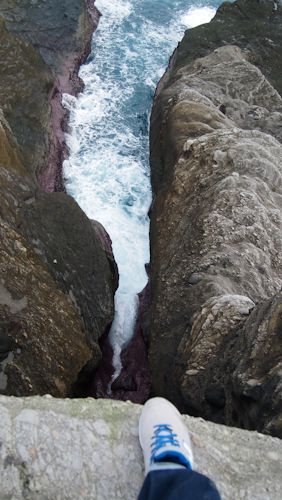 I was unable to overcome my fear of height and for the fear of falling (since I do not know how to swim properly and I do not want to die in the ocean)! I tried to overcome it in the beginning but I kept pushing until I started to break down in the midst of climbing with the help of my friends. That was when we know my limit was hit and i had to back out.

Eventually, i settle for another set of rocks that was not as high and easier to climb, with the guidance of my dearest friends of course.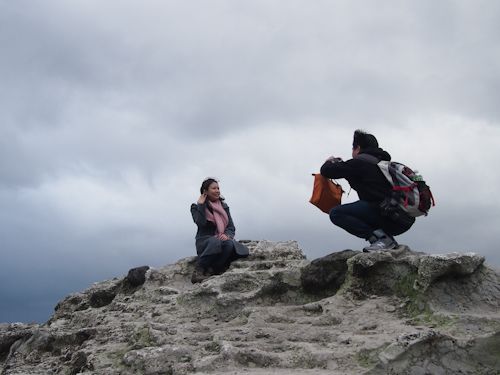 Photos taken to prove I was there!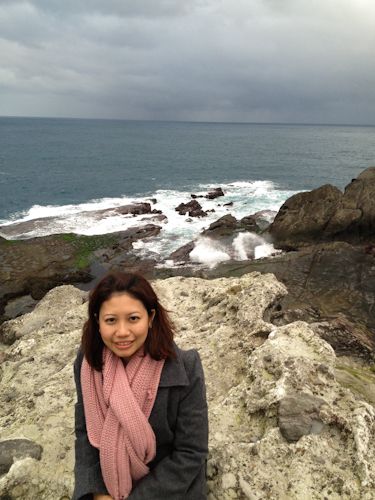 I wish I could sit there for a couple of hours just to enjoy the great view in front of me but we are short of time and I was all tensed up sitting there because I have yet overcome my fear.
Sze Hui's self shot with the ocean.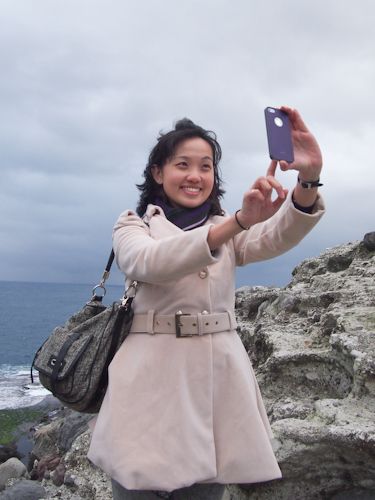 I was reluctant to leave this place but we had to because the sky was turning dark. Goodbye Shitiping. I wish I have an experience to camp here one day in future. I am sure it will be awesome!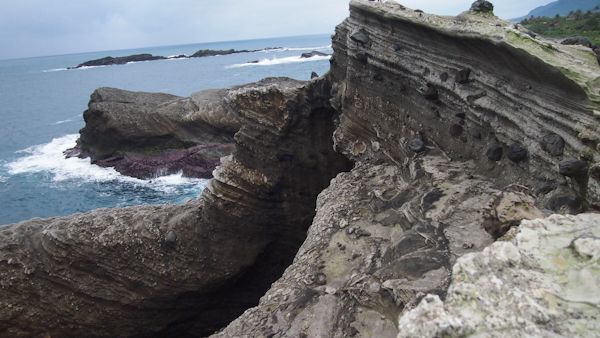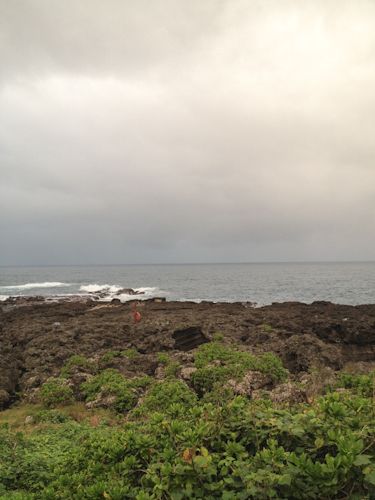 Walked a stretch of road before hopping onto our cab and make our way back to the town of Hua Lien.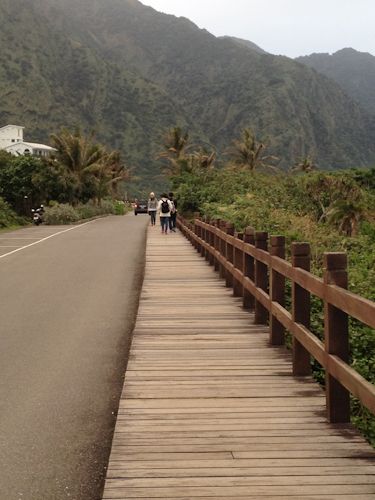 Taken in the cab at 6.30pm. As you can see, the sky has turned dark and the only light is coming from the screen in the cab.

Our driver, 吴先生 dropped us off at the famous Gong Zheng Bao Zi (公正包子)
They are opened 24/7 and best of all, their food are cheap and good!
They are famous for their dumplings (小笼包 and 水饺)
This 水饺 cost NT30 for 10 pieces (which works out to about SGD$1.40 for it, meaning 14 cents each!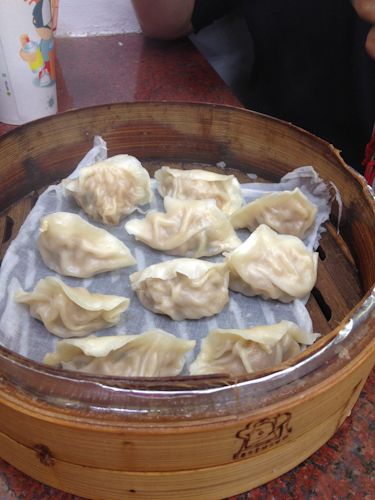 This is the 小笼包, at NT5 for 1, converting back to about SGD$0.20 for one!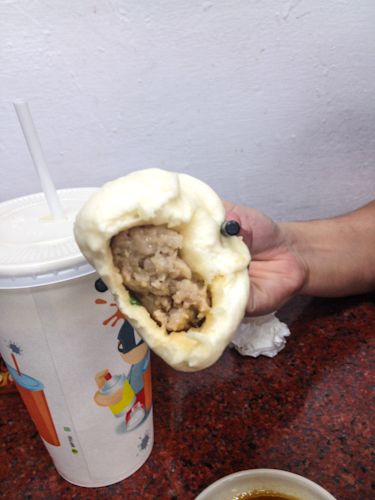 Ordered a bowl of sweet and sour noodles to share too.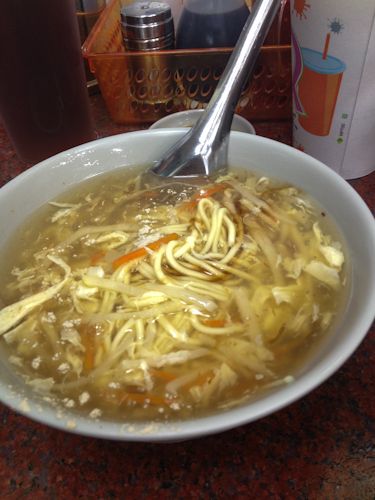 It was absolutely value for money, a must-go eatery for all travellers in Hua Lien!
After dinner, we strolled along the street to 南濱棒壘球打擊場 ( Nan Pin Baseball Batting Court)
They have individual courts whereby you need to slot in some coins, take the bat and get ready to hit the ball coming out from the machine. They have different courts with balls being shoot out at different speed to cater to the noobs, immediate and advance players.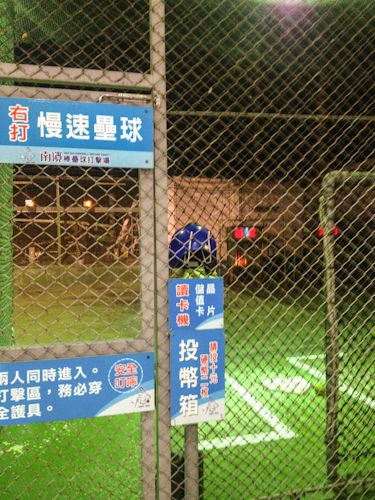 It was the first time we tried such game, it was fun but tiring for our hands actually using our might to hit the ball hoping to hit it far.
Apart from the Batting court, they have other arcade games too. The place looks super old school, like a scene from the 80's. Love it!
Pretending to drive a car.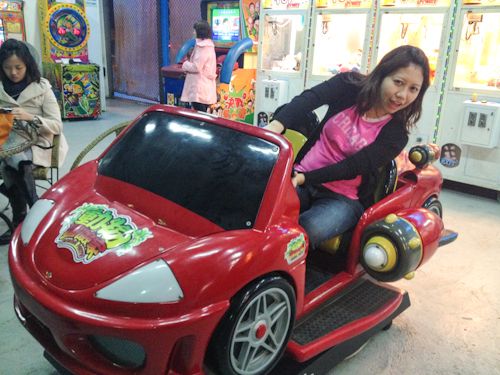 The car will not be able to handle 2 of me with their 80kg limit. Heh…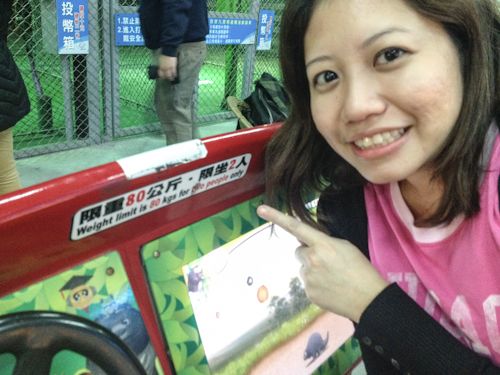 After using up our coins, we walked down to Nan Bin night market which is a stone throw away.
It reminded me of Great World Amusement Park (大世界) a very well known place in Singapore around 1980's. Great World Amusement Park is not my era but I am just trying to link this 2 places together base on the Singapore-made movie, It's a Great Great World with scenes they tried to portrait was kind of similar except Nan Bin night market is a way smaller scale with less crowd.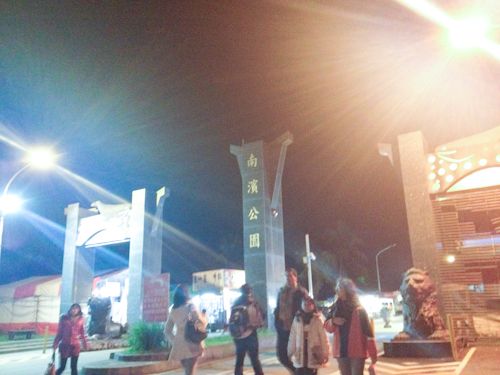 As usual, our daily fix of stinky toufu!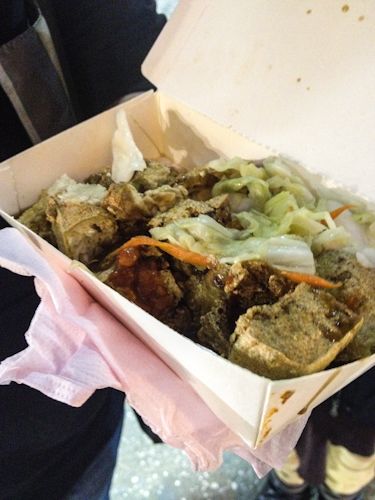 Bought some fireworks from this stall to play the next day. Thank goodness we had some knowledge of how each one will turn out after being light up from an experience back in Malaysia a couple of years back, we knew which kind do we want to play.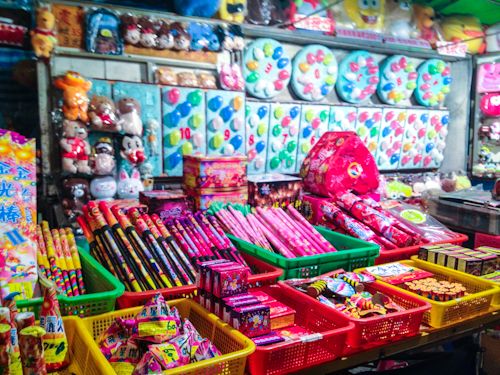 When we were done, got our driver to pick us up and send us back to Stone House.
Sze Hui with the stones decorated by their guests. It is call Stone House for a reason.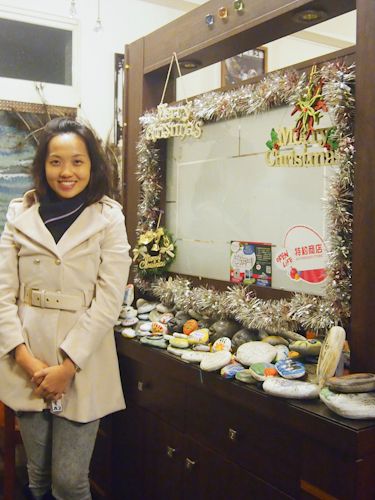 The 6 of us sat in the dining area writing our wishes to fill up the big piece of sky lantern.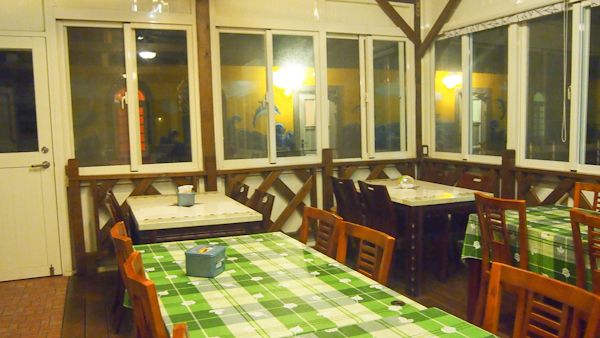 I wrote a grandmother story on it wishing for health, safety, hitting sales targets and many others.
I don't think you can read it though.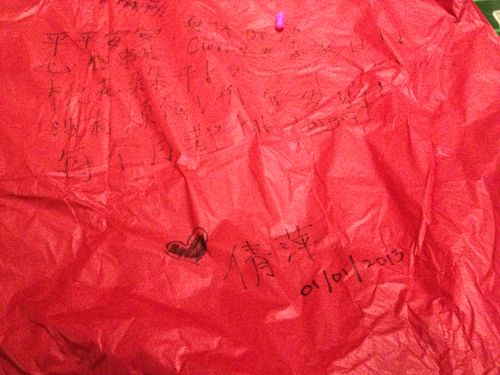 The lady boss of Stone House came to help us fly our sky lantern.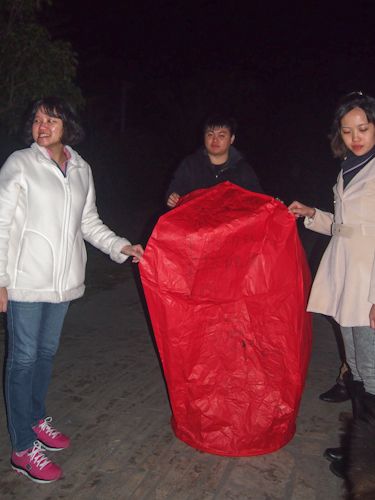 Can you see the little red dot? That was our sky lantern and it flew up into the air pretty fast!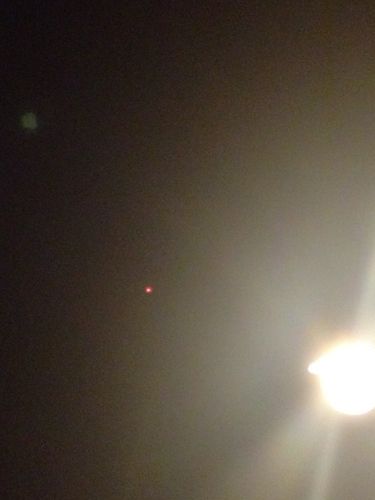 That was how we ended our day, sending our wishes into the sky.