20 December 2011 – Tuesday
Took my breakfast early in the morning before I set off for the day.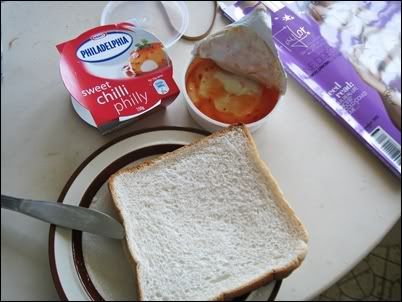 I packed 2 slice of bread with me too.. in case I got hungry along the way.
Just being very 节俭. Hahaha…
Took a train to Indooroopilly Station then hopped onto the bus from the interchange which was of a walking distance away.
A helpful lady saved my day by giving me directions because I reckoned it would take me longer to get there with the aid of my map app and I do not want to miss the bus else it will be a long wait for another one.
Reached my first destination of the day!


Asked a Japanese woman to help me with this photo while I return the favour.
I put my RMIT card into good use and thankfully they were not so strict as to verify it.
Paid student price of AUD$24 entrance fee. Saved AUD$8. Yeah! 我有节俭的美德. Hahaha…
There I went, entering into the Koala Kingdom.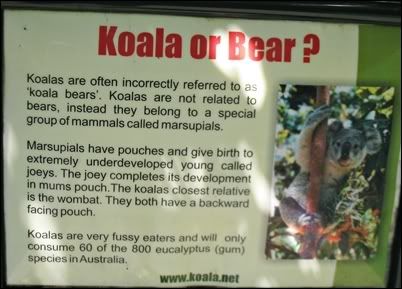 There you go, the cute sleeping Koala.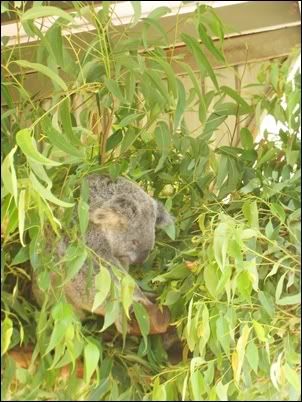 FYI, Koalas sleep up to 20 hours a day. That explains why those I snapped are sleeping soundly hugging the branches of trees.
They offer a chance to take photo with the Koala.


Well, the price to pay for that is 16 bucks with a professional photo of course.
Too expensive in my opinion… although I DID contemplate for a moment, I decided to give it a pass after all.
Instead, I bought kangeroo food for 2 bucks! That sounds more reasonable to me.

Ready to feed the kangeroos!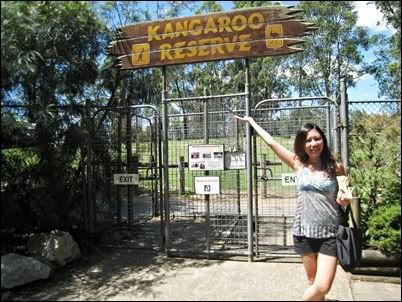 First, I saw the emu instead. Erm.. Hi!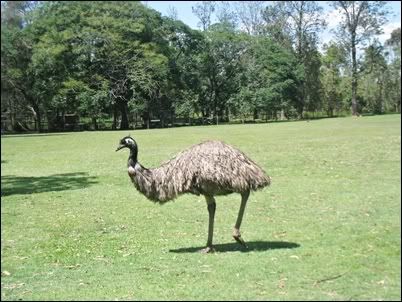 Here comes the kangeroos!


They looked really tame.
When you stand near them enticing them with the kangeroo food in the hands, they will automatically come to you and munch on the food.
One of the kangeroos and me!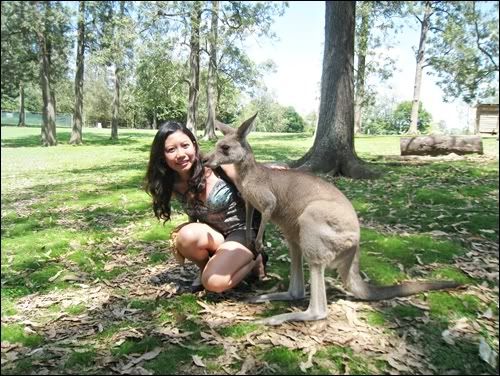 It did not looked into the camera. *frown*
Fed another one here.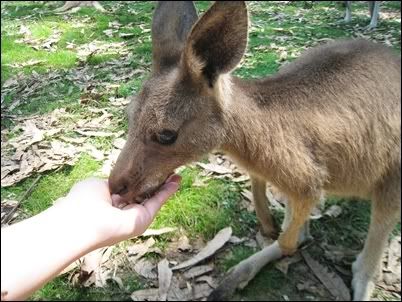 Another came to join in.

It looked away. Cam-whored with kangeroos FAILED!

Hopping Kangeroos
[youtube http://www.youtube.com/watch?v=9zWTU-PUVv8&w=560&h=315]
Continued my journey after I was done feeding the kangeroos.
Spotted the crocodile (I think) sunbathing.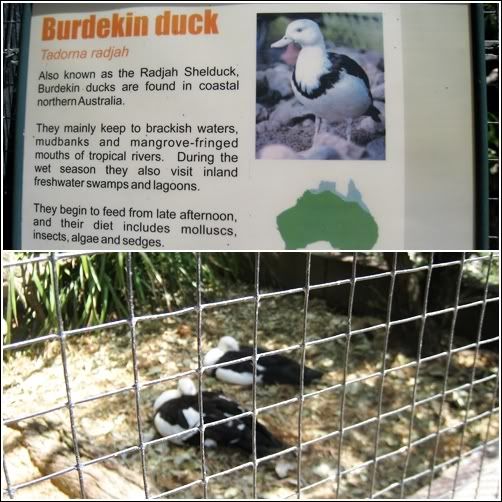 Snakes! Ew~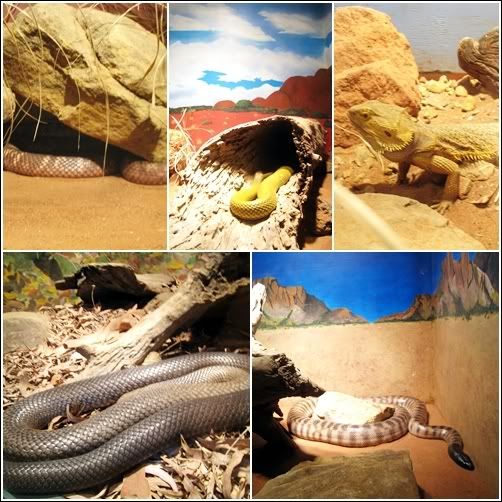 Oh yeah, when I was theere, the person that came to my mind was Shi Min. =.=
Because I remember how she enjoyed herself in the snake section when we went to the zoo together!
Some more koalas for you!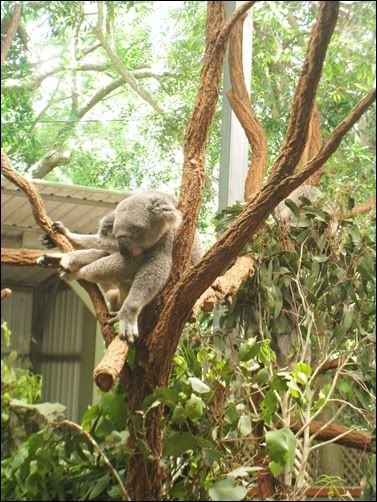 Sleeping in such awkward position. Aw~
It could be that I am too hungry there because as I was taking this photo, it reminds me of the biscuit.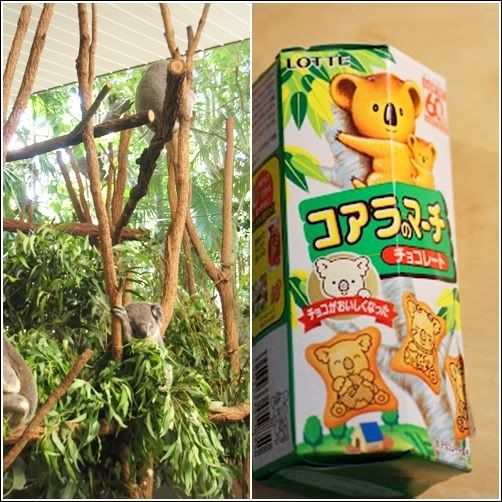 Ok, I am hungry again. Bah~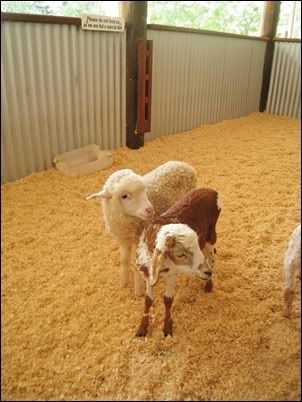 Meh Meh 小绵羊s!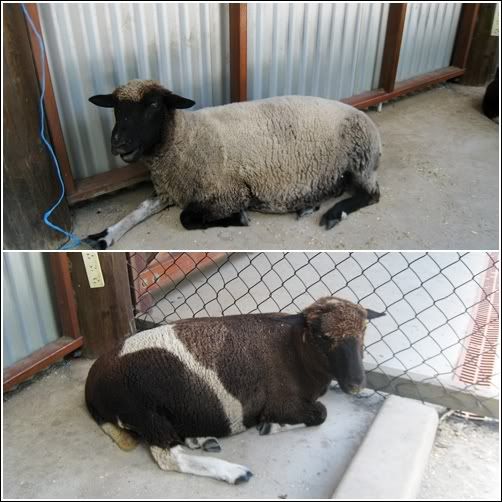 大绵羊s!
Their wools are so comfy to touch.

I successfully cam-whored with a 大绵羊 and it looked into my camera! Haha…
Caught the last bit of the sheepdog show that began at 10.30am.
Took a photo with the darling sheepdog. =)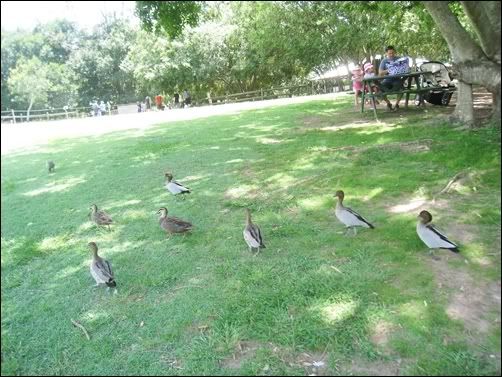 Quack quack quack!

Little pony. 小马.
Actually this photo is taken specially for Weida because I remembered how he mistook baby goats as little ponies back then when we went to the zoo. Haha…
Saw 2 staff walking the leashed kangeroos.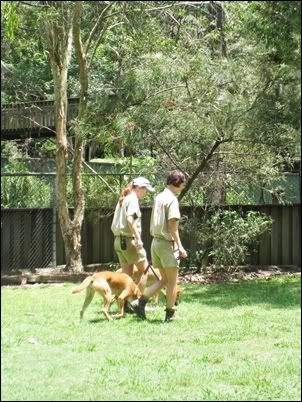 Drinking water.

Failed attempt to the photo with the koalas!
A Christmas greeting decoration that looks like 春联 to me.

Cannot remember the species of the birds but they are definitely not parrots.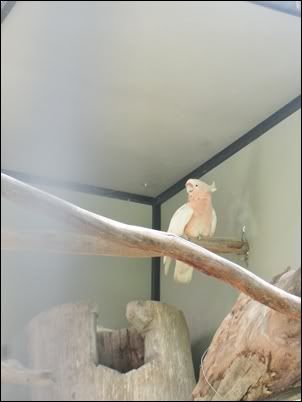 The blissful Koalas even have a retirement home to themselves.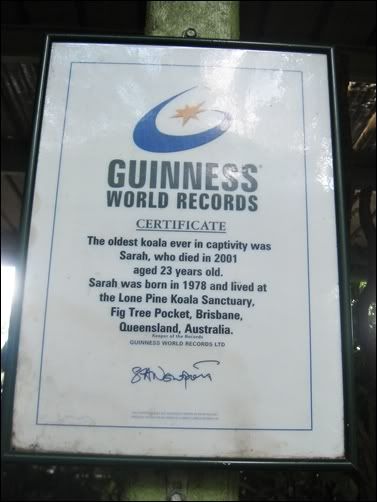 That is all for my half a day trip to Lone Pine Koala Sanctuary.
Munched on the bread I packed along with me while I waited for the bus to take me back to town area.
Despite the bread I ate, I was still STARVING when I reached town!
Had my lunch at the Broadway On The Mall's food court.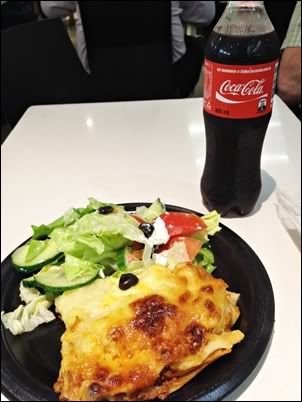 My yummy lasagna accompanied by salad and it was 人间一大享受 when you just washed the food down with a bottle of coke in such hot summer!
After lunch, I took a bus and off to Mt Coot-tha Lookout I went!
Mount Coot-tha is 287 metres above sea level. It has the highest peak in Brisbane.
So I had the opportunity to look down at the whole of Brisbane!
I could felt the difference in the air pressure as I travelled up.
Along the way, there were houses build on one side while the other side is the cemetery.
According to Dawn Jie, she said that was one of the prime area in Brisbane.
I do not understand why people like to live opposite cemetery for. Funny people.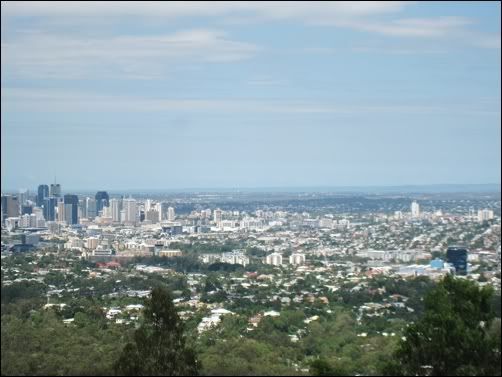 [youtube http://www.youtube.com/watch?v=NtKXoT7m2wE&w=560&h=315]
I felt as though I was on top of the world!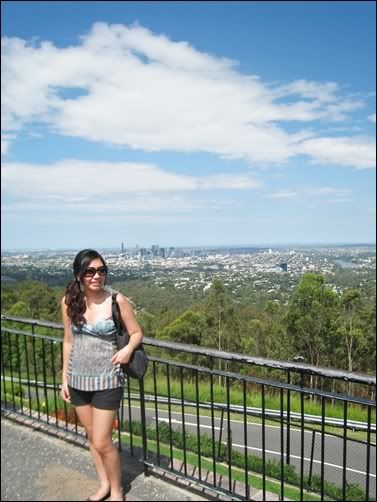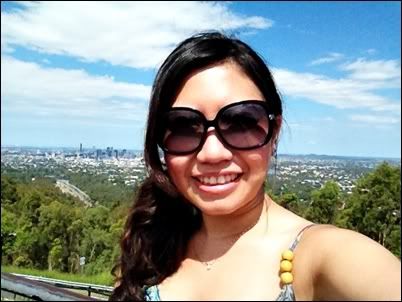 I absolutely love the fantastic view up there!
Not to mention the fresh air, the scorching sun shining down on me!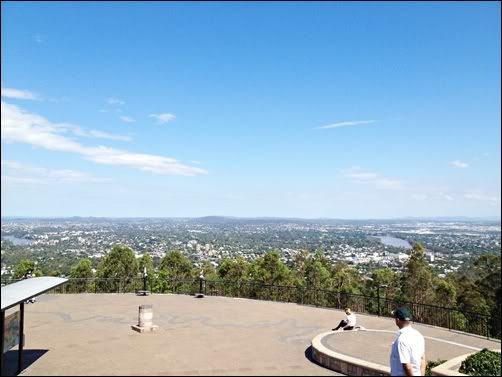 One last shot of me.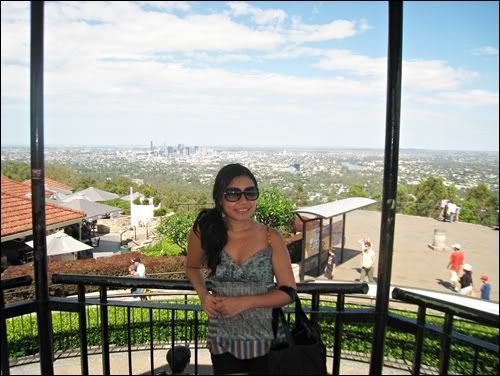 I spent quite a bit of time over there embracing the moment.
It was definitely another 人生真美好 moment.
Was thinking of exploring one of the walking tracks, somehow I had a little trouble trying to look for the path and with the time constraint, I gave up. Hahaha…
I have to be very punctual with the transport system there yeah!
According to Dawn Jie's boyfriend, Christian, the view there would look much better at the time the sun sets.
Unfortunately, the public bus do not operate until so late.
No car… so not able to do so. =(
Took the bus to the base of Mount Coot-tha where the Brisbane Botanic Gardens is situated.
The Brisbane Botanic Garden is 52 hectare big!
As I need to catch the last bus back to town, I only had an hour to explore and I cannot afford to get lost in the huge place!
Here I start my journey into Brisbane Botanic Gardens.
Not sure if these are 满天星s but they looked like to me.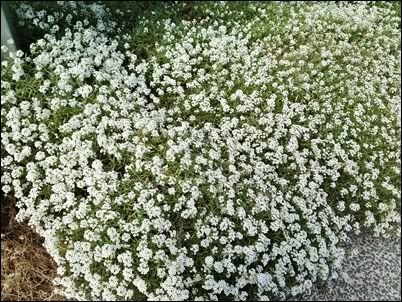 I love 满天星s by the way! Ha…
Walking on.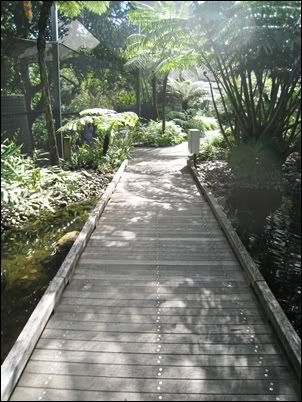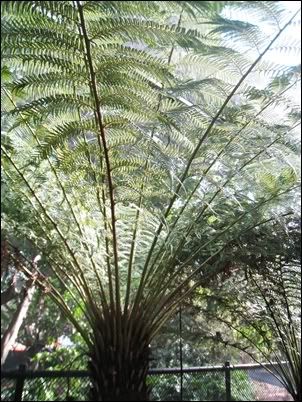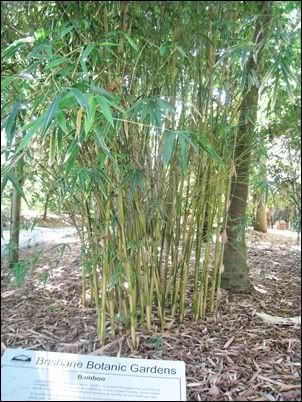 Entering Japanese Garden.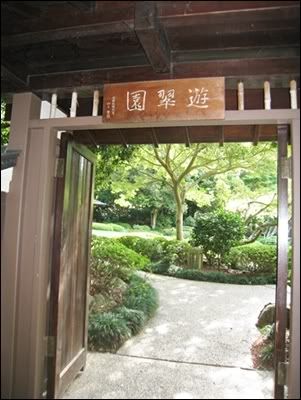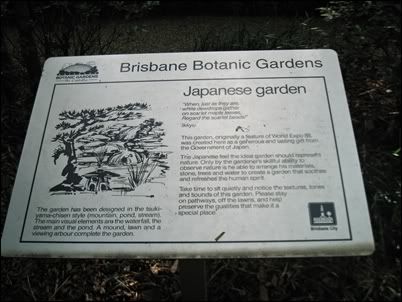 Attempt to cam-whore with the scenery.
Stones hopping.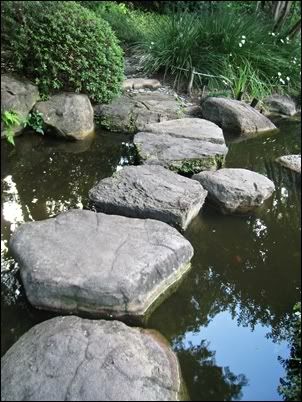 There you go.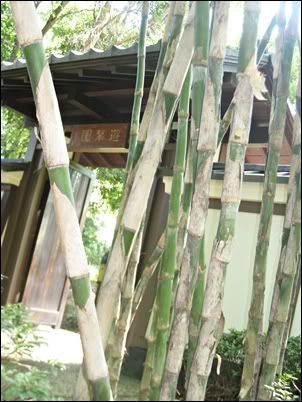 Random photos with some flowers.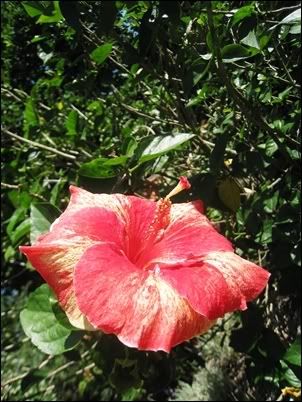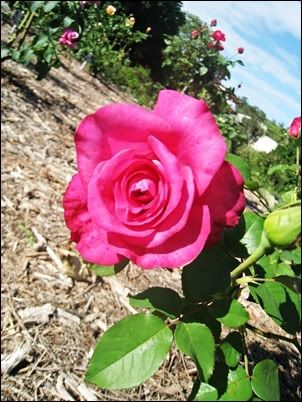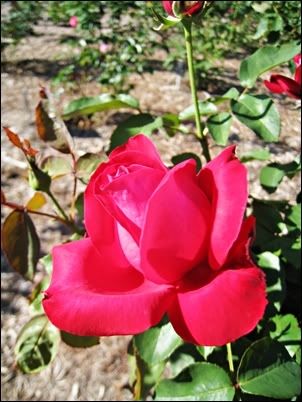 As I was walking, I somehow got myself lost.
As the place had not many people, I can only pray I can find people to direct my out of the place.
I even set an alarm in case I forgot the time as I went roaming around!
Thankfully I managed to make it out of the place with a little bit of help to catch the last bus back to town. Hohoho….
Met Dawn Jie in town as she knocked off from work to do some X'mas shopping.
Saw these camels that were sitting obediently by the busy street.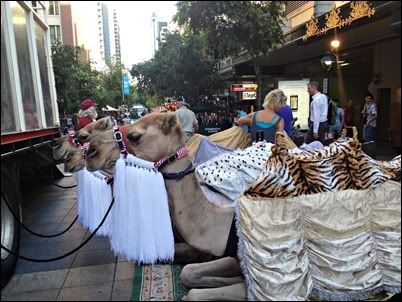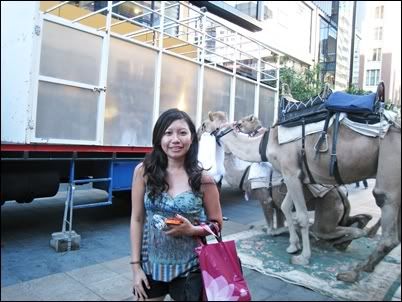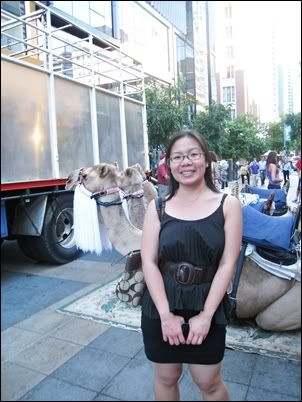 Cute cakes in dog shapes at one of the bakery shop.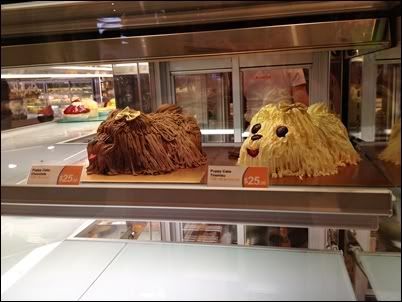 Throughout the week, there was this Myer Christmas Parade. It is organised by Myer, one of the largest departmental store in Australia. I think it is the first time they held one in Brisbane.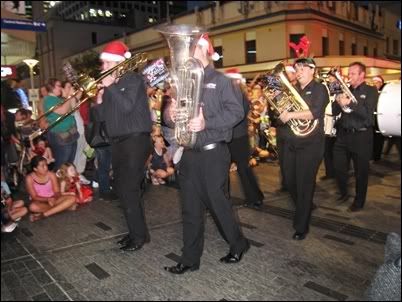 Here are some videos I took of the Christmas Parade. =)
[youtube http://www.youtube.com/watch?v=hc142ua3j3o&w=560&h=315]
[youtube http://www.youtube.com/watch?v=W1bpv4tGDqE&w=560&h=315]
[youtube http://www.youtube.com/watch?v=lrfsFkqJRZI&w=560&h=315]
[youtube http://www.youtube.com/watch?v=DXMnZGxsl5k&w=560&h=315]
[youtube http://www.youtube.com/watch?v=kGY-LoRlzAU&w=420&h=315]
[youtube http://www.youtube.com/watch?v=HFCed2pRC8Q&w=420&h=315]
[youtube http://www.youtube.com/watch?v=X5iCT0xa1wo&w=420&h=315]
[youtube http://www.youtube.com/watch?v=pOXSQ36SV-Q&w=560&h=315]
I only managed to buy a few presents. I gave up doing my Christmas shopping in the town of Brisbane. 🙁
Bought my dinner from Red Rooster back to Dawn Jie's place to eat.


Dinner was crapz…
The meat from the burger was so tough and dry. Totally unsatisfied meal. BAH~
The gadgets I brought along with me which I needed to charge depending on the rate of usage every night.