22 December 2012 – Thursday
I had no specific plans for the day.
Letting my legs take control, taking me to wherever they felt like going.
Just being very 随性, 想去哪就走到哪.
That is the beauty of being alone.
Trying to be spontaneous in my own way.
Left the house at about noon after all the nua-ing.
Caught the train to Central and board a city glider bus that took me to West End Ferry Terminal.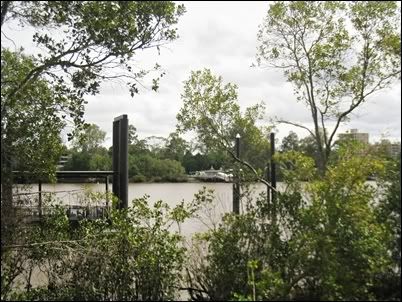 Overlooking the buildings on the other side.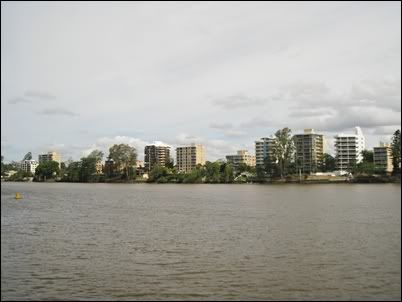 Nope, did not board the ferry, did not check out where the ferry would take me.
So I started my journey exploring, half the journey is just backtracking the bus route actually. :p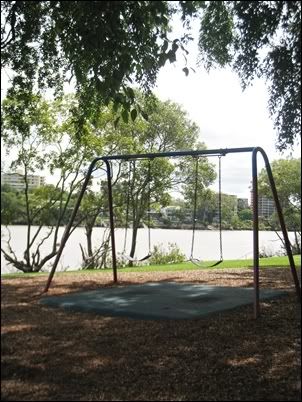 Swings!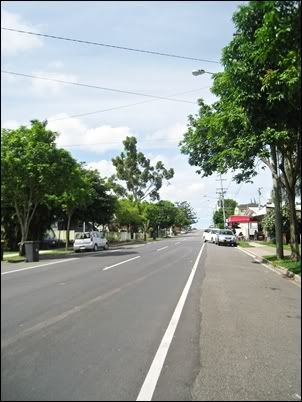 Somehow this picture reminds me of one which I took in Hua Hin.
Walking the stretch of road.
A random house as I walked past.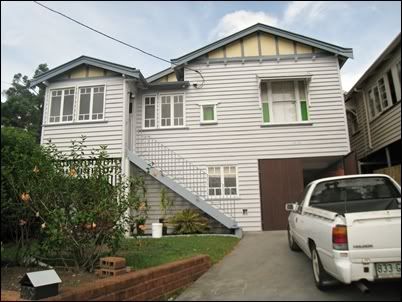 I used to like the idea of living in a house like that when I was younger.
Nowadays, I am a very realistic person. Big house = more cleaning.
Yes, you may hire helpers but being a kiam ka na , I will not want to spend that kind of money!
话说回来,if you are rich, would you 在乎那小钱? it is still nice to stay in one. =P
I am soooo contradicting! Practical v.s Desire.
The loooong stretch of road ahead of me as I walk on.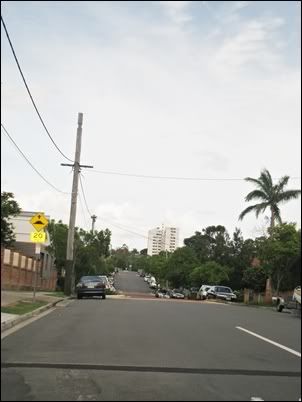 It seems like you can never see the end of it!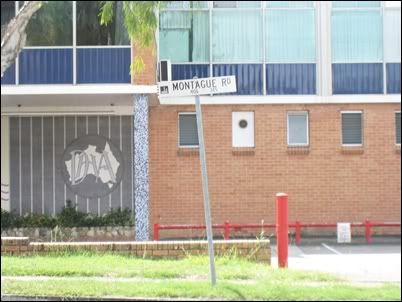 Well, Montague Road is a really really long stretch of road!
Finally I reached West End. It is a place with edgy, bohemian district with artsy shops and cafes.
Well, pardon the lack of photos to show you how the area looks.
I was so focus on walking the correct route that will lead me to South Bank and absorbing my surrounding that it did not occur to me to snap some photos.
Sometimes I think you would be able to appreciate your surrounding and enjoy the moment more without the use of cameras.
By late afternoon, I found myself to Gallery of Modern Art.
Due to the time-constraint, I would only visit 2 themed galleries.
I wish I had time to visit others too. =(
First one was by Yayoi Kusama.
The theme of her gallery is polka dots!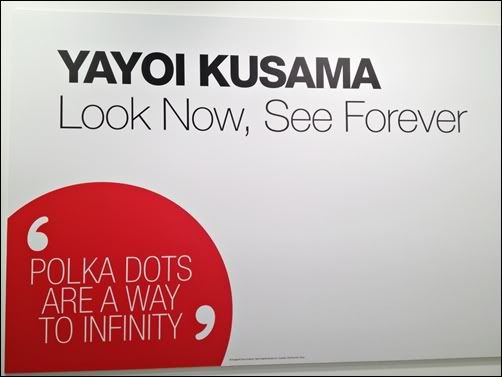 It is amazing, after seeing her polka dots themed gallery, it makes me fell in love with polka dots even more! I never knew I had so much love for polka dots. It just probably unleash my sub-conscious desire for polka dots!
First, I walked into this room that contains nothing but has red with white polka dots at every corner of the room!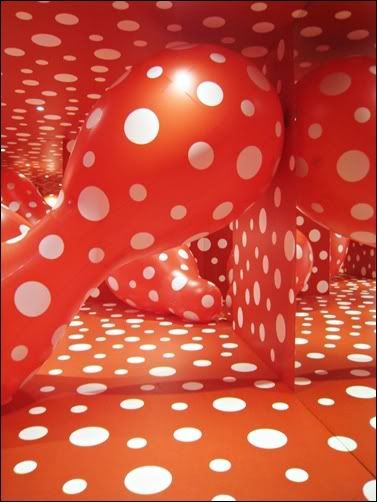 Mirrors to create more red with white polka dots!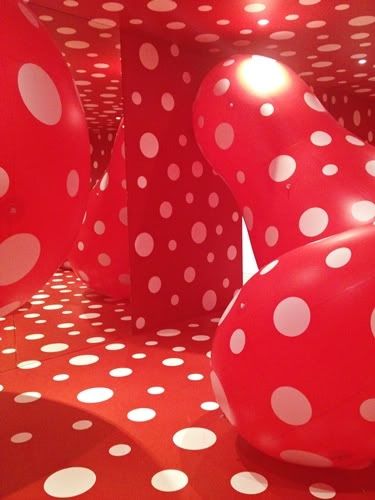 Look at those awesome inflated 'sculpture balloons'.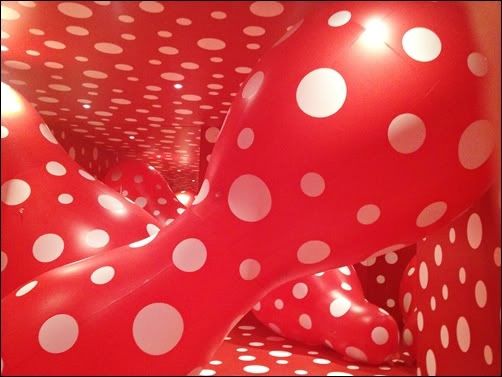 It made me feels like I entered into some fantasy world. It was like a maze, I totally dig it!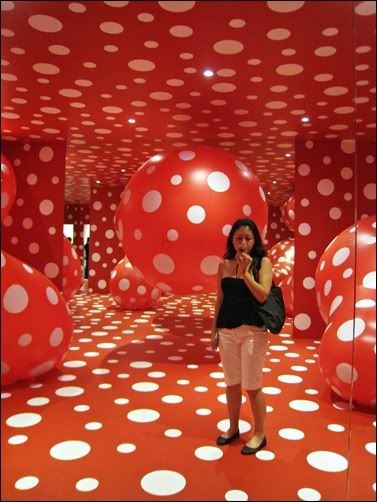 The mirror effect creates the illusion that it is a big room but actually room is rather small.
A couple of polka dot flowers!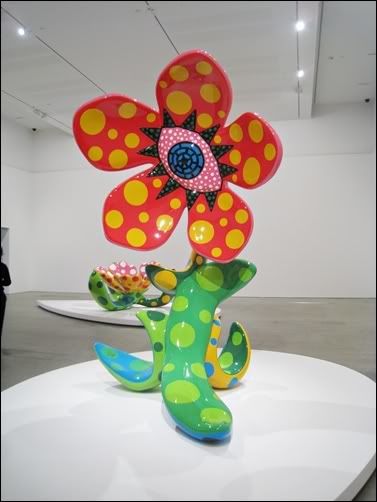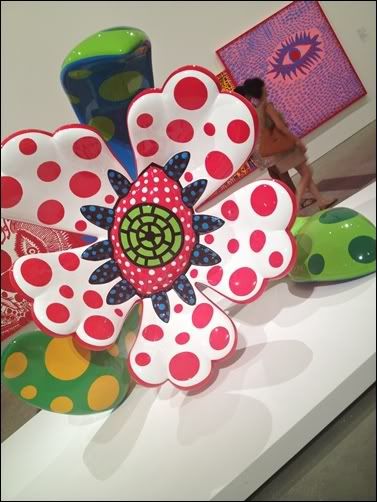 Before I left the gallery, I was given a piece of paper with many different colours and sizes of circles stickers.
I was to stick it anywhere in the room!
The whole mock-up 'house' was actually all plain white!
But with the creations by many who visited the gallery, look at how colourful it has become!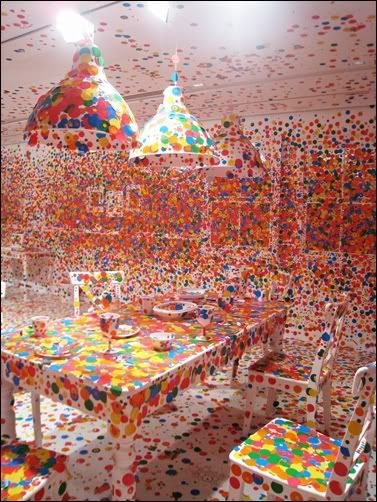 The colourful dining table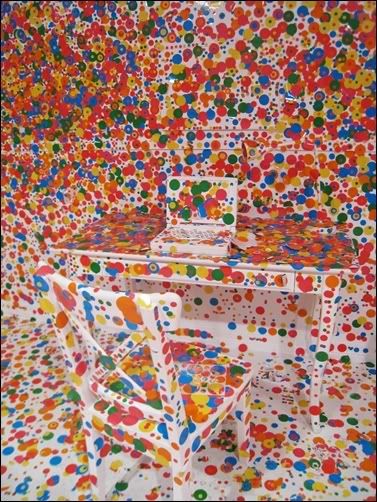 A study table with a laptop.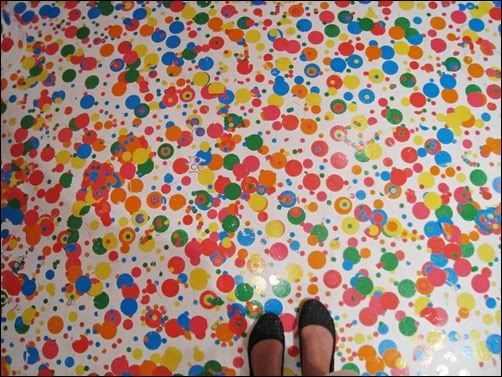 The floor.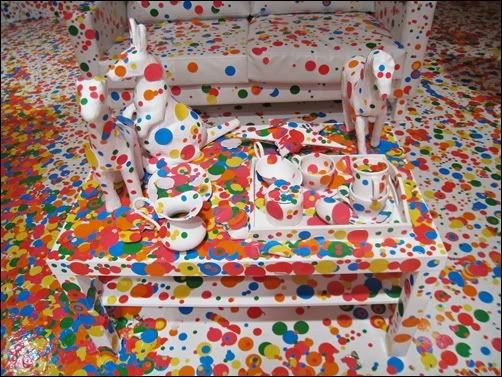 Coffee table with tea set and some animal figurines.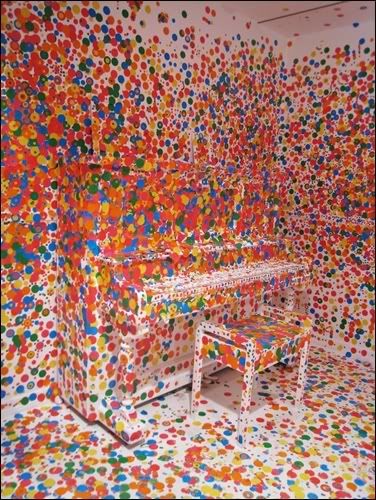 A piano. You can actually play on it, except that some of the keys are spoiled. Haha..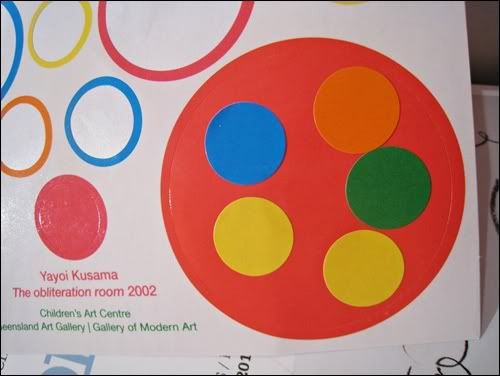 My stickers!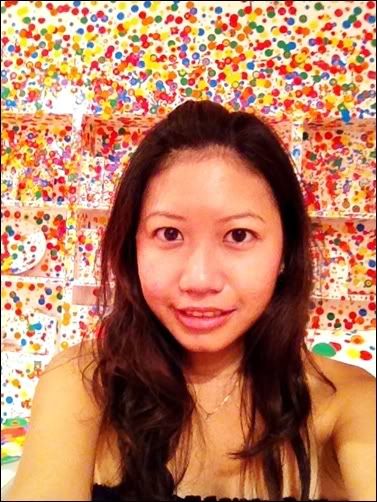 I don't know about you but being in a colourful polka dots mock-up house makes me extremely excited and delighted!
I am not an arty farty kind of person but her art work excites me!
I wish Singapore will bring the art work from Yayoi Kusama to Singapore, showcase it in a gallery or something, I will be sure to visit it again!
Next gallery I visited was by Henri Matisse. It was a paid gallery and thanks to my trusty RMIT card once again, manage to get the tickets for AUD$16.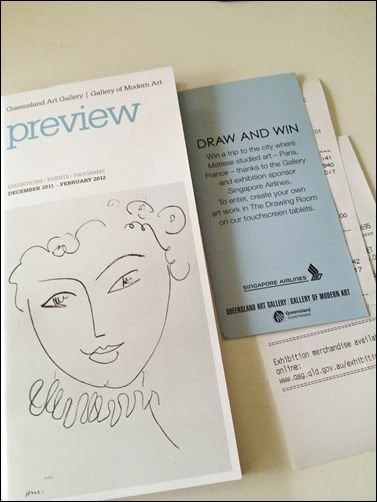 What they showcased were drawings by him. After seeing a few rooms of his drawings, I got bored. Oh well, pardon my ignorance but somehow I just do not know how to appreciate his art. (Should have just skipped this one since I actually paid for something I did not enjoy. BAH~)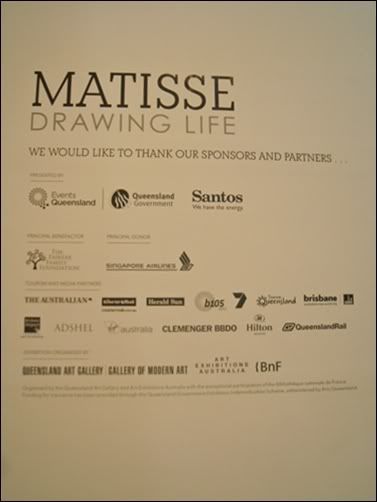 Have you spotted something familiar?
Our very own Singapore Airlines is one of the sponsers for his gallery.
After I am done roaming the different rooms, trying my best to appreciate his art which I sadly failed, I entered into a drawing room. They provide some props and wooded art stands for people who are serious about drawing.
There are also some tablets around for people who are inspired by Matisse to sketch and enter into a competition to go to France.. of course flying by SQ since they are the sponsers.
A couple of my art work random silly drawings after the 'inspired' time I spent with Matisse's drawings.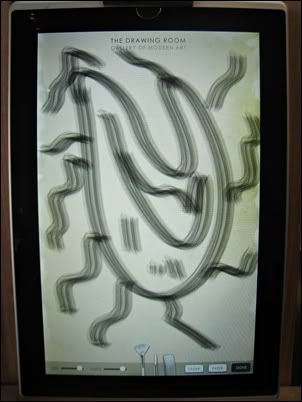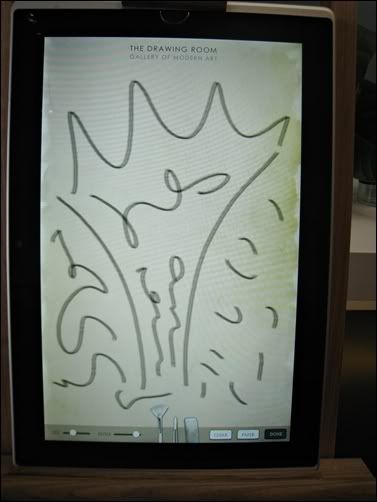 Yours Sincerly,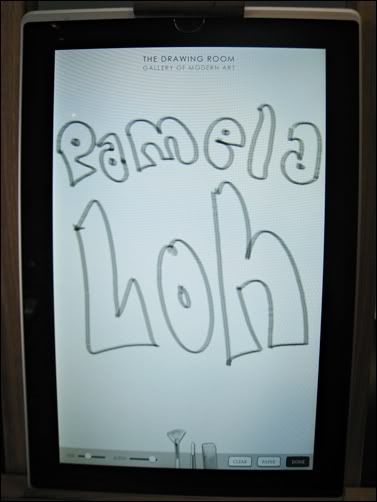 Of course I did not enter myself into the competition.
Well, I do not want to be the laughing stock of the judging committee! :O
The gallery closes at 5 so there I was sitting outside deciding where should I go next.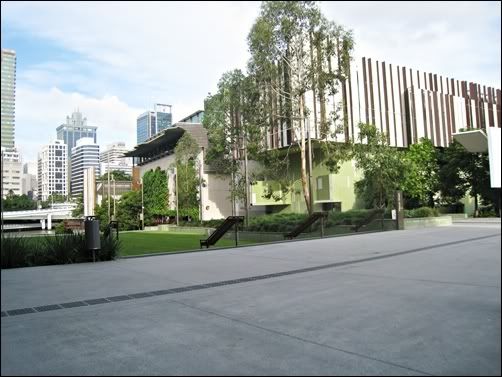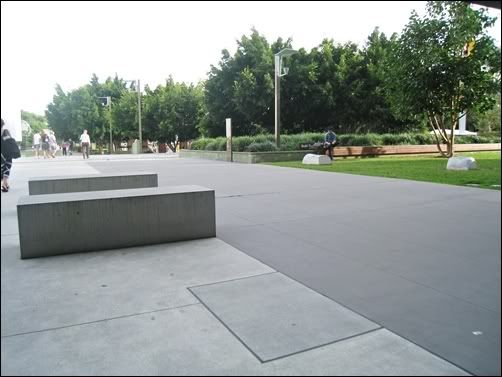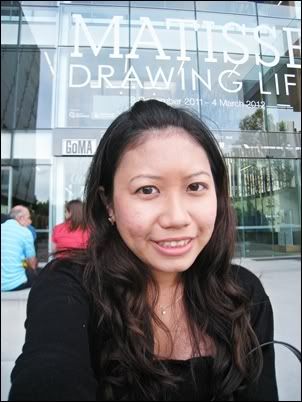 Somehow my legs took me to the State Library of Queensland.
I stayed there for an hour snuggling myself up on a comfy sofa chair reading my 那些年, 我们一起追过的女孩 while listening to my mp3 and seeing all the power points around me, kicked myself mentally for not bringing my iPhone charger. Heh….
I was also using that hour to think where should I go next.
Then, I remembered Dawn Jie mentioned that there is a cinema at South Bank which is comparatively cheaper to other cinemas in town. Decided to go ahead and check out if there are any movie I am able to catch.
On the way to South Bank Cineplex.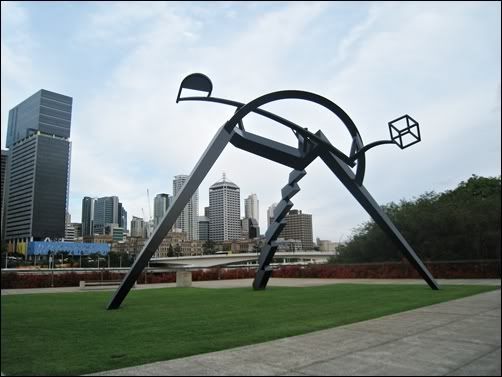 Across the river is where the Central is.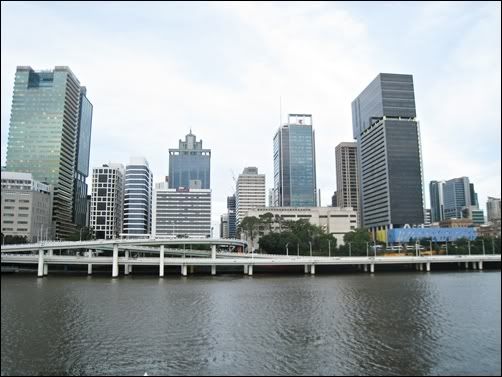 Linking South Bank to Central is the Victoria Bridge.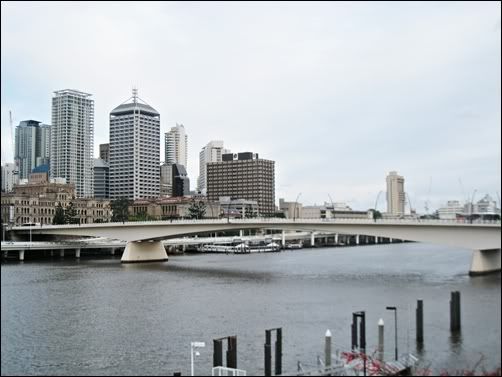 Well, nobody could help me take a photo so this is the best I could do…

Queensland Art Gallery was unfortunately closed during that period for some renovation and such.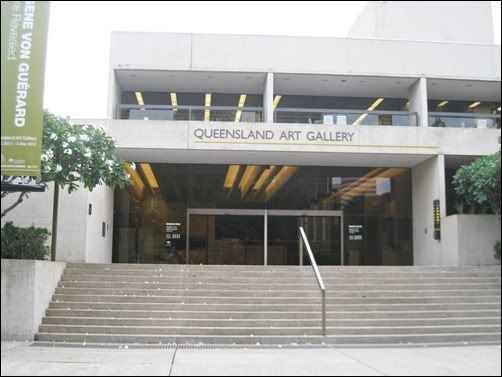 Peak hour with all the public buses as people are getting off work.
Manage to purchase a ticket for Jack & Jill at Southbank Cineplex.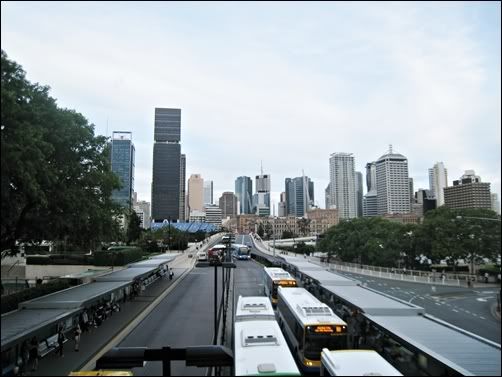 No student price for my ticket because they do not recognise my student card. 🙁
The show was not due in Singapore until January so decided to catch it! Plus, it is by Adam Sandler, so it should not be too bad at all!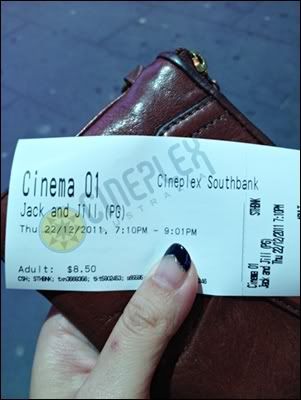 Next up was my dinner which I settled at Grill'd which was just nearby.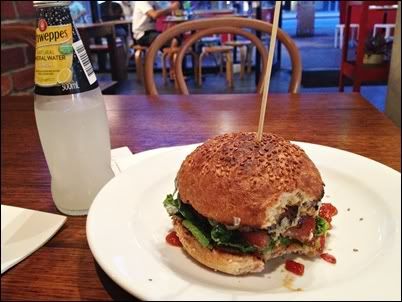 The health burger was fantastic! It cost $12.90 with the drink.
I like the 'crispy' bun, it was very different from those I had eaten before. Unique!
Went to catch my movie after dinner.
It was a free seating movie theatre.
Thankfully there was not a lot of people in the cinema so I manage to get a good seat in my opinion.
I had a good laugh at the show. Adam Sandler never fails to crack me up!
Finished the movie at about 9 plus.
Finding my way back to Central to catch a train back to Dawn Jie's place.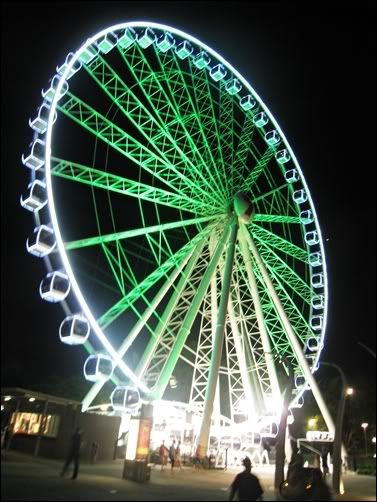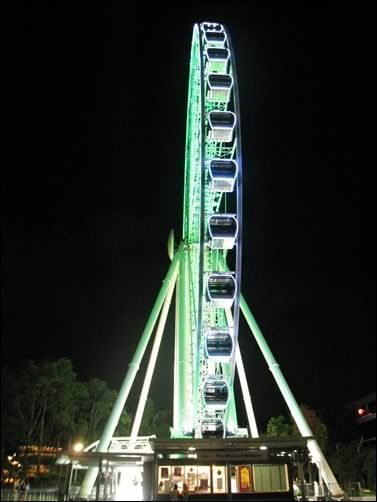 The view of Brisbane's ferris wheel at night. Well, the lighting is boring. Reminds me of the one I took in Taiwan, Miramar ferris wheel. Except that is on top of the shopping mall while this is on ground level.
The last night view of Brisbane before I bid goodbye to lovely Brisbane. I enjoyed the sense of calmness, the sceneries of different places and all!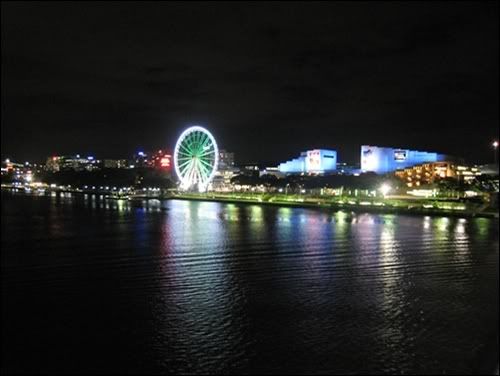 At Victoria bridge overlooking the South Bank.
That was the best Canon Ixus 860 and my skill would do at that point of time.
Reached back at Dawn Jie's house at about 10 plus.
I accomplished an full day outing all by myself.
Yes, I do feel a sense of satisfaction doing so. =)