Finally, day 1 of the Bangkok trip is out!
Phew~
Wakie wakie in the early morning at 3.30am.
Well, it's not hard waking me up since I could hardly contain my excitment anymore. Ha!
Oh man, it was actually raining.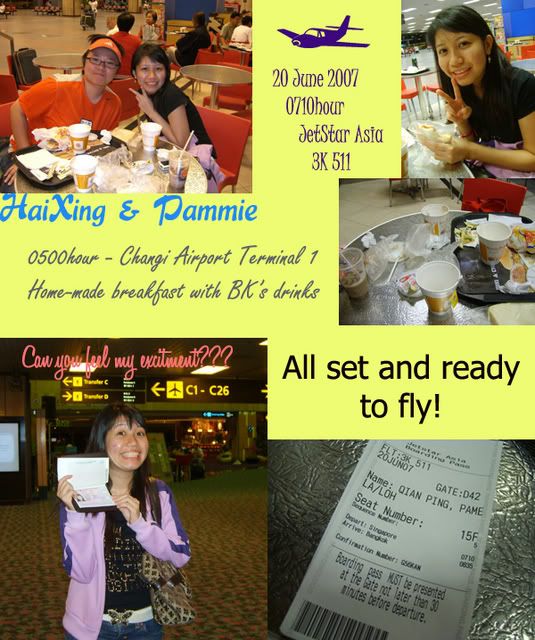 In the plane.
See the droplets of rain at the window pane.
In the thailand sky.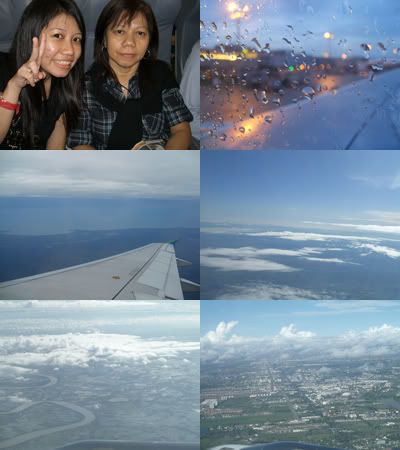 After touching down, toilet is the 1st place we rushed to relieve ourelves. Haha…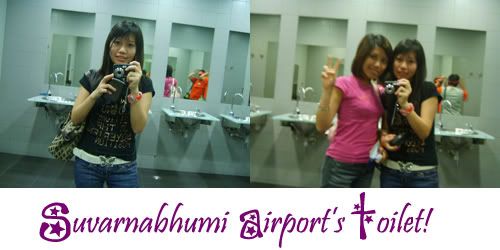 Still at the airport, taking pictures.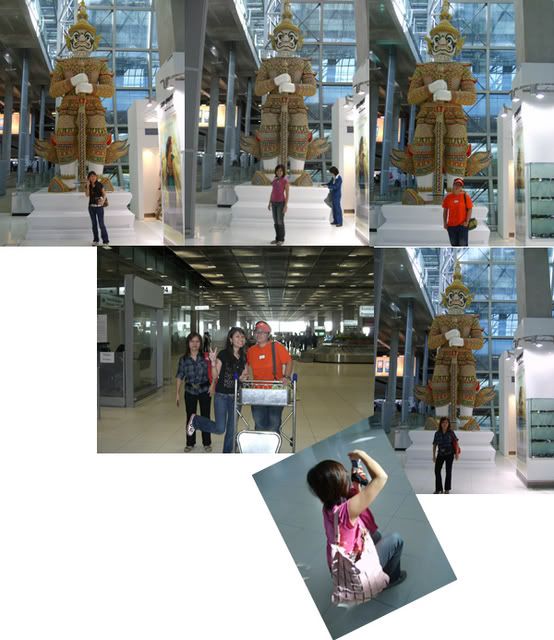 Hired a taxi to send us to our hotel.
They wanted to charge us a flat rate of 450 Baht I think.
Being money-smart tourists, we asked to be charged by metre.
After about close to an hour on the road with the countless well-known traffic jams we finally reached our hotel!
The cab fare ended up being close to 400 Baht.
That is also after lotsa 鸡手鸭脚 due to the fact that the hotel we stayed in is not that well-known.
Cheap cheap, who cares. Muhahaha…
It is actually located near First Hotel, opposite a school.
It wasn't on the main road, you had to walk a few metres into a smaller road.
Still, the location is rather accessible.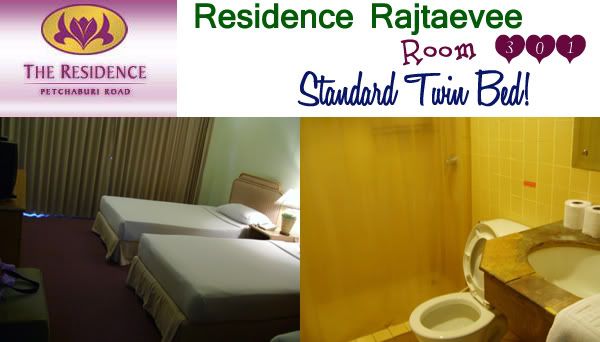 A very simple room with the basic necessities.
I miscalculated and thought that they would provide toothbrush.
Sadly there isn't any.
Thank God my sister had a spare toothbrush somewhere in the luggage bag.
After checking out the room, rest and did a little unpacking we head out for lunch.
HaiXing introduced us to this place.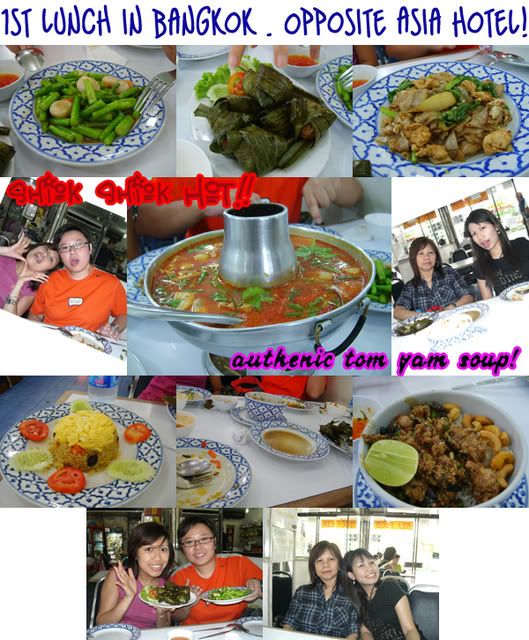 The food is not bad!
Finally, after 10 years, I tasted the authenic yummilicious tom-yam soup again.
Still, this meal is not the thailand cheap cheap lunch.
But good enough lah.
Next, we took a taxi that went by metre to The Grand Palace.
It was a freaky hot day!


Can you imagine, if only they are real gold???
Sigh~~~
Shiok right? If only sia.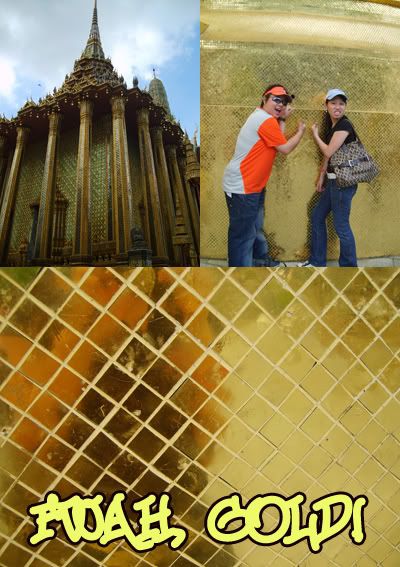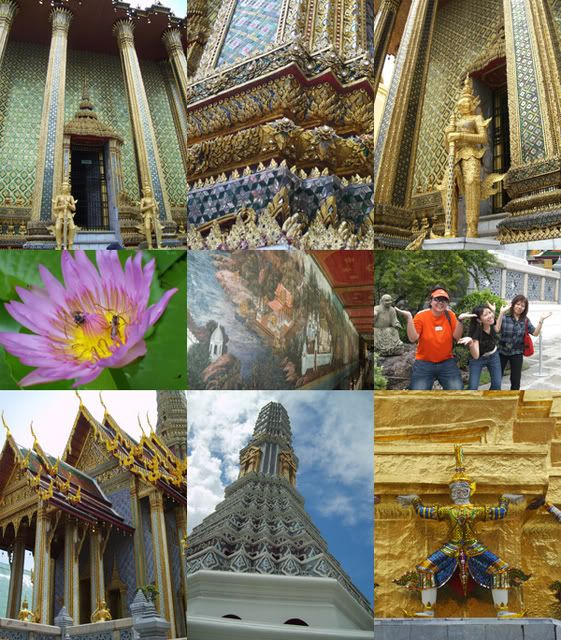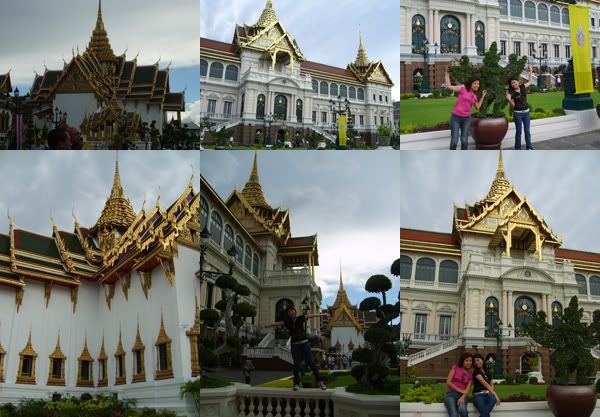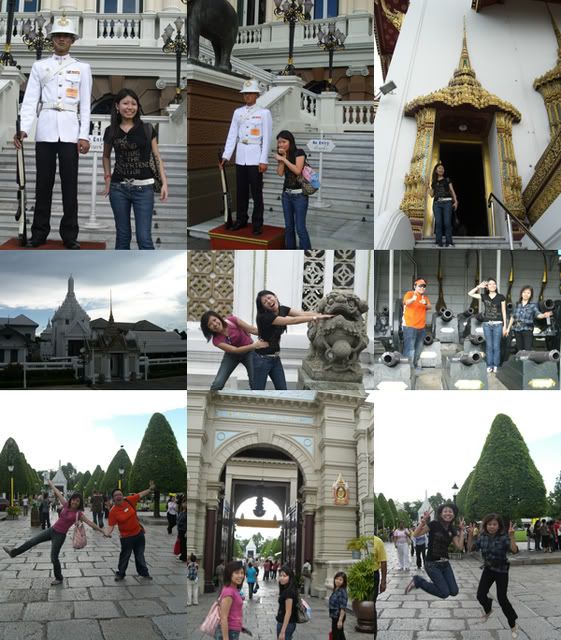 Left the place at about 4pm.
Went back straight to the hotel to freshen up after pespiring so much.
Took the BTS to Siam Discovery Centre for Japanese food.
Anyother recommendation by HaiXing.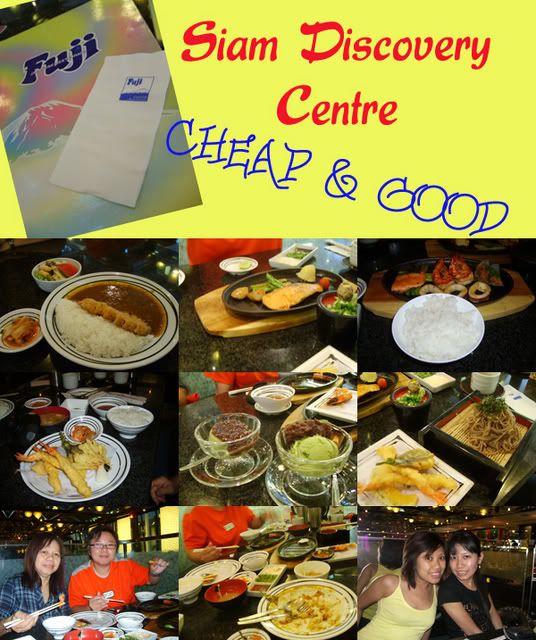 The food is indeed cheap and good lor can.
Can fight with Sushi Tei in terms of standard.
Price wise, Fuji wins hands down man.
For all these we only paid approximately SGD16 per person lor can.
You tell me, where you find this kind of deal in Singapore???
Next up, walked to MBK.
I seriously looked like a filipino maid in that photo ok.
Ugh, so much for looking like a thai.
I'm actually a filipino….. with my pose and all. =.=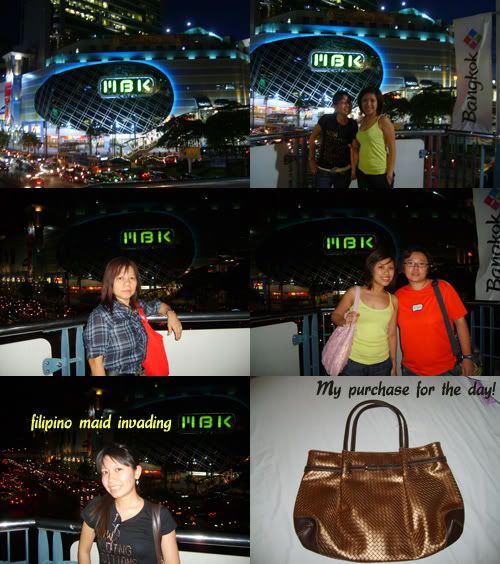 After shopping, we headed to a massage place named Paradise that is located near Asia Hotel BTS station.
Did the Thai Massage for the first time in my life.
The place is kinda dusty because my sister and I were sneezing and blowing our noses all the way.
Still, I must say they gave us a good massages and best of all, it's cheap!
200 Baht for an hour!
I miss the shiokness sia.
For the whole day, I only spent on a bag.
And I thought I was pretty good at controlling my spendings. Hahaha…
Day 2 will be up as soon as I finish sorting out the photos alright???
Stay tune wor ok? *wink*