It was a 风和日丽的 Saturday late morning.
Daphne, BaoXin, SiCong and I went across the causeway to look for ZeMing!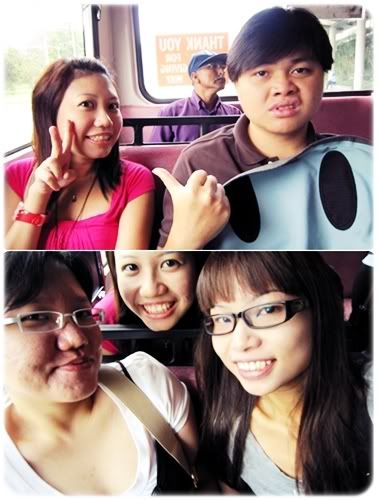 On the bus… on the way to Singapore custom.
Lucky for us, there was no jam at the causeway.
Rare sight they said.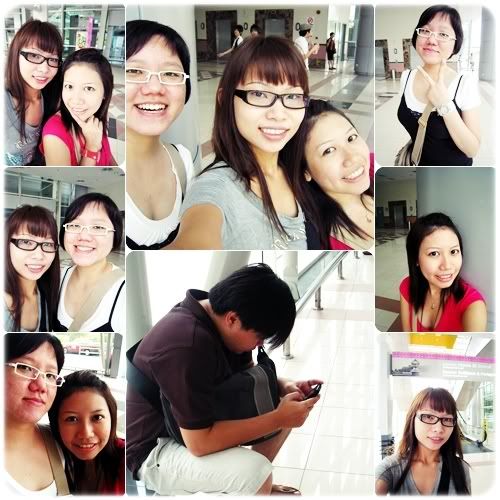 So we got there earlier than expected.
Well, SiCong 在搞自闭 with his mobile, leaving us girls with our camwhoring while waiting for ZeMing's arrival.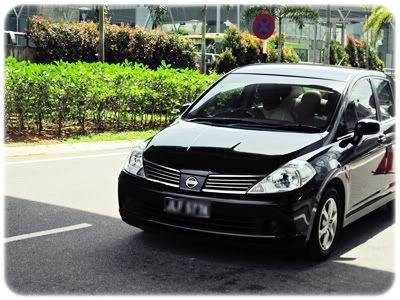 And so ZeMing finally picked us up.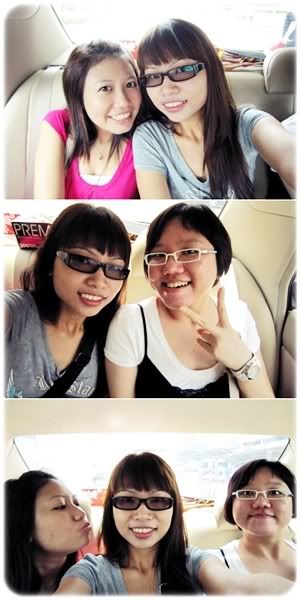 Ok, I was not that paraniod sitting in a Malaysia car.
It was a disguise for our Singapore identity.
You know, we had to keep low profile there lah.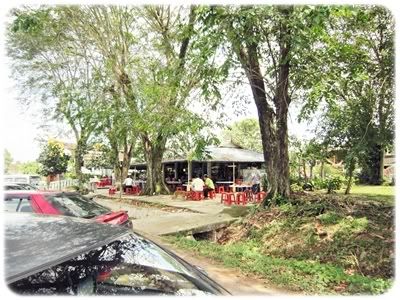 After serveral decision making process, we ended up at this little 'kopitiam' place for lunch.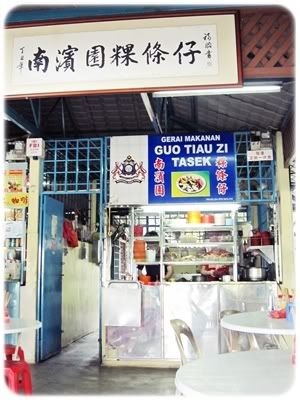 The stall recommended by ZeMing….

That was lunch!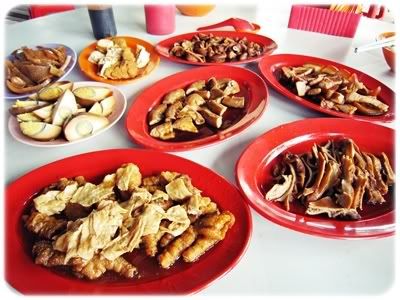 A table with plates of food.

Wiped out in no time.
Kudos to the guys.
No, I was not part of the 'cleaning up the leftover' gang!
While eating, ZeMing mentioned about this highly raved chicken rice stall at I don't know where…. so after lunch we decided to head down to check it out.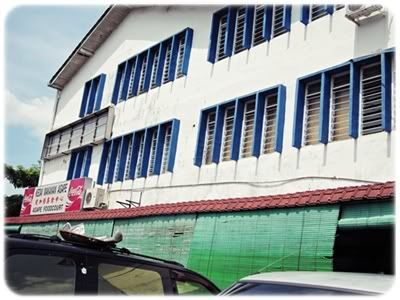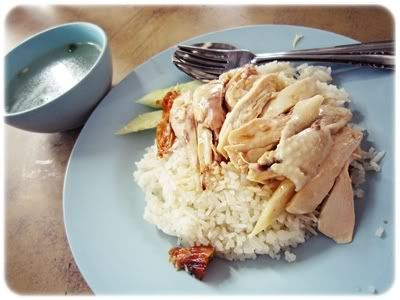 As mentioned above, we just had our lunch so we only wanted to taste the chicken rice to see if it's really that good therefore we only ordered a plate to share.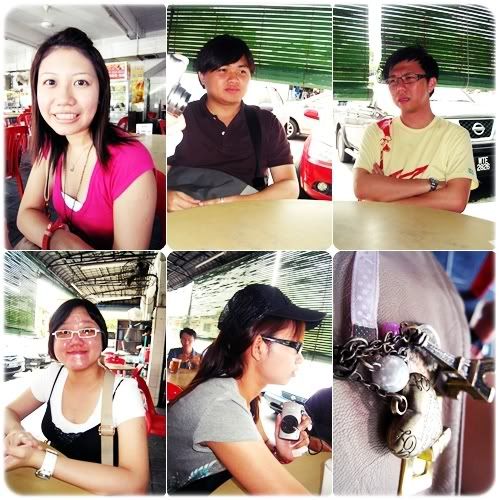 While waiting for the food and drinks to arrive.
Luckily we were smart enough to order just a plate because……. it sucks. Hahaha…
Poor ZeMing had to clean up the plate of chicken rice.
The next stop was a drive down to a standalone store to get their favorite goreng pisang along with other fried fritters.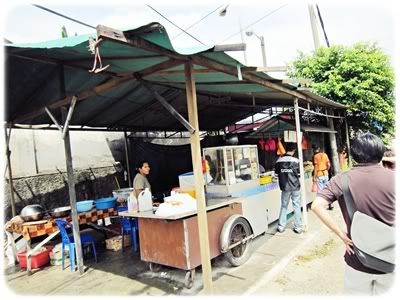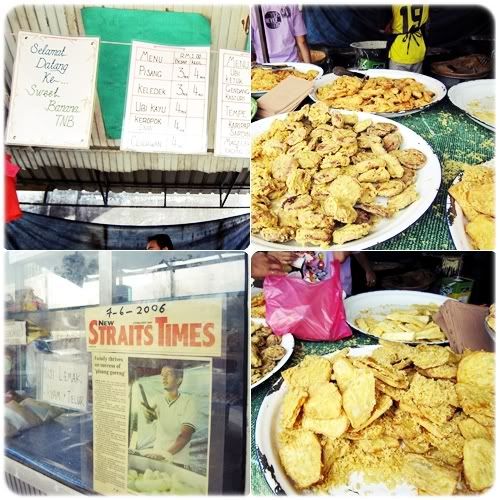 I must admit all the deep fried food here are really yummilicious!
I love their goreng pisang, the deep fried fish thingy, fried mushrooms.
Ok, fattening but Yumyum! =)
After all the food we had, it was time for entertainment!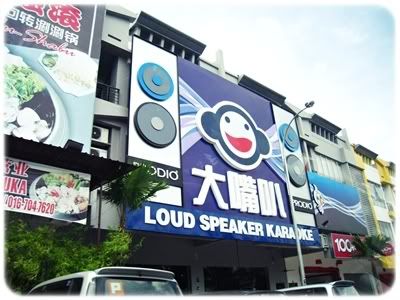 ZeMing's friend recommended this KTV called 大嘴叭.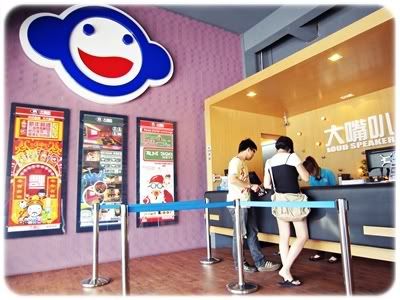 BaoXin and ZeMing checking out at the counter.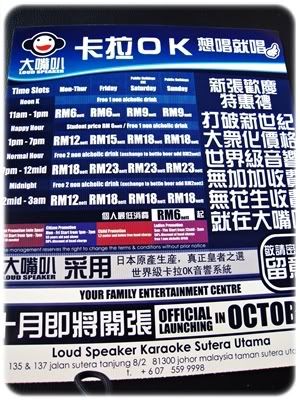 The rates….
We sang from 2pm – 5pm, with 2 drinks per person.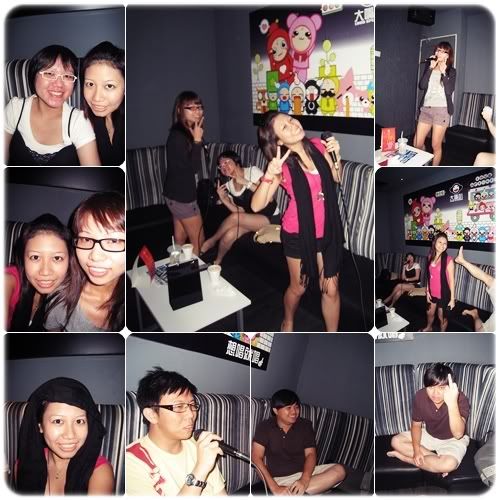 Sing till shiok shiok. Hahahaha….
Oh yeah, something worth mentioning, ZeMing and SiCong sang 你最珍贵 duet!
Ew~ so gay, so typical of them. Hahahahahahahahahahahaha… that was really funny!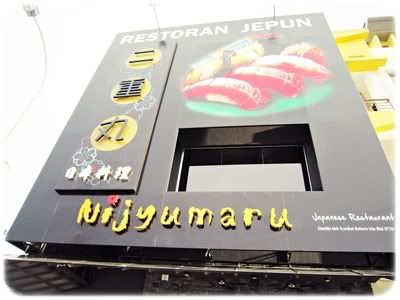 Dinner was another recommendation by ZeMing which was just around the corner of 大嘴叭.
I don't understand why we have to drive there… but whatever lah, petrol is cheap in Malaysia anyway. Hahaha…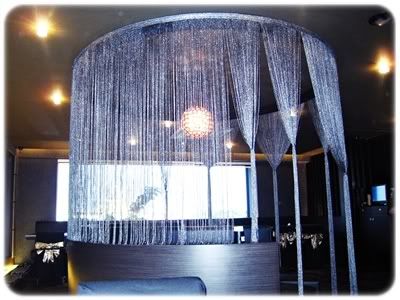 The interior of the Japanese restaurent looks really atas lah.
They have got 2 levels, we sat at the 2nd level. =)
The food…..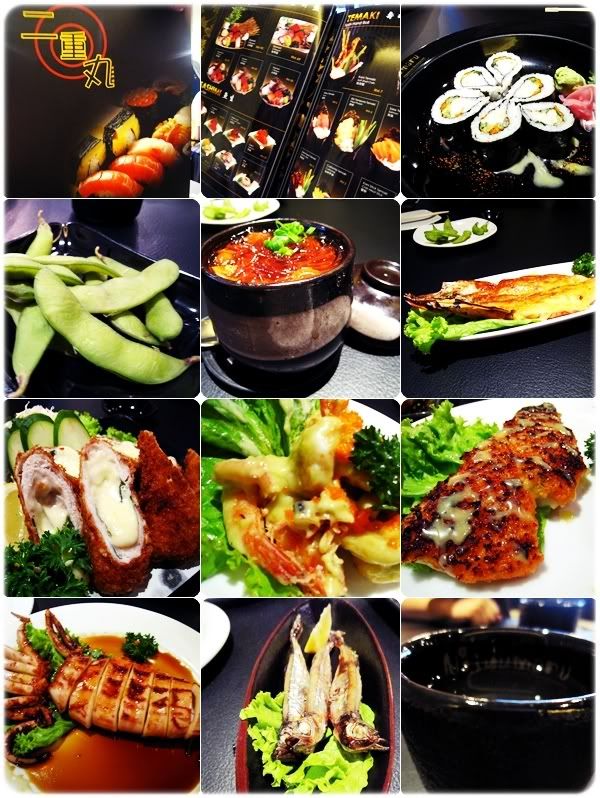 The dishes were really fabulous!
I absolutely dig the cod fish coated with fish eggs.
I want to go back there and eat again.
Can I, can I???? *look at ZeMing…. *
After dinner we travelled to Jusco because Daphne wanted to check out her girlie pink drumsticks.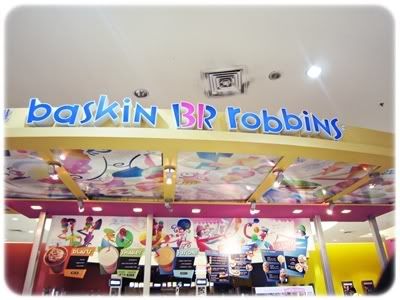 Ended up at Baskin Robbins for desserts.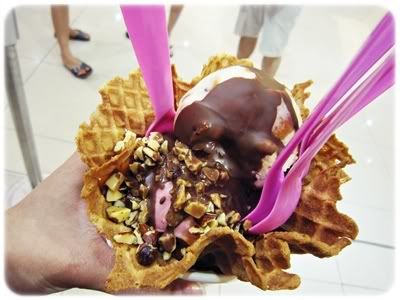 All 5 of us shared this…. cannot remember what flavours we ordered.
Went Harris/Popular because I wanted to check out some magazines.
Some Japan and Taiwan magazines are relatively cheaper in Malaysia.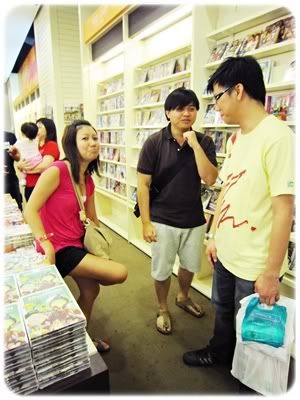 I gave the pathetic face above because I think I wanted to kick SiCong but I ended up hurting my own shin. =.=
We ran around the store like kids.
Eh, grow up leh.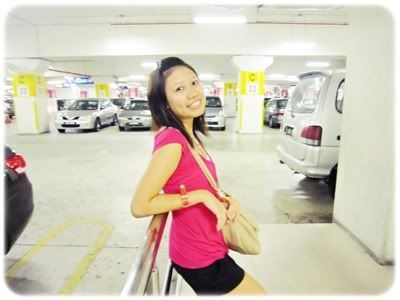 While waiting for ZeMing to pay the parking fee.
Our last stop was yes, to somewhere to eat again. =.=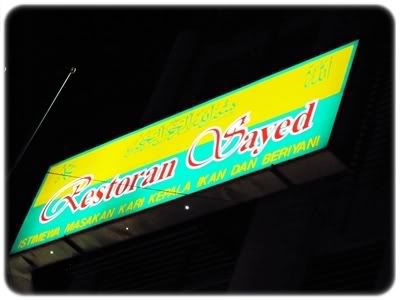 The food we ordered.



The maggi goreng was not mine! Haha….
The prata was also not my supper! I was just accompanying them.
Ordered ramly burgers from a nearby store to share.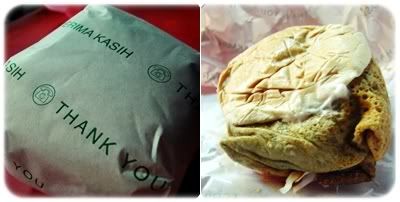 Ok, it sucks. Really. Not tasty at all.
That just sums up my whole day spent in JB.
It was a really eating day, how not to get fat from all the feeding?!?!?!
Thanks Boss (No, not Daphne.. but ZeMing) for picking all the tabs.
Really appreciate it.
Ha… I want to go inside and continue the eating adventure.
Aw~ don't make me a FAT jiu hu kia!