Presenting to you my 3rd day in Bangkok trip photos.
Call me a procrastinator ok.
Wakie wakie early in the morning.
After a quickie quickie buffet breakfast, we head to ChinaTown again.
Yes, we were there on the 2nd night, just that there're many things that yet to be explored so we were back there again in the day.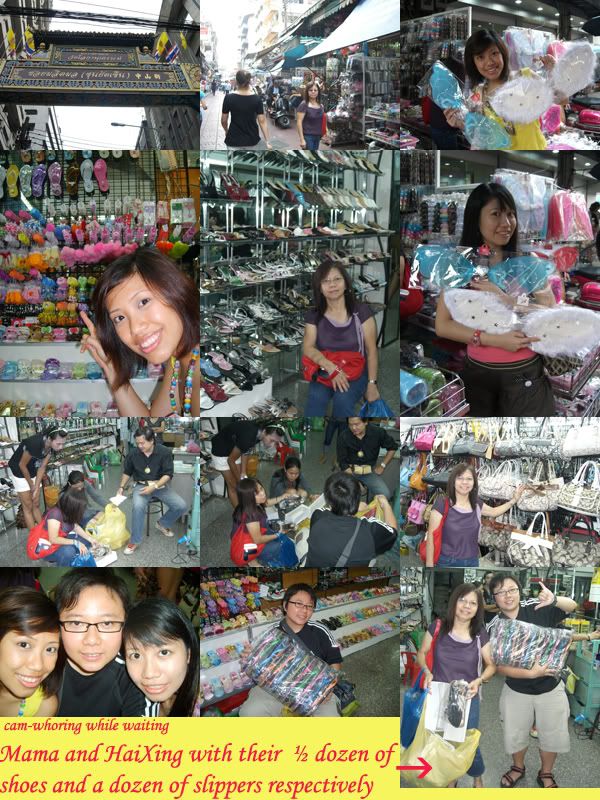 Walked down the hot, long, dirty, crowded and messy street, asking for directions and more directions just because Mama was so determined to buy dried octopus. =.=
However, we found other dried food instead.
Our patience were running out man.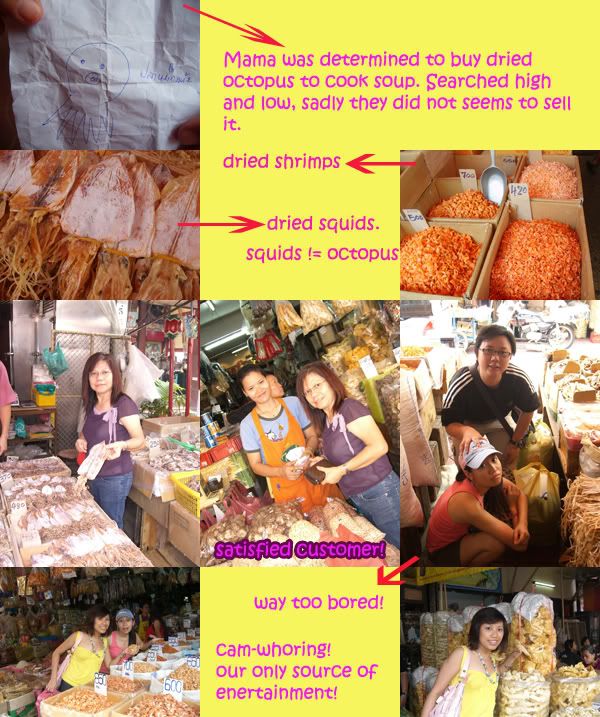 Finally, after walking under the hot sun for hours, we returned to the hotel to put our things before we went to Siam Discovery Centre for Fuji Japanese Restuarant again.
Took a cab there from our hotel.
The metre did not even moved one bit lor can.
35 Bahts just to get 4 asses for lunch. Ha!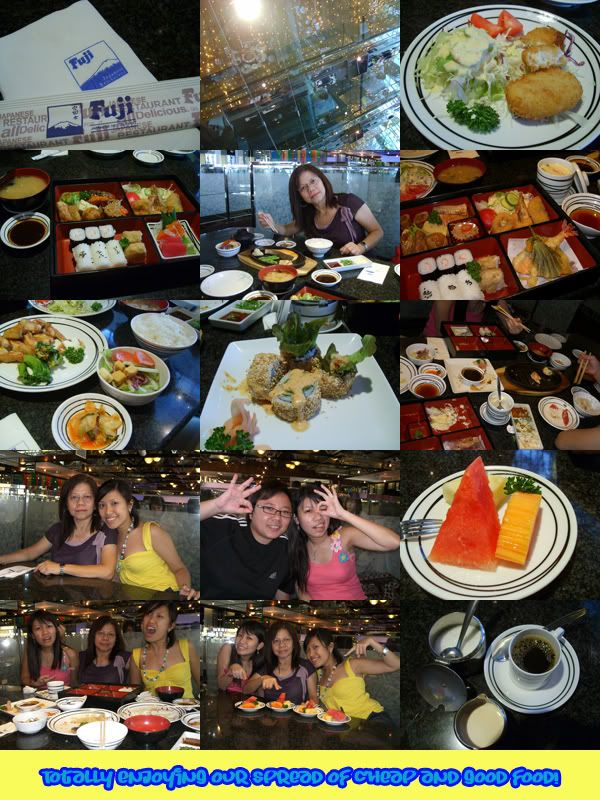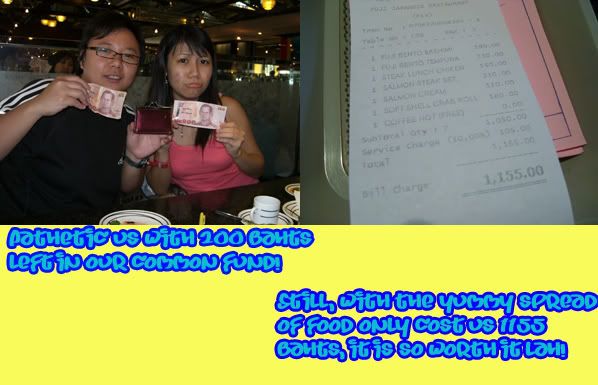 After our scrumptious lunch, walked to MBK again for more shopping session!
Food, sports wear, bags etc.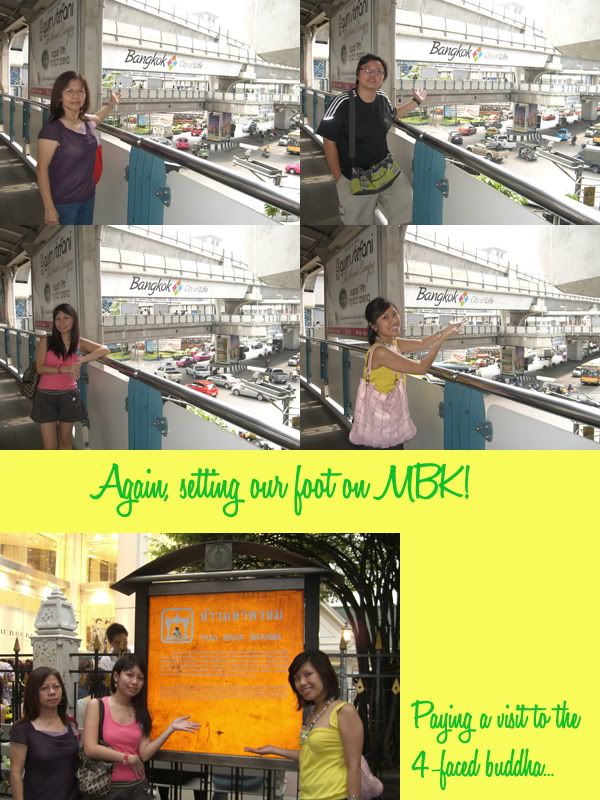 Finally, we were satisfied with our spending, made a move to Central World, not forgetting to pay a visit to the world famous 4-faced buddha.
Prayed for the very general stuff.
Helped Cheryl bought her to-die-for Adam and Eve pillow case from Human Touch @ Centre World.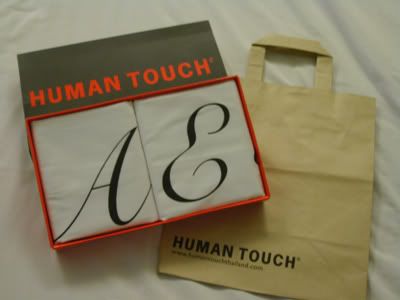 Joined Mama, Jie and HaiXing at Isetan and start our bra spree there.
Why Isetan?
That's because we're entitled to a 5% discount off normal items all thanks to our Isetan card.
However we did not realise that we are not allowed to charge to our Isetan card.
Thank God I brought a sup-card along and we just simply charge everything to the card. Ha!
Very very happy shoppers we were man.
We were carrying all those heavy loads of food, bras, shoes and everything.
Man, felt so amazing race rushing for time.
Managed to hail a cab to the hotel and dump our things in the hotel room before making out way out for our most-looking-forward time of the day, MASSAGE!
I did Thai Massage at another place that is just opposite Asia Hotel.
Also cheap cheap 200 Bahts for an hour.
Cleaner and busier than the Paradise which we've visit for the past 2 days.
Still, I must say they skills are really not as good as the people from Paradise.
They did not use enough strength, just anyhow do to pass the time away. =.=
We were all famished after our massage.
Walked into a restaurant at about 10.30pm at night to have our very very late dinner.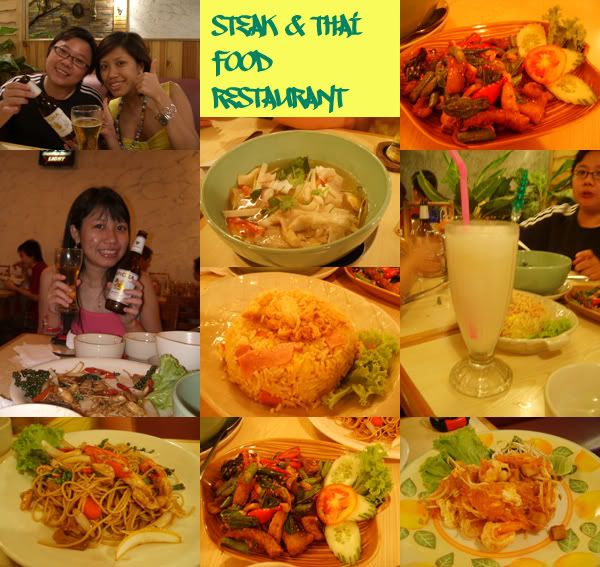 Oh man, the food are really good.
For the 2nd time in the whole trip, I had my beloved tom-yam soup! Yay! =)
Love their padthai too!
1st time that I drank Singha beer too.
It's cheap and good too!
*drooling away*
Back into the hotel room we went.
Sorting out our stuff and tried our best to pack everything into our luggage bags and those extra bags we brought along.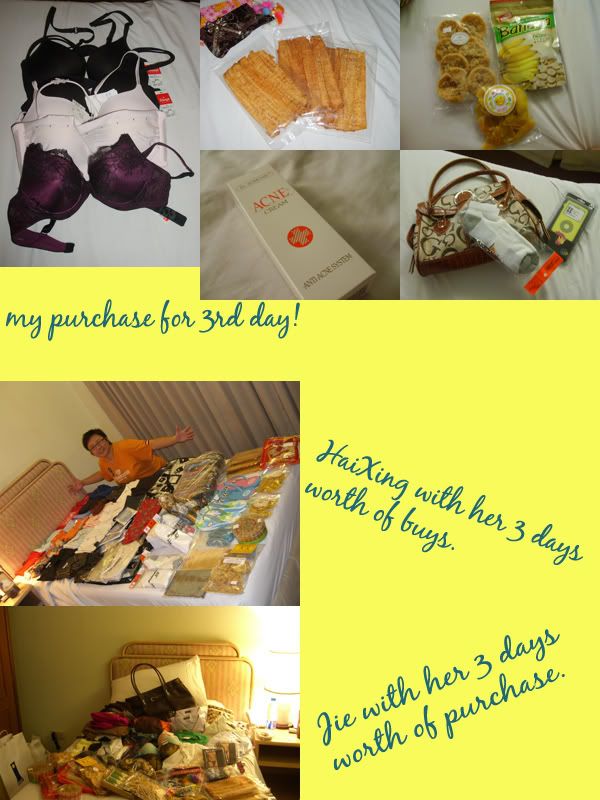 These sum up the entry of my 3rd day.
Now, do look out for the super duper last day's entry ok?
I'm still in the midst of editing the photos man!