29 December 2012 (Saturday)
Last trip of 2012, 1st trip of 2013!
The first time MJKKs (without Daphne) took off to another country by plane together.
We have been talking about counting down to a new year in Taiwan for 2 years or so.
We finally had a chance of realising it!
My travel companions and I.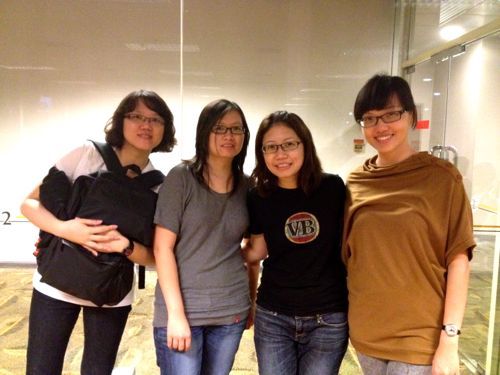 Our first flight experience on board Scoot TZ202 at 0055hr.
We were pleasantly pleased with the 3-4-3 seatings.
Woot~ Big plane with more leg space and slightly more spacious seats, definitely most comfortable buget airline.
No complains about the no-frills service.
I am a girl who is easily contented.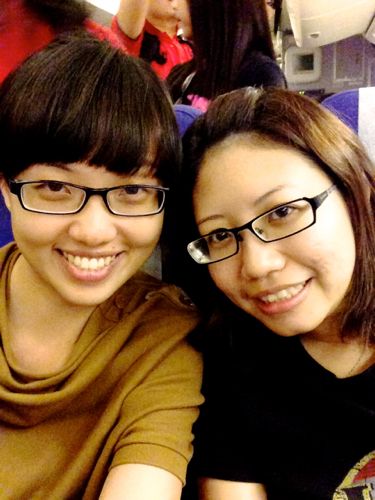 An overnight flight to Taiwan Taoyuan Airport.
I am extremely satisfied with the experience, although they announced that we were going through a turbulence but thanks to the huge aircraft, we manage to sail through it without much motion.
The landing was.. PERFECT!
Yes, I am full of raves for the flight there! 😀
We reached right on time at close to 6am in the morning.
Just after we touched down, Szehui was tasked to purchase 6 boxes of David Off white cigarettes from their DFS  for an uncle whom she called and booked a cab for 6 from.
1 passenger is only allowed to purchase 1 box so that explain the 6 boxes.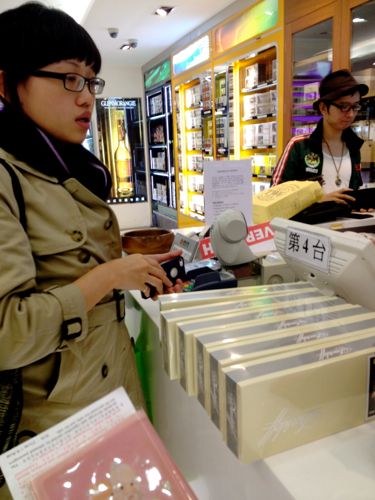 It was surprisingly a warm day with the sun shining down.
Purchased our ticket to catch the shuttle bus to Taoyuan Highspeed Railway Station.
The ticket was at 30NTD each and it did not take us long to get on the bus
The bus came at about 5 minutes interval.
When we reached Taoyuan Highspeed Railway Station, immediately went to collect our railway tickets we bought online.
Had our breakfast at 7-Eleven (Well, the famous convenience chain store is called seven in Taiwan) then we waited for our 9.09am train to arrive at the platform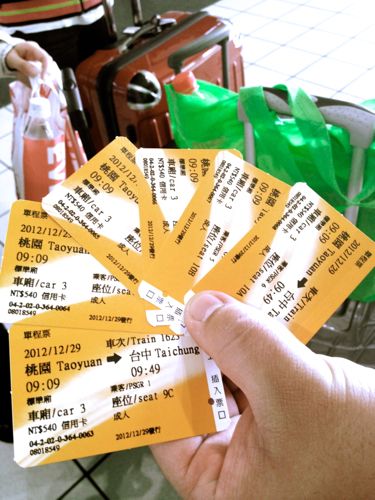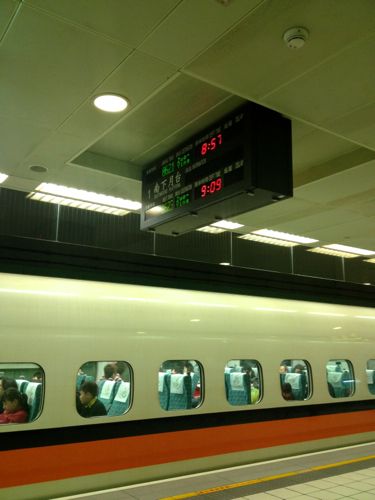 On our way to Taichung…


What a beautiful day!
We had arranged for 刘伯伯 (he was Wee Liat's driver when he went in October) and his colleague,鍾先生 (Our main driver in Taichung) fetching us from the airport.
刘伯伯 drove a sedan 5 seater cab while 鍾先生's cab was a 7 seater cab which was just the right fit to take us around Taichung.
There are 6 of us, 5 luggages and a backpack, which explains the need for 2 cars.
I swore Liu Bei Bei was grinning from ear to ear when he saw Sze Hui because she got him the boxes of cigarettes he requested for!
We headed to the hotel straight because we needed to unload our luggages, refresh ourselves and gear for a day of FUN!
We booked Holiday Inn Express Taichung Park Hotel which was located at No. 94, Tze Yu Road Section 2, Taichung, Taiwan as per Sicong's recommendation.
Unfortunately we were not able to check in. I think hotels in Taiwan are rather strict in their check-in timing hence we could only freshen up in the hotel's restroom before heading off.
We had a bit of trouble trying to decide where to go because we did not plan out an itinerary for Taichung.
I only checked out a number of places which I thought was interesting to go but they were mostly in town area.
1 lesson I learnt from this trip is that when you travel in big group and with some who have visited the area and some have not, there is not much room for spontaneity and you cannot seems to decide on something. You cannot please everyone but I am glad we are all very accommodative.
Anyway, we have sort of decided our plan for the day and got our driver to drive us to Taichung Lavender Cottage, 薰衣草森林 (No. 20, Zhōngxìng St, Xinshe District Taichung City, Taiwan 426) which was about 30+ kilometre away. The whole ride there will take us about an hour plus a little.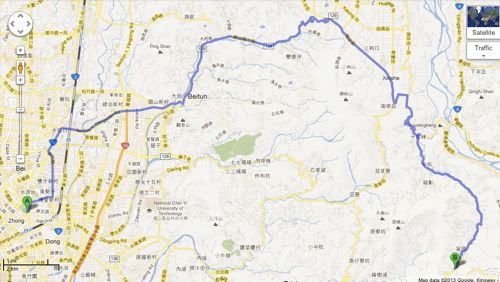 On the way to Lavender Cottage, we stopped by a seems rather popular store recommended by our cab driver for some desserts!
东东芋圆 offers many different flavours and combination of the taro ball desserts.
We ordered one with red beans, one with grass jelly (if I recall correctly) and another with pineapple.
They came with taro balls (of course!) and sweet potato.
We had a choice to choose between having them served hot or cold.

Oh well, I guess it was SUPPOSE to be good but I am not a fan of taro or sweet potato… so I thought it was not that fantastic but it surely helped to cool us down on such unexpectedly warm winter.

After our dessert, on our way to Lavender Cottage, our driver brought us to a mushroom village.
That is where all the families there grow mushrooms of all different sorts.
We bought some freshly fried assorted mushrooms to snack along the way while our driver bought a pack of fried sweet potatoes for us to try.
Travelled for some distance before we finally reach Lavender Cottage…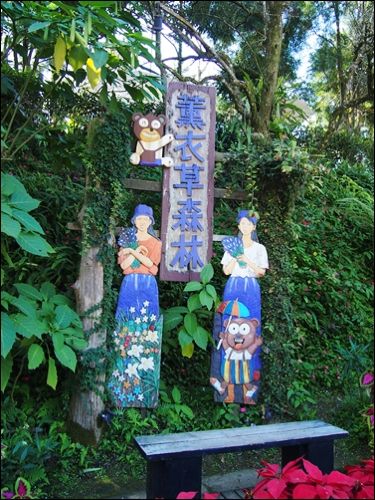 How can we not take a photo at the entrance after travelling so far?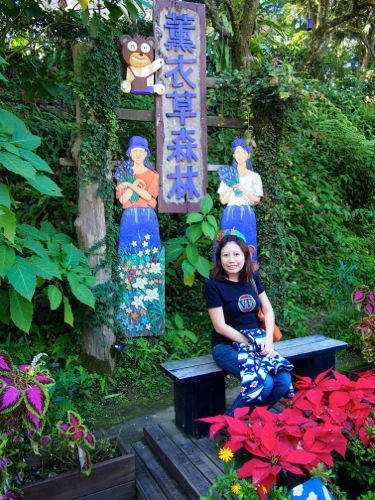 They have a 民宿 which allow you to stay a night or two.
Honestly, the place is rather inaccessible.
Unless you drive, I do not see the point of spending a night there.
I think we paid 200NTD per person and we are given a voucher of 100NTD to spend in their store if I remember the amount correctly.
Pretty leaves…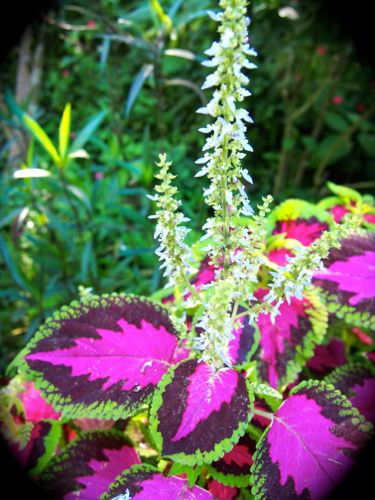 Teddy is also a worker at Lavender Cottage ok!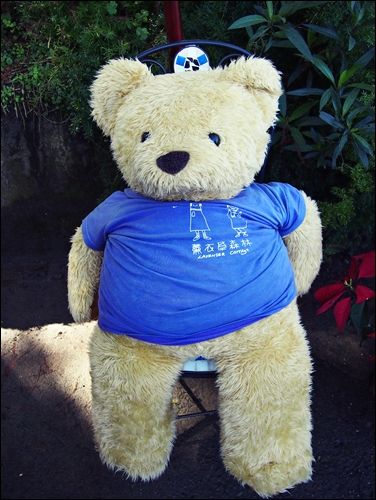 Swing!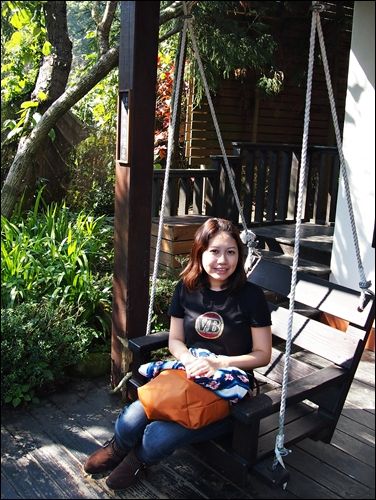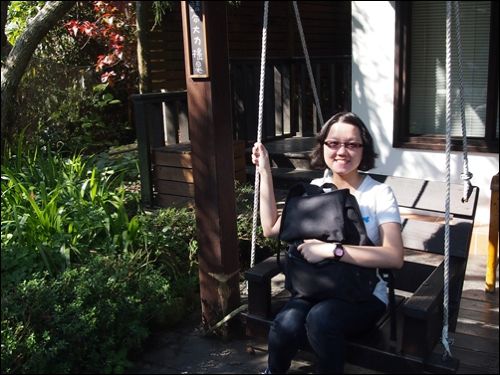 Hello 旋转木马!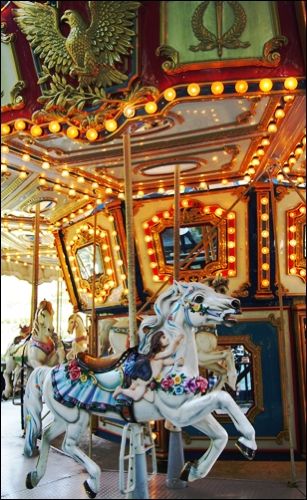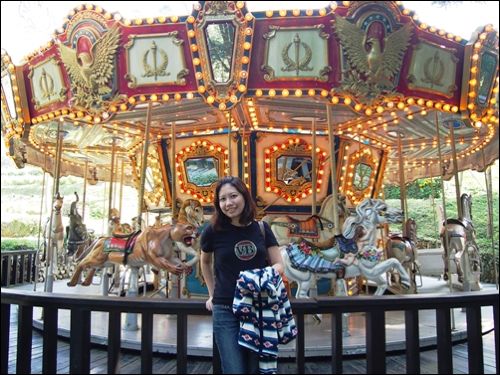 Sze Hui and Ai Ling inside a 小木屋.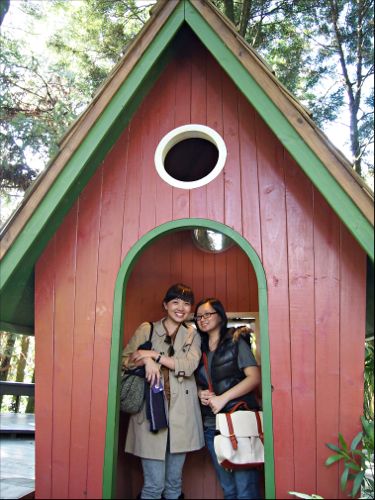 爱情花, love flowers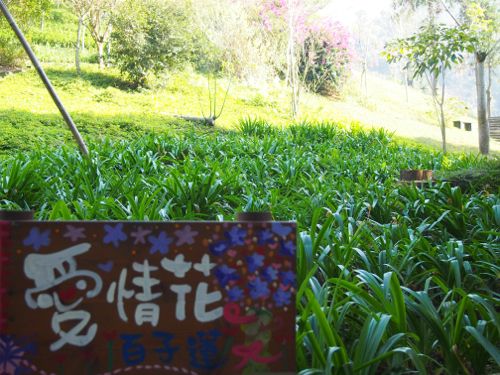 Can someone tell me where are the flowers?!
A miniature car.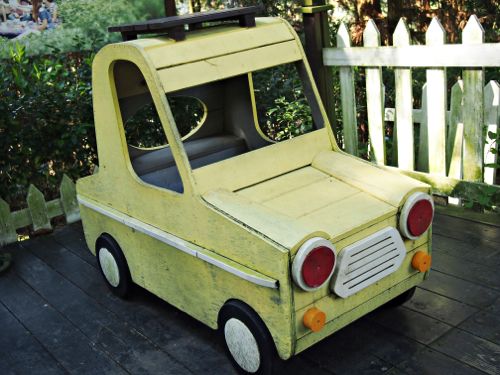 Our personal wood-craved reindeers and sleigh.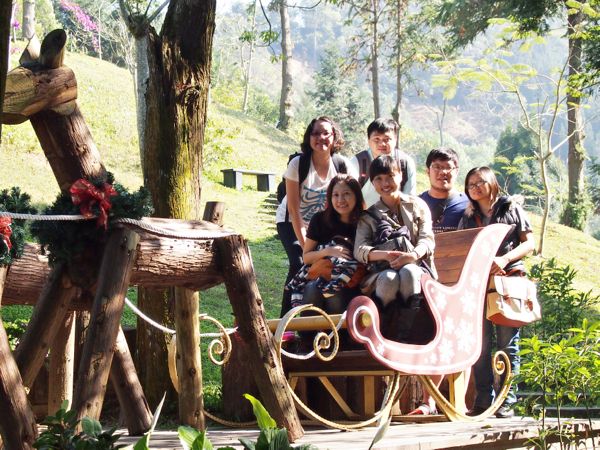 Well, Taiwan is a place full of mountains and more mountains.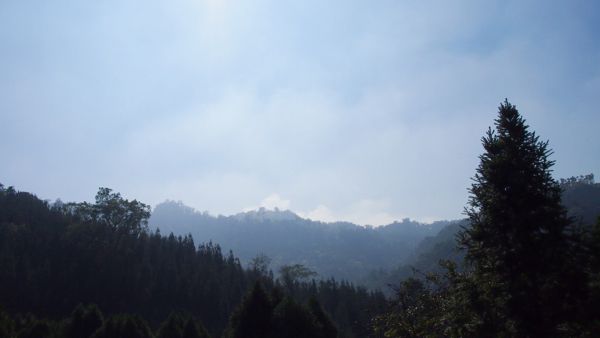 Well, this is only the first initial 'contact' with the mountains.
They have this area that allow visitors to write their wishes and hang on the wooden rails.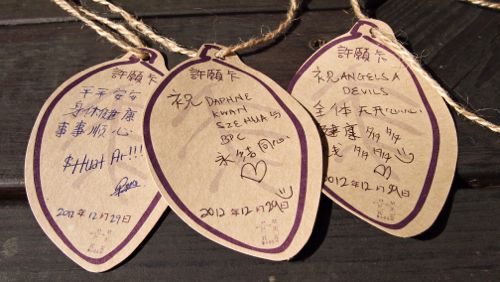 Here are our wishes.

Hanging them hoping the wind will carry the good luck and blow it our way.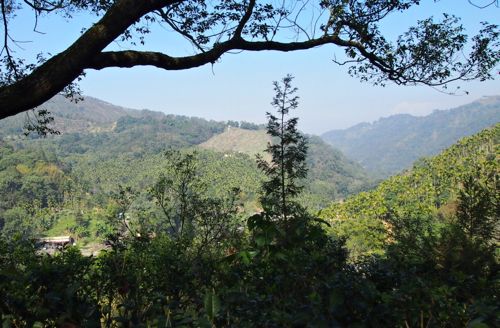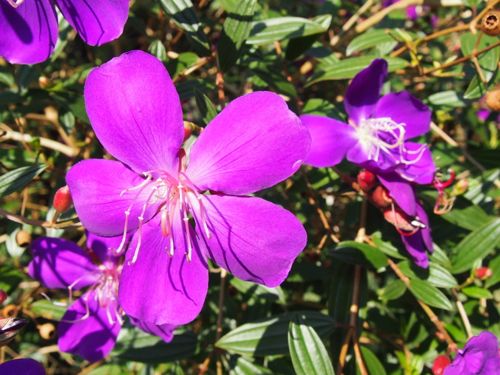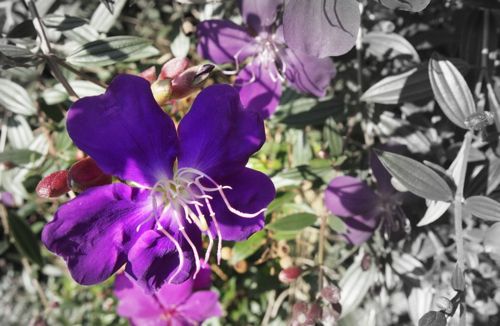 A slow and lazing afternoon is something you will crave for when you are a city girl.

五月天说过, 学音乐的小孩不会学坏…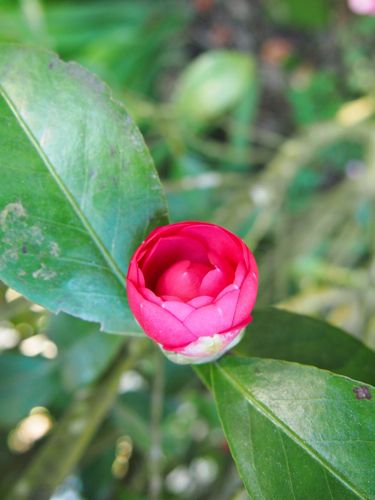 A budding flower.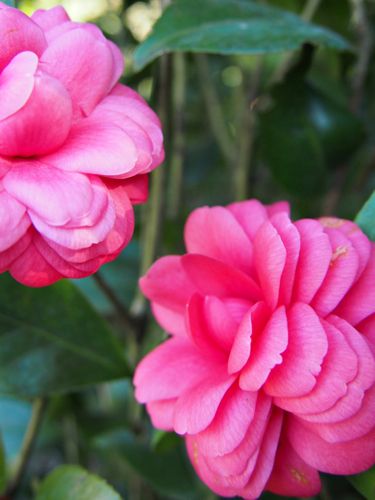 A full blossom one.
Us with Mr. Teddy!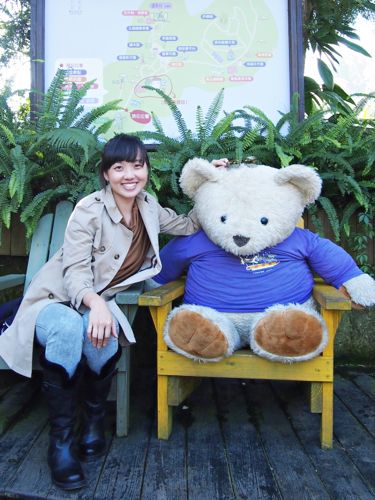 Before we left, I used the 100NTD vouchers to purchase 5 different essential oil that has different effects.
Each one cost me 200NTD
With the name, Lavender Cottage, one would definitely expect to see lavenders and more lavenders.
According to roundTaiwanround, the season for lavender is from November to April.
Unfortunately, I spot none. Oh well, there were some rather pathetic looking ones so there was no point taking photos of them.
Quite disappointed.
After our visit to Lavender Cottage, we went to Xinshe Castle (新社莊園) which was nearby.
It is like a little park where they have those European style castles and such.
It is a place for plenty of photo takings.
We paid 250NTD per person with 100NTD food voucher.

Pretty fountain greeting us.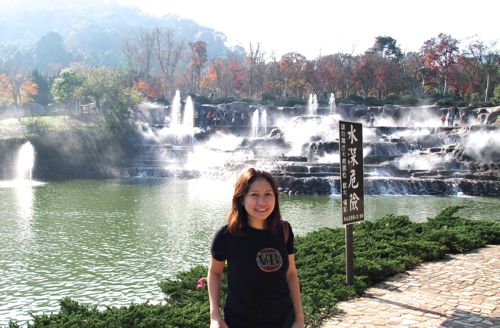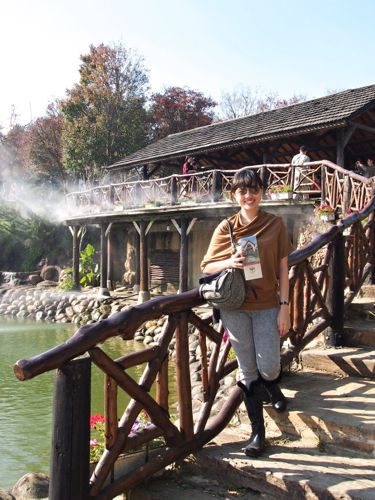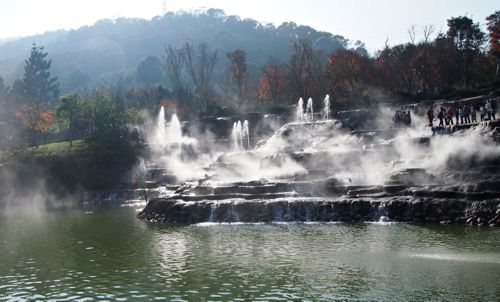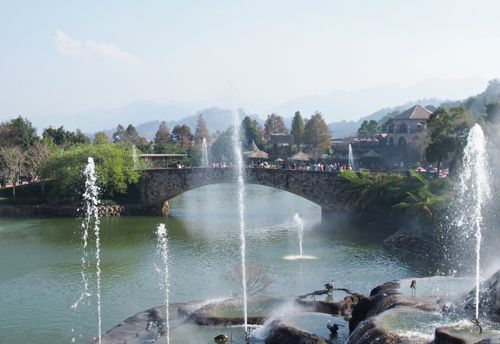 A mini rainbow!
There are quite a bit of people. Probably because it is a weekend.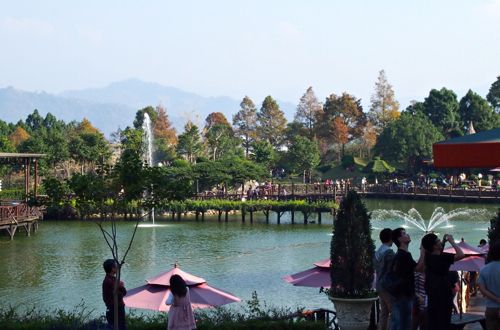 One of those 'castle' turn cafe.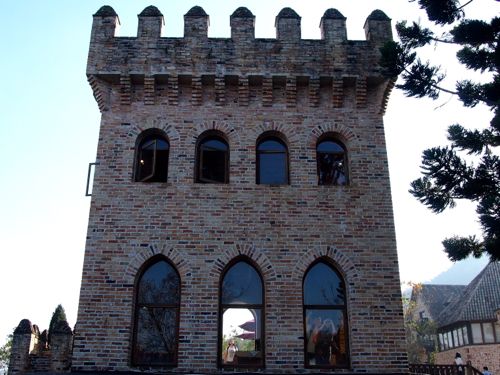 Can you spot me???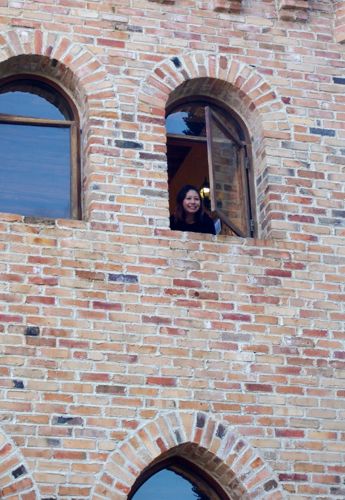 Hello!
At one of the garden…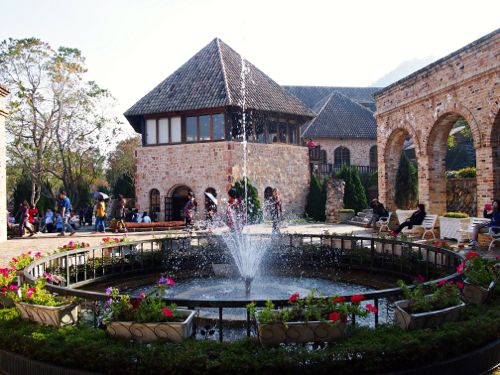 I did a (jet)star jump!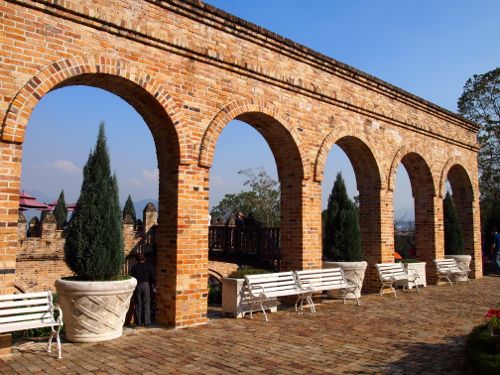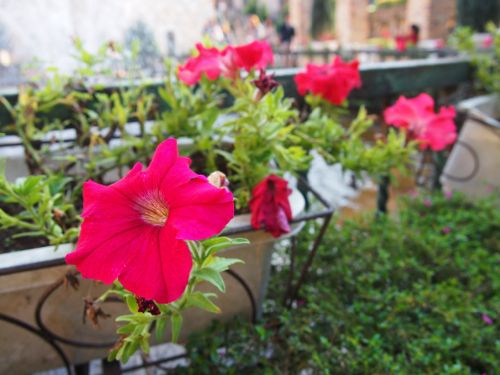 The guys was trying to take a photo for us girls.

Yeah…

I was photobombed!
By then, our stomachs were growling so we walked into to one of those cafe for food.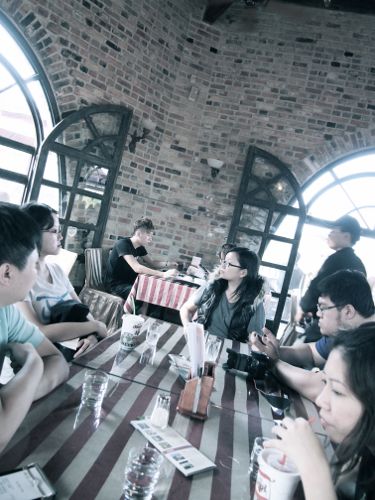 Shared this grilled saba fish and rice set meal with Sze Hui.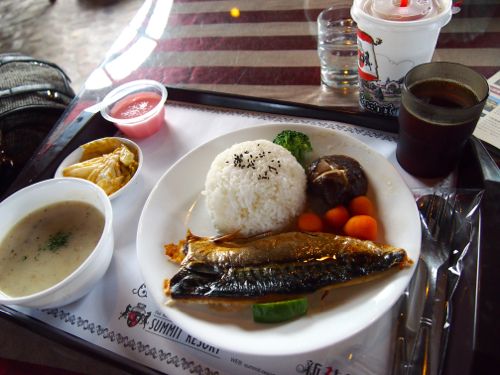 That was Bao Xin's dessert.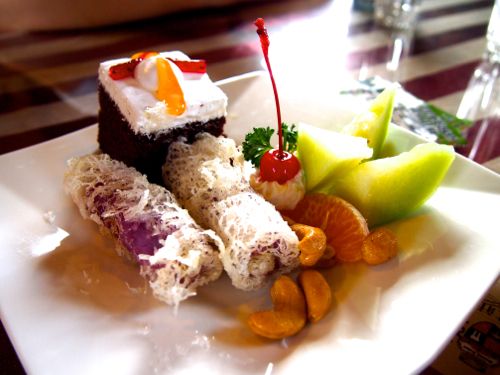 Hotdog for Sicong.

The food is not fantastic. there were flies flying around.
One last shot before we leave the place.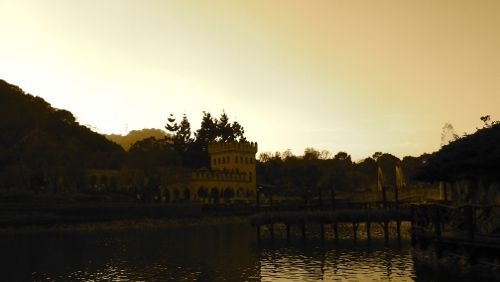 I managed to convince the rest to have a quickie arty farty tour with me at the National Taiwan Museum of Fine Arts before it close at 6pm on weekends.
I did not expect the place to be this HUGE!

During that half hour visit, only manage to walk through certain parts of the ground level.
Cameras are allowed in certain areas only.
The sky turned dark at about 6pm.
I wish I have more time to walk through the museum.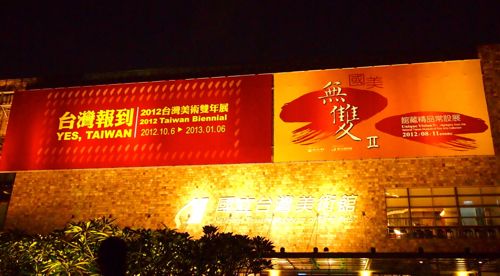 We requested for 锺先生 to send us to one of the 俊美 outlet to purchase our 太阳饼 and 凤梨酥.
They have 5 outlets in Taiwan and they are all located in Taichung.
I swear they have one of the best 凤梨酥 around and all my friends who tried 俊美's 凤梨酥 raved about it!
We ordered and requested for them to send to our hotel in Taipei just the day before flying back. We paid a small amount of transport cost.
Our driver dropped us off at 一中夜市 and we are pretty much on our own for the rest of the night.
We walked into one of those random shops, 莎莎呀手工麻辣拉麵館 to have our dinner.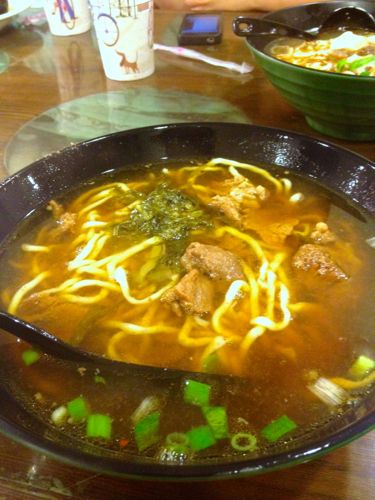 I had this beef noodle soup
If only I took the spicy one….
The food was OKAY.. nothing special.
Anthony happened to buy a packet of really good fried squid in lemon juice.!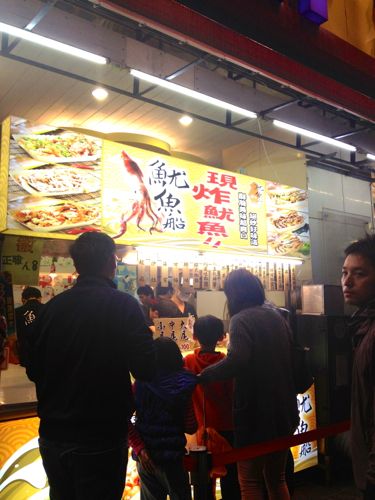 I certainly recommend to try the fried squid in lemon juice from this store, it is a must eat for me if I ever go to Taichung again.
We never expect it to be this good until we took a bite each.
For the rest of the trip, we never found any fried squid which tasted that awesome!
Well the first night in a night market also mark the daily essential of smelly toufu for Sicong and I.
Although I have tried smelly toufu when I visited Taiwan 5 years back, I was not able to smell and taste the smelly toufu properly because I had a cold. Blocked nose and a tasteless tongue.
I was not quite sure if I would like it but I am glad I did!
It started to drizzle a little when we were still strolling in the night market.
Snacking at night market is great if you have a bunch of friends with you.
You are able to try more variety of food without stuffing too much.
That is what friends are for!
After a few more round of snacking and all, we decided to call it a day.
Walked back to our hotel with sicong's guidance from his Google Map.
Holiday Inn Express in Taichung, our best accommodation throughout this whole trip.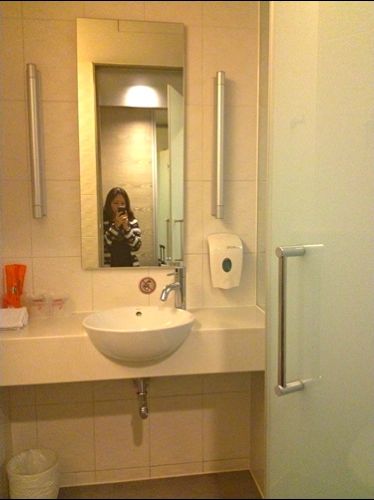 The 'wall' that separates the bathroom and the room is a piece of frosted glass.
You will be able to see the shadow of the person showering inside but of course, we were too busy channel surfing.
We are spoilt for choices!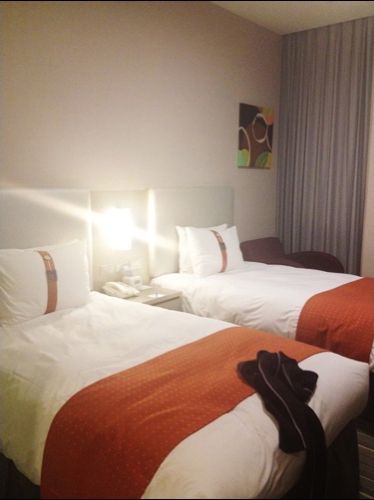 Our comfortable beds.
Sze Hui took the one of the left while I took the one on the right.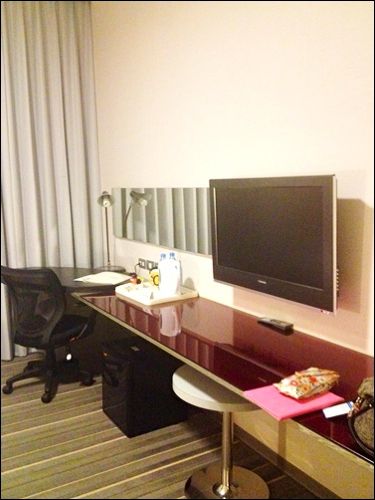 We were too dead beat by the little sleep we had on the plane so we went to lala land fairly quickly.
Temperature also started to drop as the night falls.