18 August 2012 – Saturday
Yet another cold morning….
It was difficult trying to get myself ready for the day without any lights as my room mate was still sleeping.
Thankfully she went out for a smoke before I left hence the outfit of the day!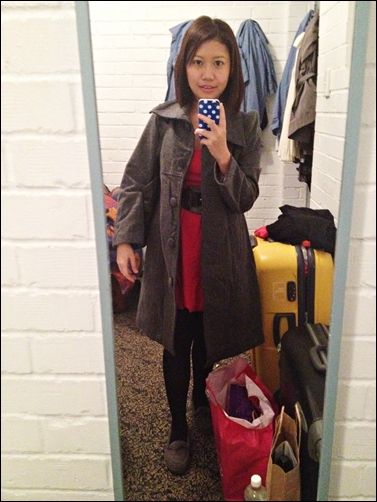 As usual, waiting for the blue Cat at Russell Square…

It was definitely a good day with the sun shining bright!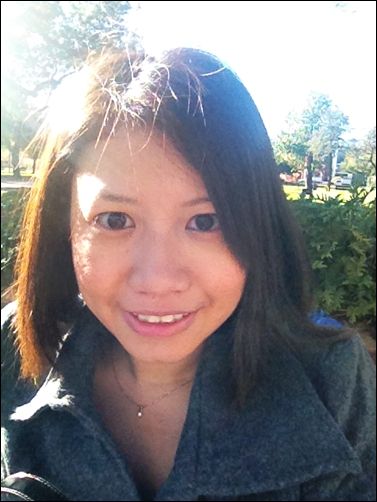 Bus 103 that will take me all the way to Fremantle.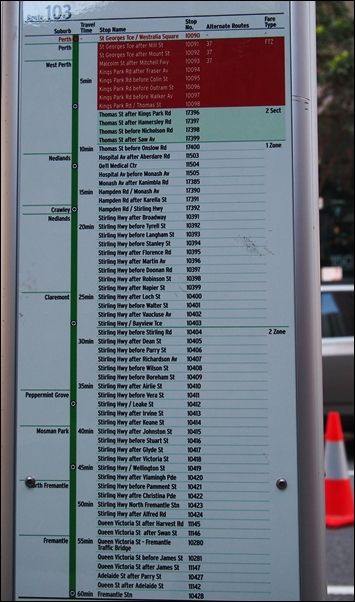 Actually the fastest and easiest way to get there is to take a train.
Unfortunately train services were not available the weekend due to some constructions.
There were some road works going on the road near the bus stop.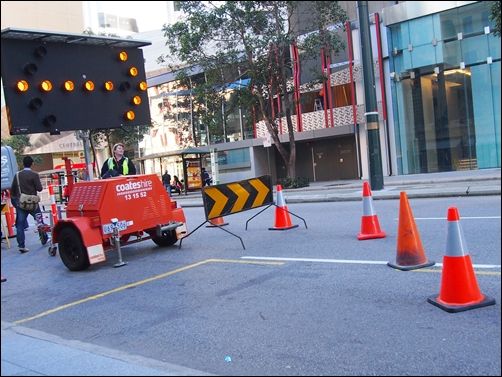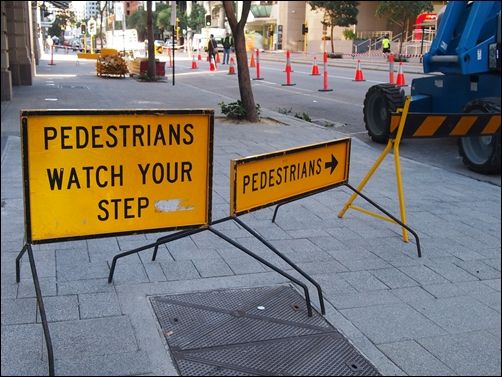 St. Georges Terrence.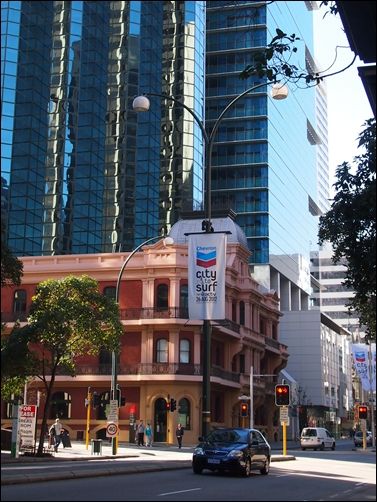 A long message informing the passengers not to vandalise the window.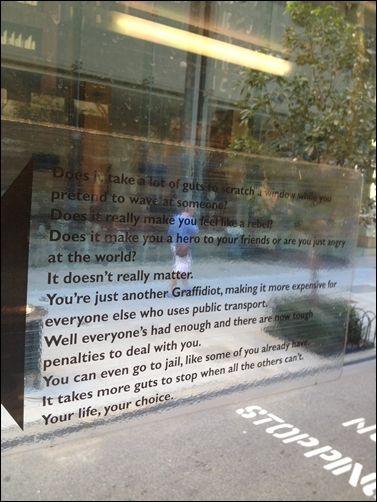 Reached Fremantle after an hour of bus ride!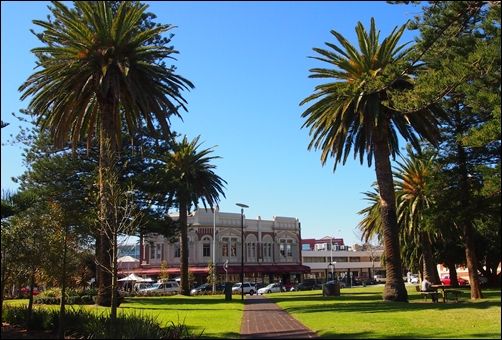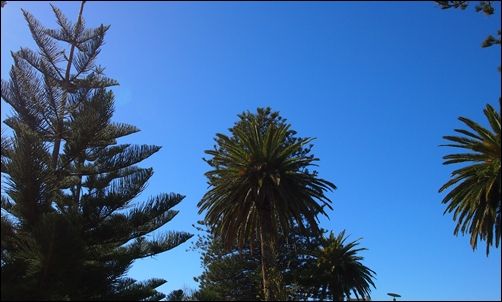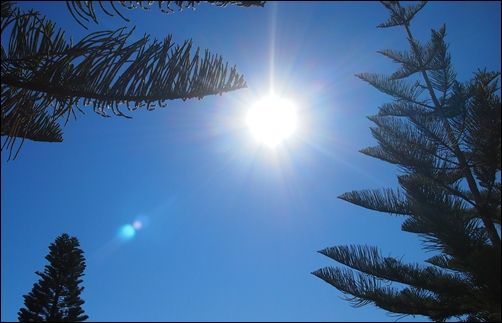 It was such a perfect weather with the scorching sun and cloudless sky not to mention the cold wind…. What more could I ask for???
Waiting for Fremantle Red CAT to bring me to Maritime Museum & E-Shed Markets stop!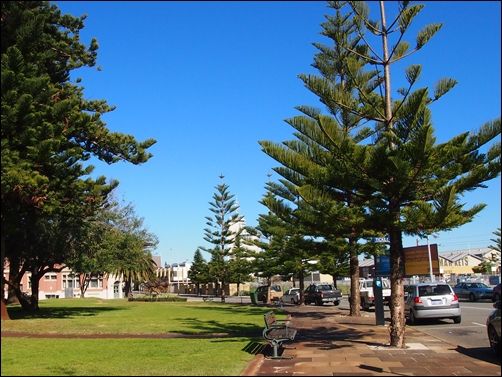 Overlooking Fremantle train station.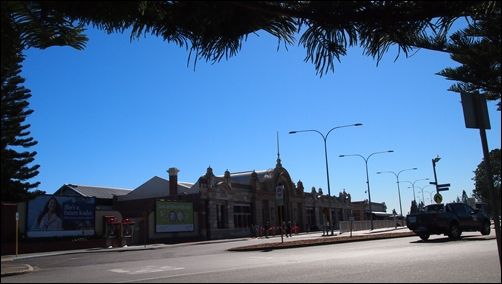 Here I am, outside the Maritime Museum.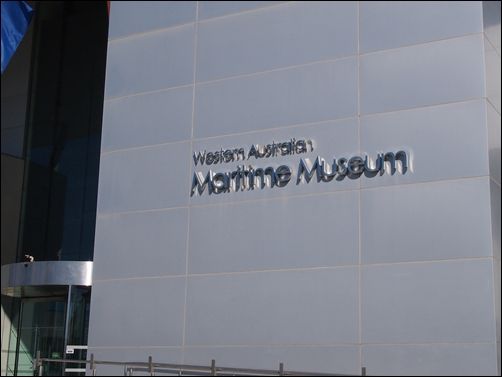 The Maritime Museum is just along Swan River.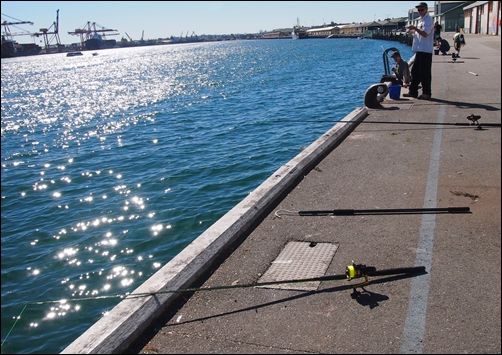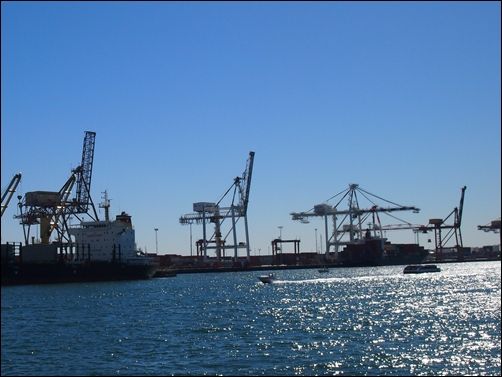 Yes, so cold that a trench coat is needed because every gust of wind will make me shiver if I do without my trench coat.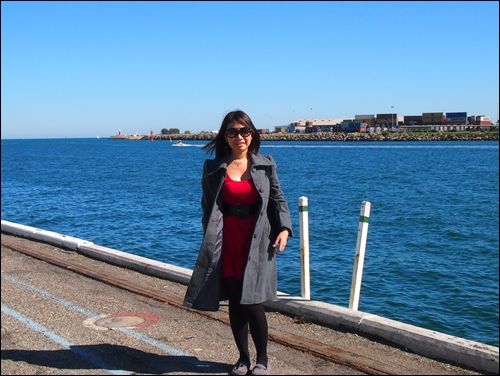 I love how the sun reflects on on the water.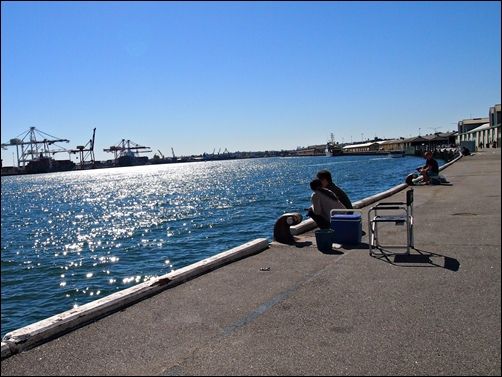 Seems like a good day for people to fish.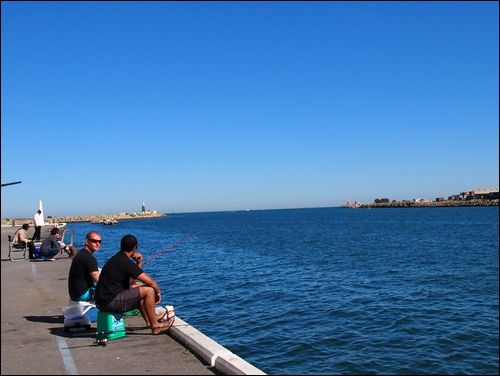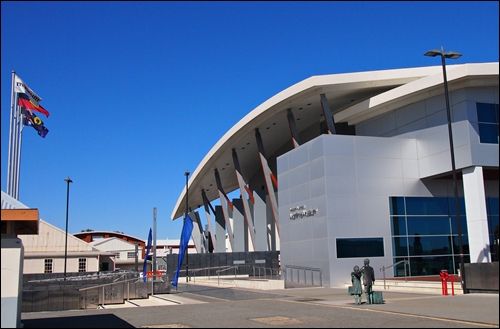 I was only outside the Maritime Museum, you need to pay an admission fee to enter.
Awesome view!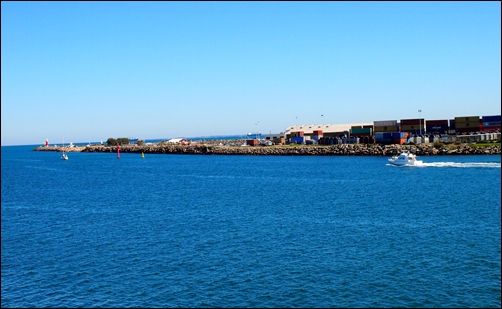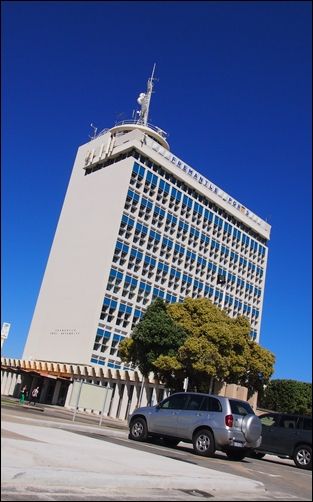 Walked to the E-Shed Markets that was just across the road.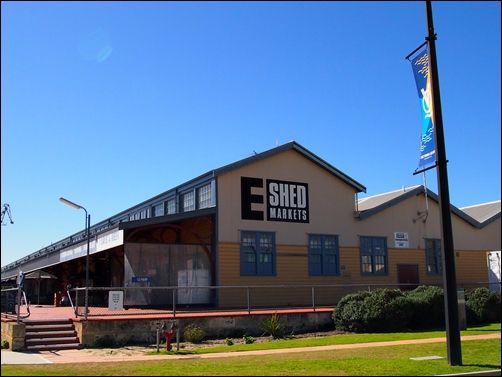 There was nothing much in there.
It was not a huge place to begin with and most shops are sell Australia/ Perth souvenirs.
Walked into a shop that sells home decorations.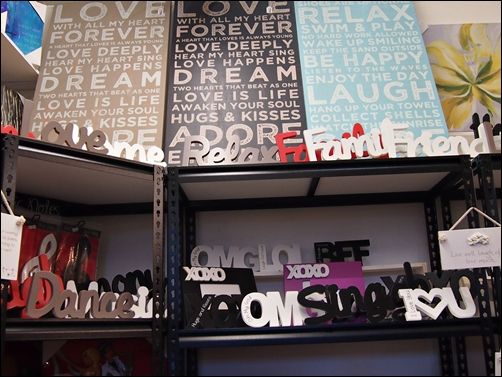 Relax . Friends . Family . Love . Dance . BFF . OMG . I<3U . Dream etc……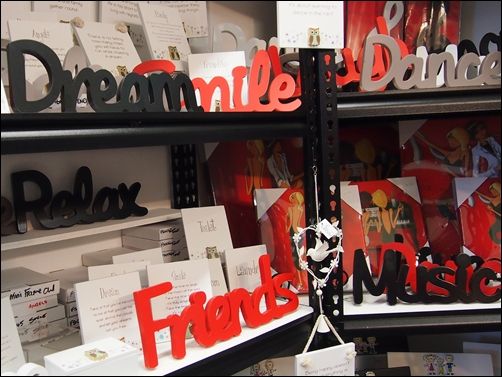 Pretty…. but pretty useless to me. Haha… I'm all about practicality!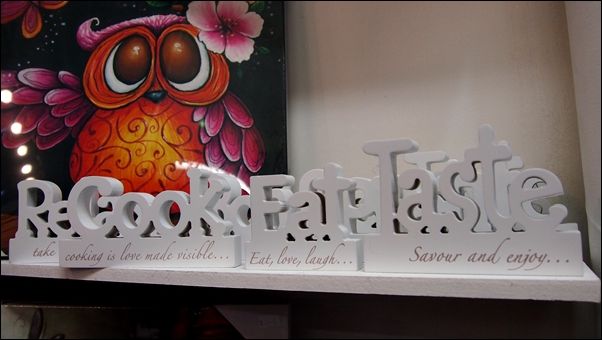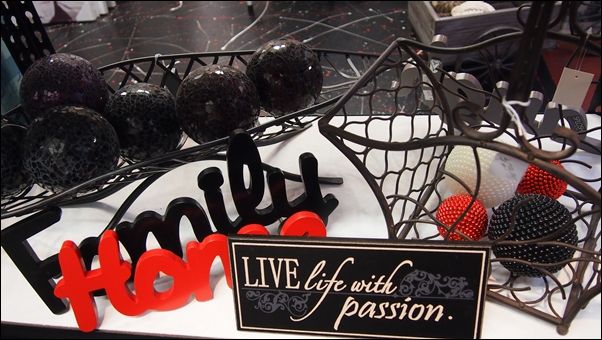 Totally dig this snapshot!
I love their colour combination and the placement that enabled me to take such nice shot! 😛
Cannot resisted a rum-n-raisin ice-cream…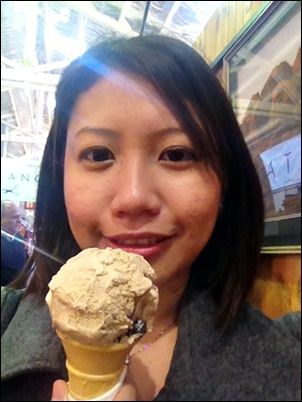 Spring is nearing!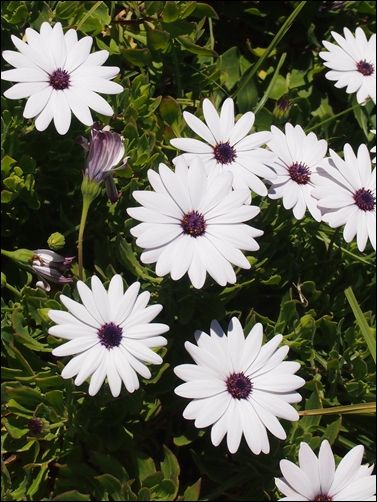 Took the Blue CAT from Frementle station to stop no. 3, Fremantle Markets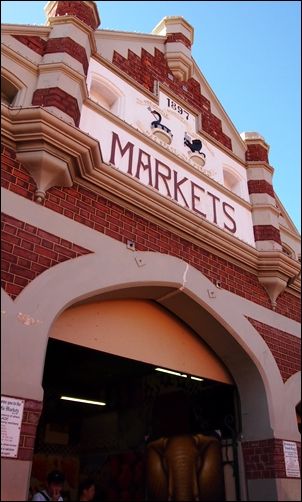 As I was walking out to the building, I had this Caucasian woman waving frantically at me calling out my name…
For a moment, I thought do I even know any Caucasian woman?!
It turned out that she was Debie from the same Sawn Valley tour group the day before!
How coincidental…. Haha..
Well, we have this rocker-styled bag-piper.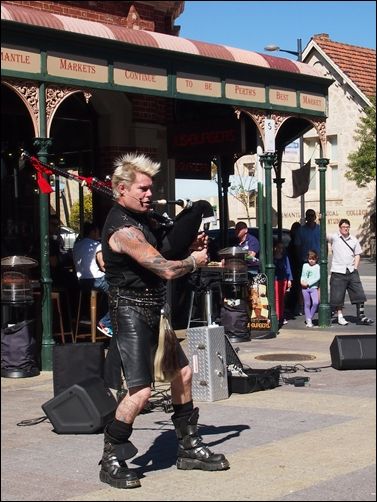 Head to the vegetable section..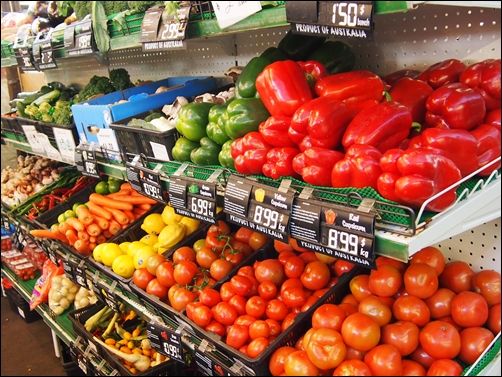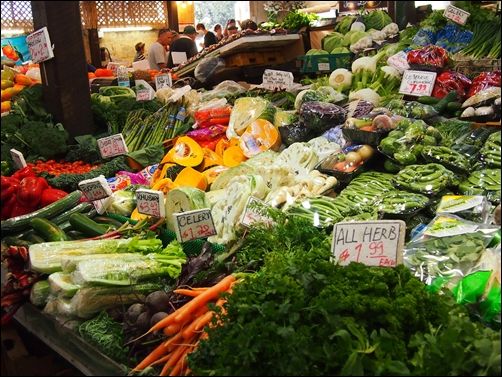 All the fresh greens you can get here!
I managed to find the placenta cream that Sze Hui has been telling me.


Somehow I had no luck with this placenta cream in my previous Australia trip until now!
Met a Malaysian guy while buying these. He was telling me how good the products are.
When I spoke to him, I have this sense of familiarity that I auto switched to my Singlish mode.
Never felt so good! 😀
I miss my Singlish!
I ended up lugging 6 tubs of these around for the rest of my day.
Just right outside the market, there is this section with those farm animals…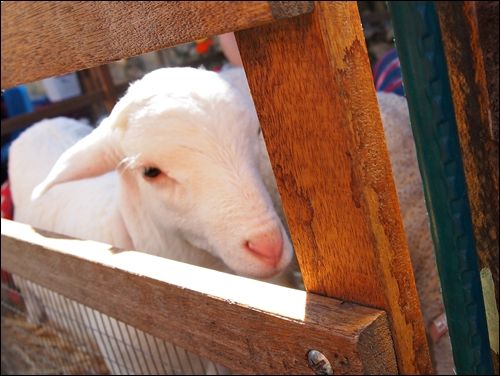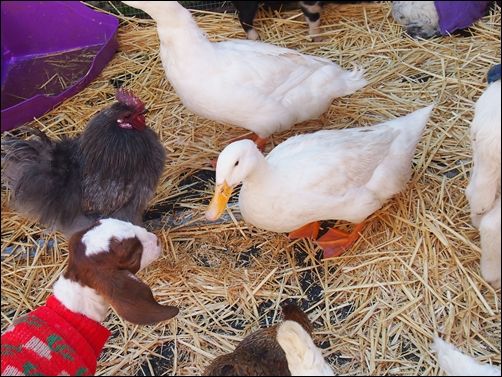 Managed to capture a shot of this cute little girl. 🙂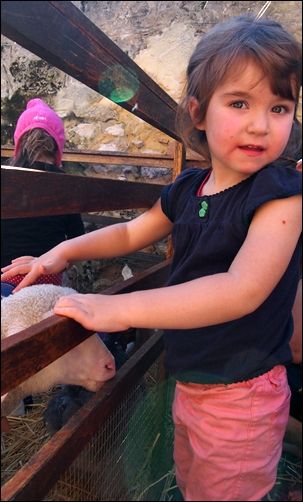 The person in charge of the pen sitting inside the pen, wrapping those little animals for the children to hold…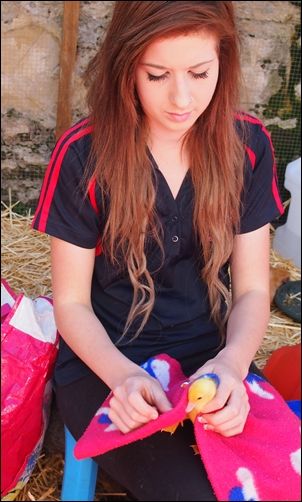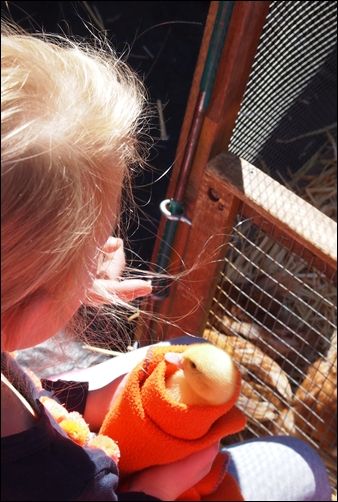 🙂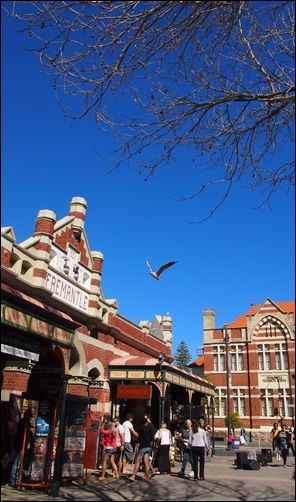 What more could I ask for?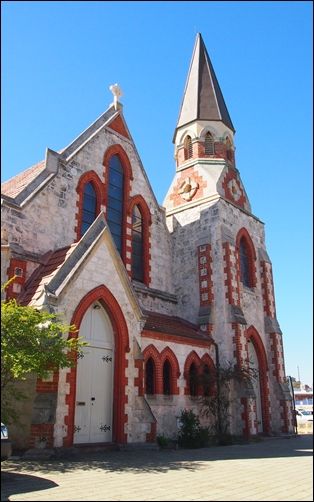 A little church.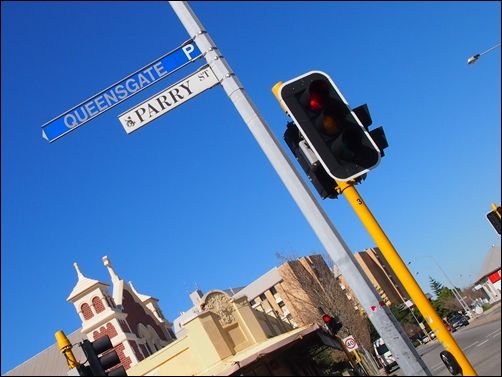 I walked aimlessly into the South Fremantle Football Club.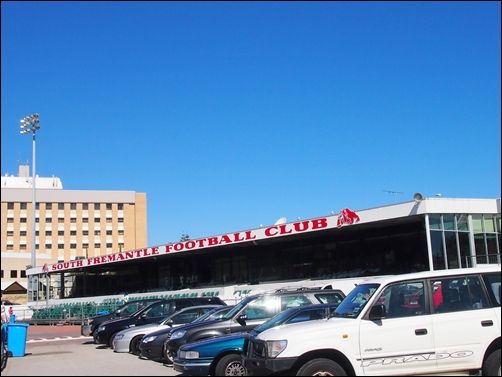 I was in luck because they were playing a match!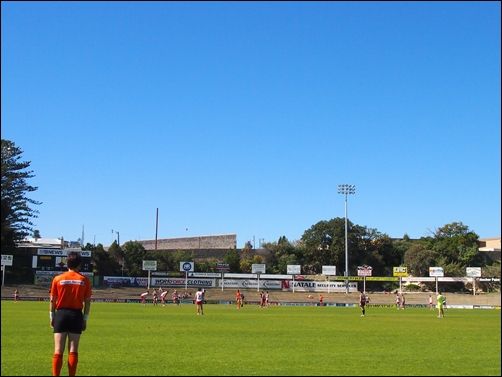 That is Australian Football. It is a game somewhat similar to rugby and it is played on a circular field.
Yes, the field is not your typical rectangle one.
Next, I ventured to Esplanade Park.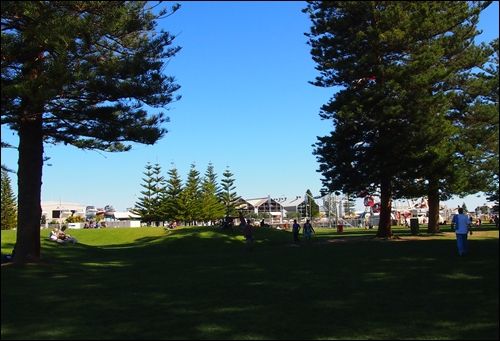 Whee~~~ Ferris Wheel!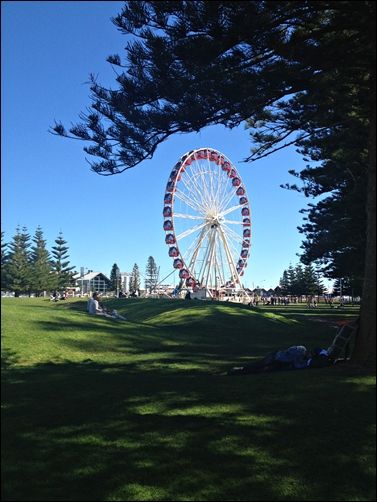 Just gonna take a shot here.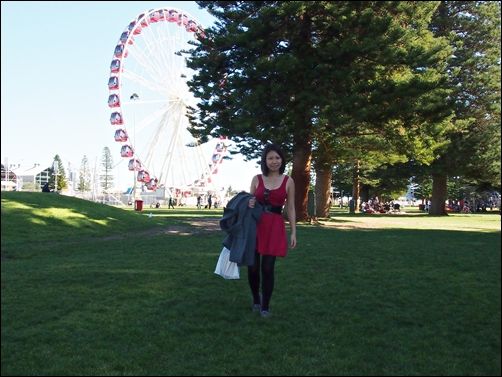 Great place to picnic with such awesome weather!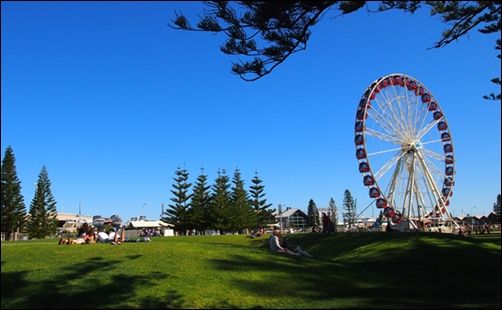 Finally it was time for lunch!
Everybody told me I had to try the fish & chip in Fremantle but they did not specify which one should I try.
Well, according to the Singaporean Indian guy I met in the hostel, he was telling me I had to try Kaili's which was located at Mews Road.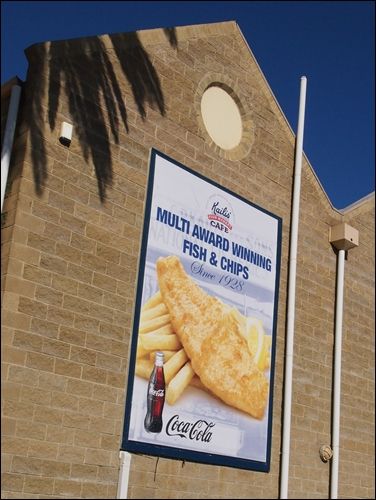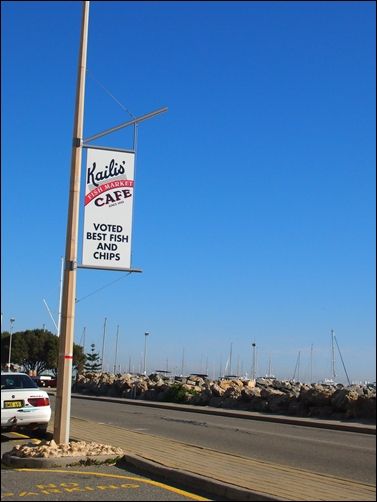 I tried the most basic set of all. 2 pieces of battered fish, chips and my favourite brand of drink, Bundaderg, Lemon Bitter!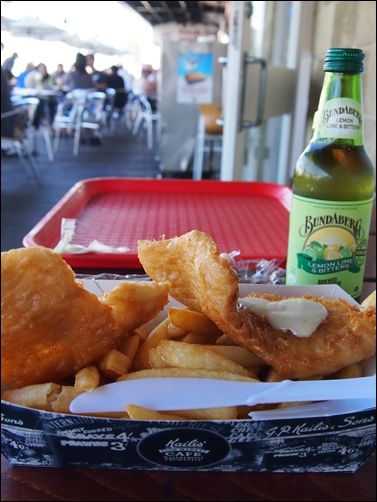 Honestly, I think it is not as awesome as it was being raved.
Let me tell you why….
In Australia, it is very common for them to charge you for every pack of chilli sauce and me being a typical cheapo, I would not want to pay for the chilli sauce hence I had it with just a pack of mayonnaise that was given together with my cutlery.
Only days after, Ain was telling me that they have free flow chilli sauce!!!
Ugh… If only I have found out earlier or at least asked, my lunch would tasted ALOT better!
Dumb dumb me… =.=
Taking this shot from Kailis' outdoor area.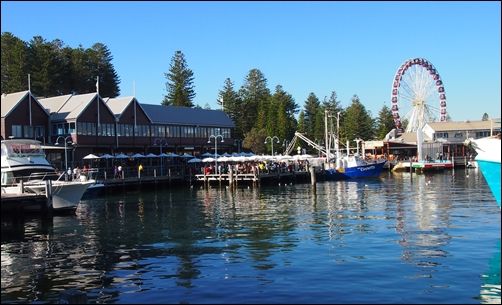 <3
Seagull.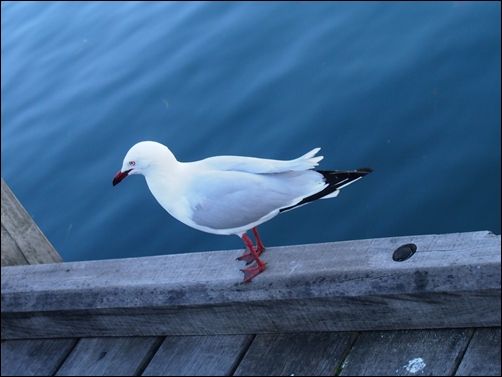 Walked to a beach nearby…

Despite the sun shining brightly from above, it is actually very cooling.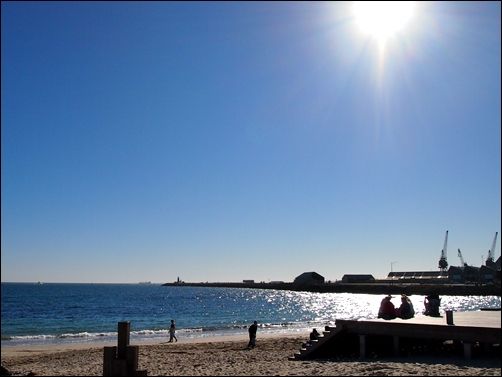 Asked someone to help me take a photo.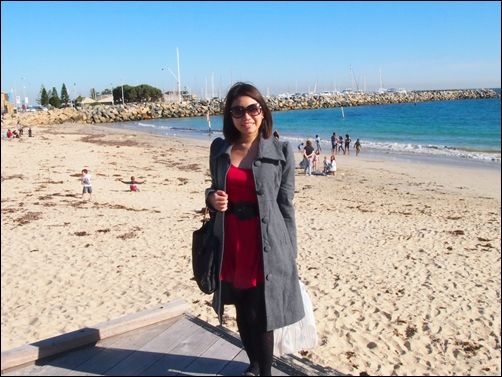 I looked really silly wearing a trench coat on such good weathered day.
In actual fact, I do think it was still a cold day!
(Coming from a tropical country, my definition of cold is very different from those who experience 4 seasons a year in their countries.)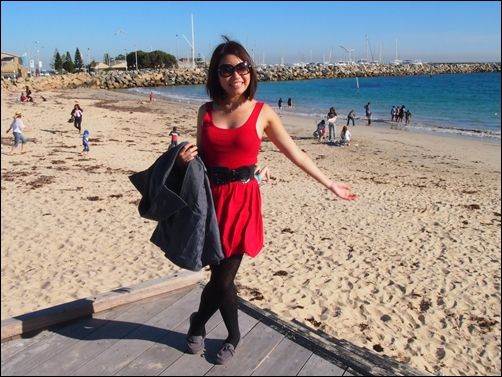 It was indeed very cooling after removing the trench coat!
It makes me miss summer in Australia.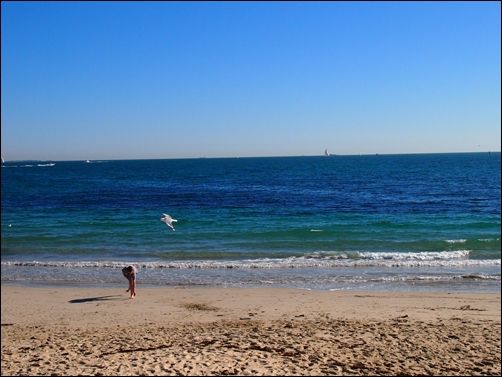 Different shades of blue & green, pretty sight!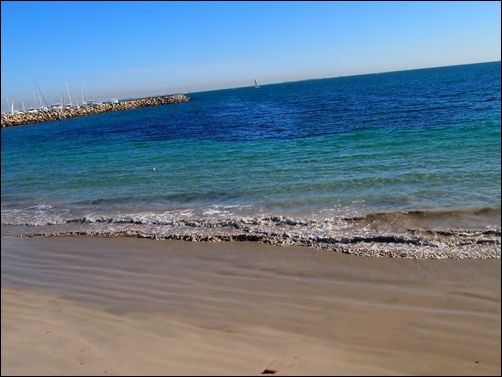 Spent a few moments relishing on the beach..
PERFECT!
Walked over to the Maritime Museum at the other side of the road.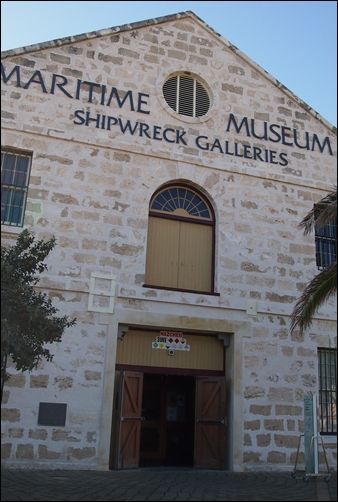 Yup, this is another Maritime Museum.
All I did was to take a few photos outside. Heh…
With the huge anchor!

While waiting for the blue Cat at Fishing Boat Harbour…..

Decided to just walk around for some photo taking while waiting for the bus to arrived.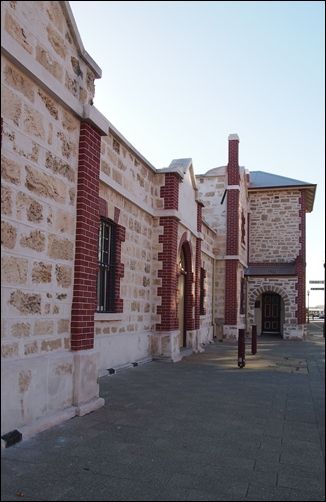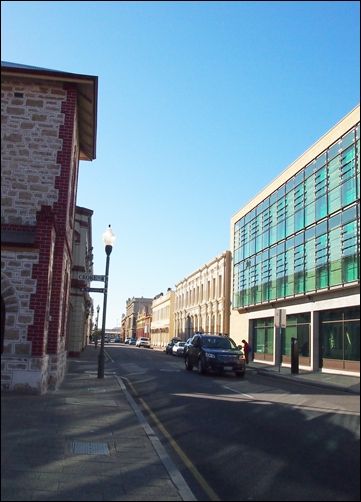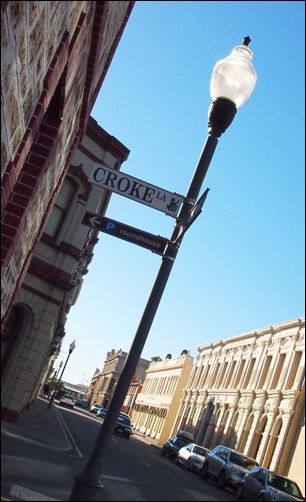 I like how the buildings and road look. It was a rather quiet street.
I waited quite a while for the bus because after all the photo taking, the bus had not arrived.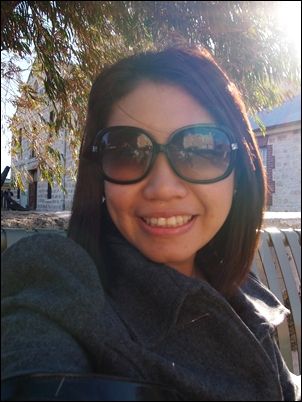 Since I do not have a place in mind to go, I decided to just drop at any stop as I like.
I ended up taking the Red CAT and dropping at Kings Square or was it CBC Fremantle?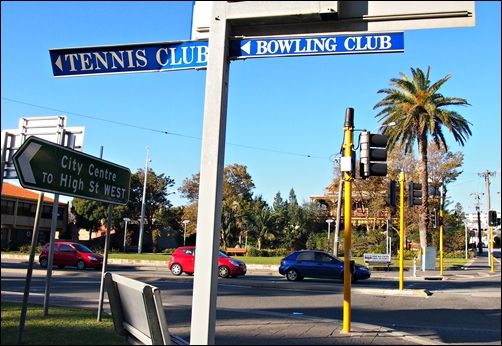 I discovered a Salvation Army store selling second hand apparels.
Unfortunately, I only had about 20 minutes before the end of their trading hours, I manage to find a second hand plain grey dress from Cotton On.
Best part was…. the original price was AUD3 and the lady told me that everything is on 50% discount for the day and in the end it only cost me AUD1.50!
Tell me if it is a good deal or not!? Haha…
If only I got there earlier, I could have find more good deals.
There were nothing much along the High Street, hence decided to walk towards the shopping area of Fremantle, Queen Street.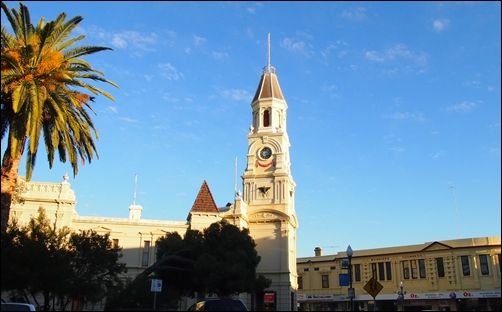 My favourite Australian brand, Valleygirl. 🙂


At Adelaide Street, since it was already nearing 5, all the shops started to pull down their shutter down.
With that, it was time to return back to Perth city.
While waiting for the Red CAT to bring my back to Fremantle station. I remembered it took a very long while before the bus came!
The sun start to set at around 5-ish over there.
It makes a nice background. 🙂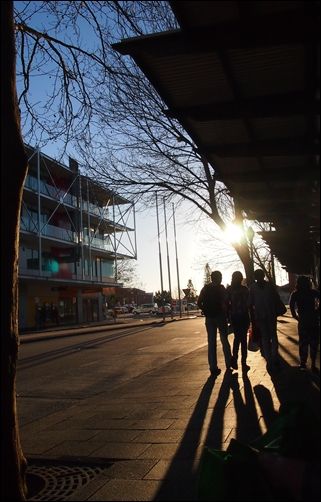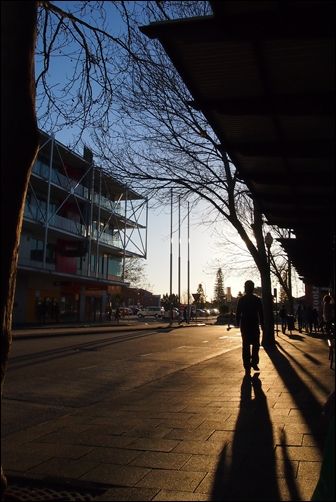 Finally reached back to Fremantle station where I took the bus back to town.

On the way back, I took a photo of the stops the bus will be stopping by but somehow I did not see that it will be going back to St. George's Terrence.
Useful bit of advise when travelling, when in doubt.. just ASK!
So I checked with the 2 Asian guys sitting on the other side of the bus.
They told me that the bus should be stopping by St. George's Terrence.
However when I showed them the photo I took, it did not indicate that the bus still be stopping there, they advised me to check with the Bus Driver which I did.
The bus driver assured me that it will stop by St. George's Terrence.
Another thing about the Australia transport system which I absolutely love is their accuracy.
She was able to tell me that the bus still arrived at St. George's Terrence at about 6.20pm!
In which I told the 2 Asian guys what the bus driver told me.
I am glad I was able to catch the beautiful sunset along the way. <3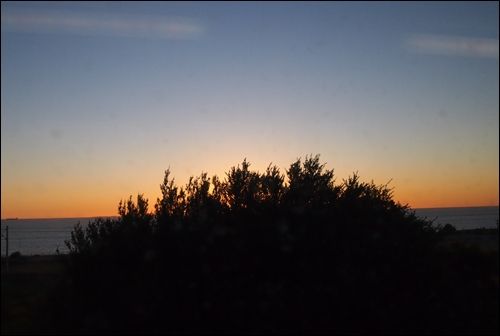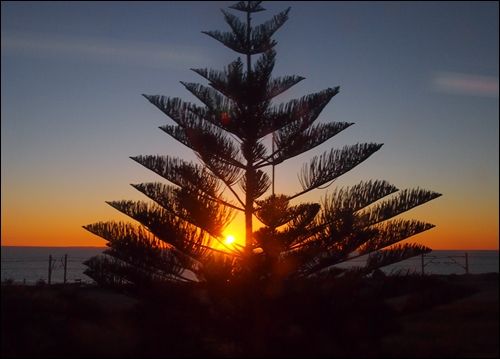 When the bus finally reached St. George's Terrence, turned out that the 2 Asian guys were alighting at the same bus stop as me. Hahaha….
We smiled and said our byes..
We parted from the bus stop, we started walking in opposite directions.
I wanted to board the Blue CAT back and head back to hostel from William Street.
Now, here was the funny part!
Somehow, I thought I was walking in the wrong direction, did a 180 turn and started walking in the direction that the Asian guys head… only to realise.. they started walking in my direction hence we crossed path.
When I walked towards that direction, I then realised I was actually heading the wrong direction, the direction I was heading to initially was correct.
There I was, turned again and started walking.
Then, the two Asian guys also started walking towards my direction.
Hence we bumped into each other again. We started laughing and said our final goodbyes.
We bumped into each other twice just walking up and down the same street.
It was really funny I think!
Made it back to the hostel, I stayed in the room and started watching my shows on my galaxy tab till 10pm because my stomach growling by then.
Headed out to the kitchen to grab some of my muffins and instant noodles from my allocated cabinet as dinner.
Bumped into Neil (from UK) and Euan (from NZ) in the kitchen.
They both of them gave me their disapproval looks when they saw me with the instant cup noodles on the table.
Well, there are certainly some cultural differences though we do see instant noodles as unhealthy food but to them, it really tasted awful!
(Now that I have tasted their version of instant noodles, I certainly think that Asian's instant noodles taste A LOT better than theirs!)
They were very shocked when I said I do not know how to cook and I am living with my parents.
They joked that I must be some rich spoiled brat who have servants serving me at home.
Hahaha.. I wish! 😛
Euan offered me some red wine.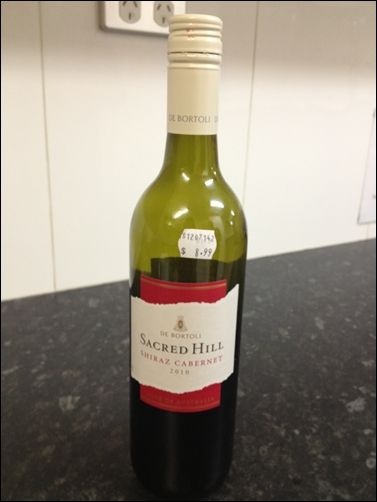 Yeah, wines are pretty cheap there!
Initially I was rather hesitant as I was all alone in a foreign country.
In the end, I decided that just a cup of it is not going to make me high anyway.
So yeah, I had a cup and that is all.
Afterall, drinking is a really common thing there.
Almost everyone I see drinks (and smokes) all the time.
Basically I hung out in the TV room for some football matches as it was the start of the EPL season as well as the front porch with the guys where they smoke (which was extremely frequent!)
I was trying to take a photo of the front porch, then Neil decided to 'jump' into my picture….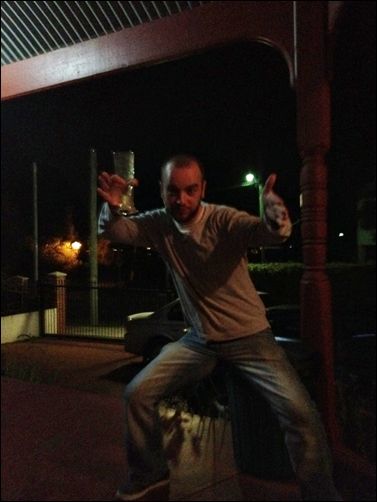 There you go, front porch with Neil and his glass of Volka sprite that he constantly refills and it hardly ever leave his hands! Hahaha…
Turned in at about 1am while my room mate went clubbing away with a handful of other people in the hostel…