17 August 2012 – Friday
The morning temperature was 11 degree celsius and I was reluctant to get out of the cozy bed.
The quilt was so comfy I swear.
The moment I woke up, I thought I was at home only to realise that I was all alone in Perth.
For a moment, I had this tinge of regret or rather I thought I was really mad to be in a foreign place all by myself.
Anyway, thankfully my roommate went off to work early in the morning thus I had the whole room to myself! Yay!

Outfit of the day!

Head to the kitchen to heat up the pizza from the previous night for breakfast.
Sat by the courtyard and had a chat with the Singaporean Indian while having breakfast.
Pretty interesting conversation I say. Too bad he was leaving for Fremantle that day.
He encouraged me to mingle with the rest of the people who were staying there in the evening, he assured me that they are friendly people.
By 9am, I was ready to start my day!
The previous day, I got the hostel to book me an indulgence winery tour at Swan Valley.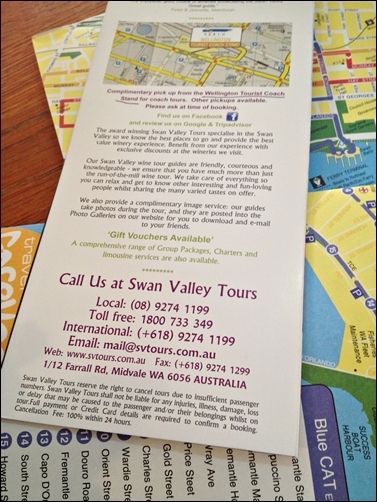 It costed me AUD$105 for a full day tour.
First of all, I needed to catch the blue CAT at Russel Square to the CBD area.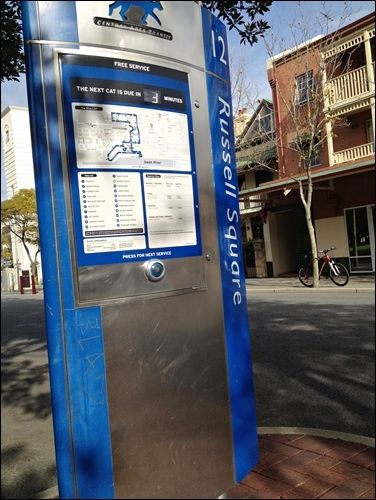 They had arranged for a van to pick me up near a bus station at Wellington street at about 9.45am.
First winery of the day!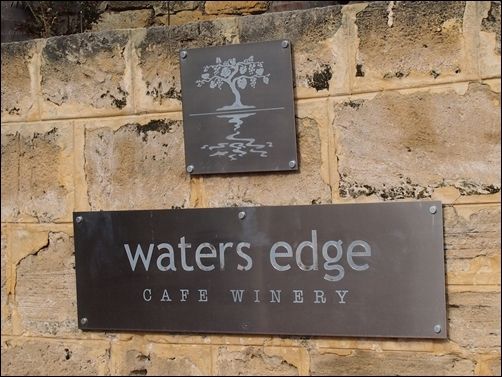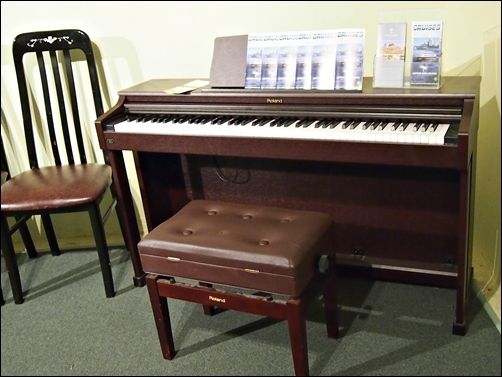 A piano sitting at the corner of the room!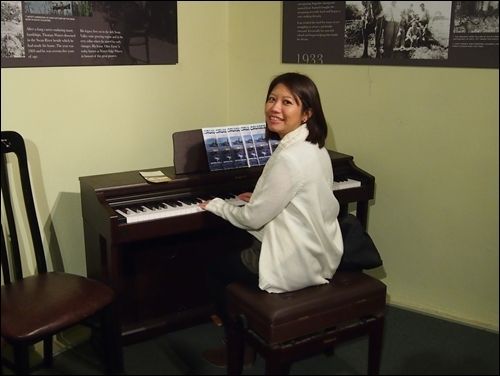 Mozart wannabe.
Well, I am really rusty at piano playing.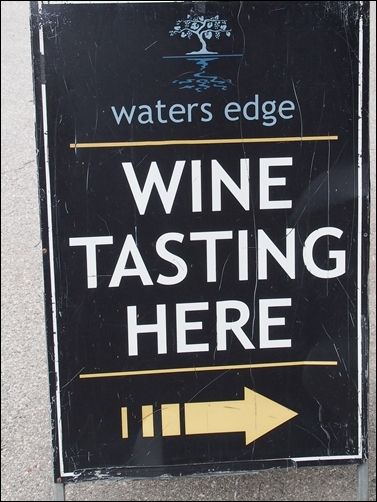 Whee~

This is the oldest wine cellar in Western Australia!
Just perfect hideout to chill with the wines.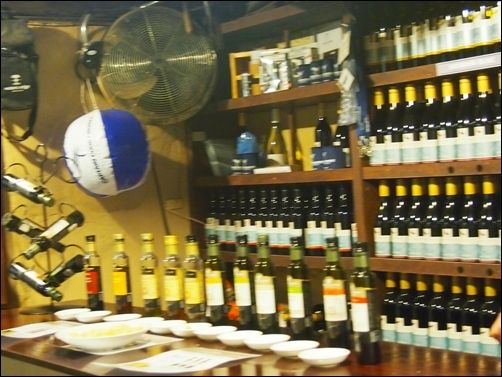 We were given crumbs of breads to try the different flavours of olive oils.

The different type of wines we tasted in this winery.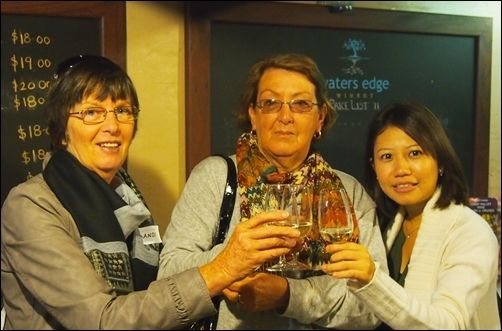 Cheers to Sandy and Rose from Queensland who were together with me since the morning.
We were taught to tip our wine if we do not like it, it's not necessary to finish it if we do not like it.
Most had a spittoon for us to pour it away.
I was introduced to this dessert wine, since then I am a fan of dessert wine!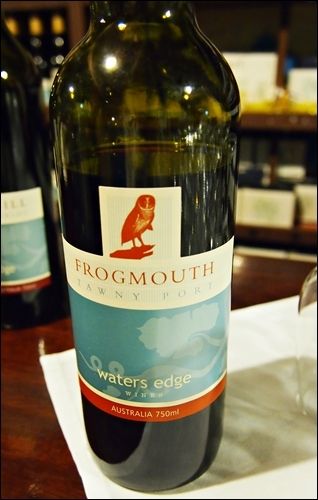 It was the best wine I tasted that day.
Drank it from a port sipper.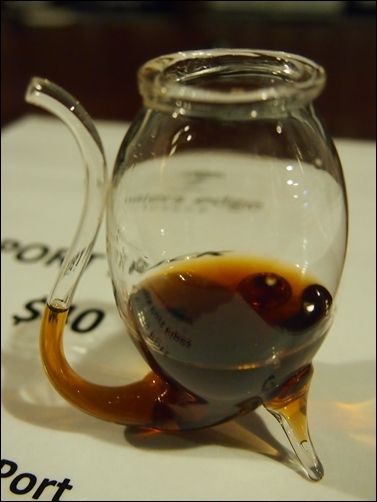 It is my first time seeing this and drinking out of it.
Pretty interesting.
You have to use your palm to warm the wine by cupping around the bottom.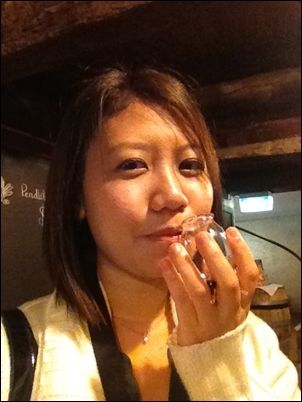 Well, the first taste was not to my liking but as I continue drinking, I begin to enjoy it.
It smells of raisins, nuts. Awesome I say!
I regretted not buying this back! Bah~
After we were done with this winery, there were a handful of people who joined us after their morning cruise rides (which was from another packaged tour).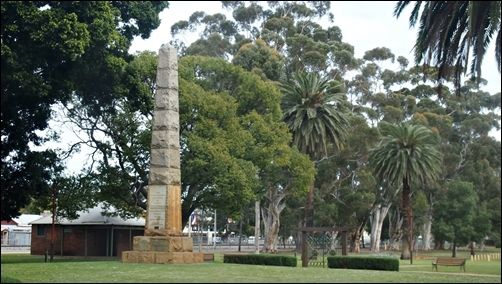 Reached the 2nd Winery, Pinelli Wines.

Rosemary.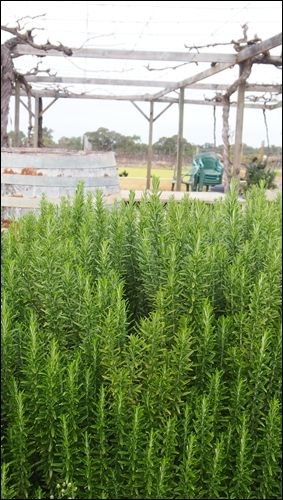 That's the flowers of rosemary.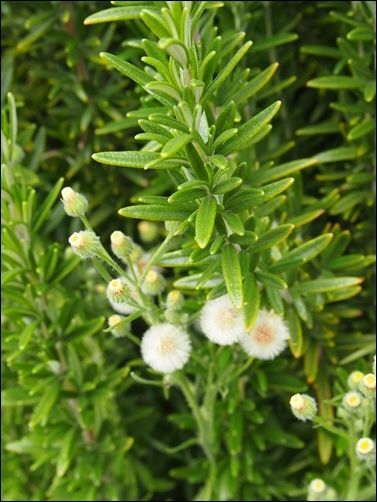 The lady who was attending to us.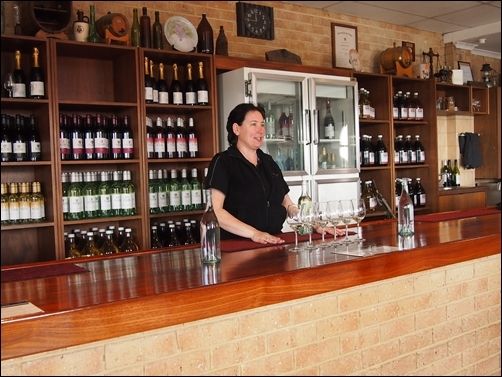 It was definitely not as cozy and as personal as the first winery.
Off we go to the 3rd winery of the day, Houghton Winery.
Their vineyard.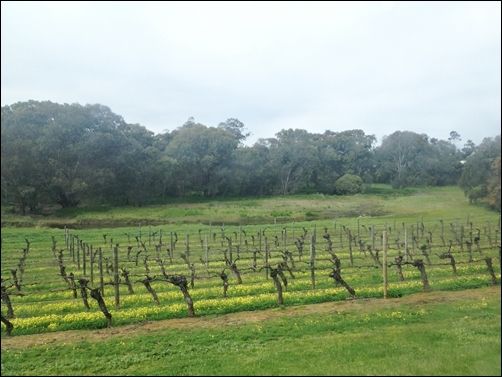 The lady was introducing 5 different type of wines to us and we get to choose 1 to go with our lunch!
The guy beside her is Ross, our nice and friendly driver.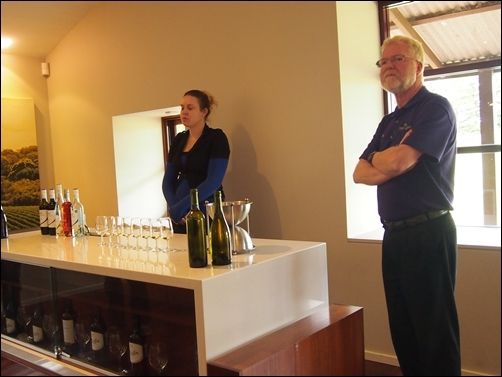 It sure looks very atas.

The tall girl is Susan from Queensland. She is about 1.9m tall. My gosh…. I wish she could give me just a few centimetre, I will be happy. Haha..
The couple are Debie and Peter from UK.

The loving couple, Bill and wife from Sydney.
They came to Perth to attend a seminar and they are both veterinarians specializing in small animals.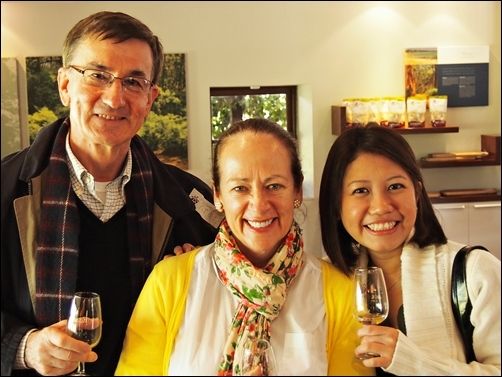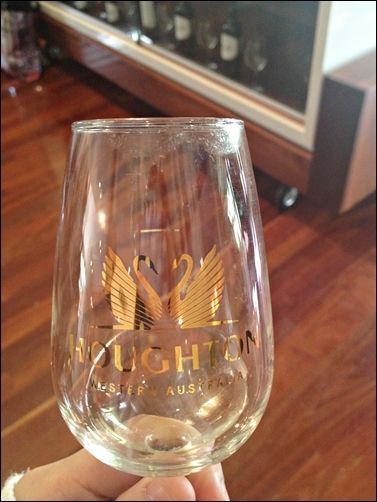 Housten wineglass.
Our lunch, it comprises of ministrone soup, bread, cheese, some greens, hams and pasta.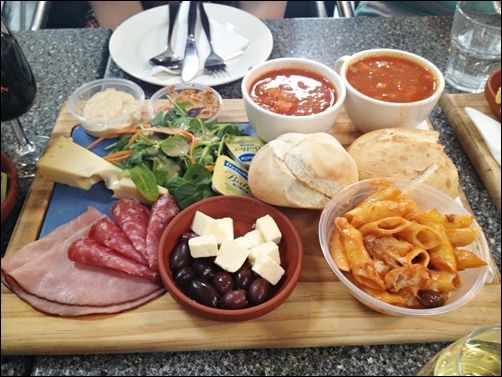 I shared the meal with Susan as that is for 2 serving and everyone else came in pair except Susan and I who came to join the tour all by ourselves.
Lunch was delicious.
Done!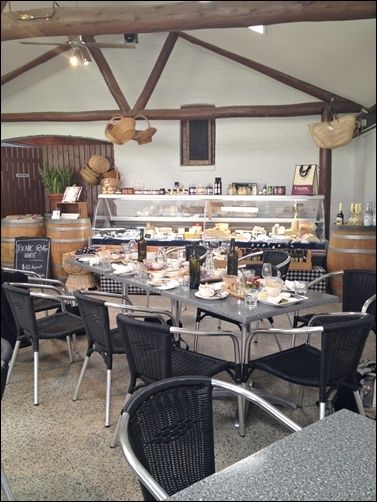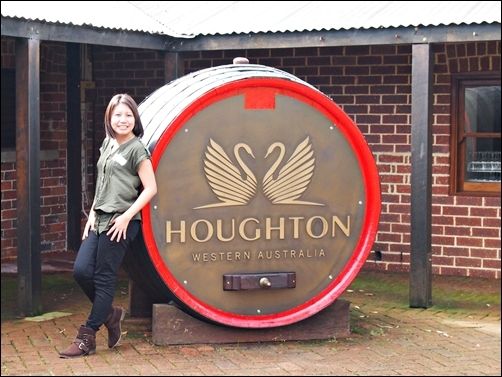 On our way to the 4th winery of the day.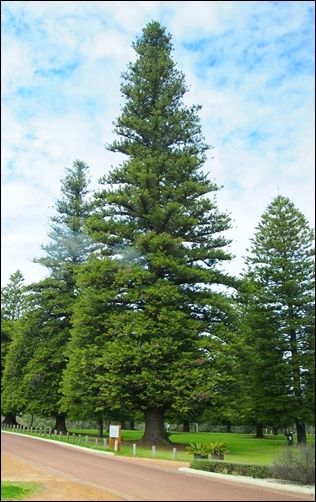 Reaching…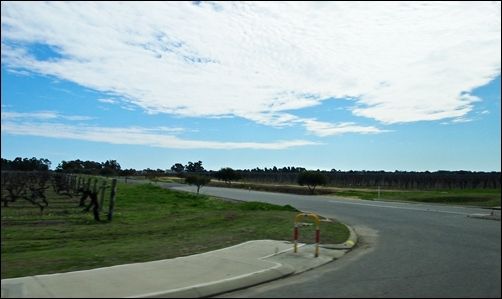 Vineyard of Jarrah Ridge.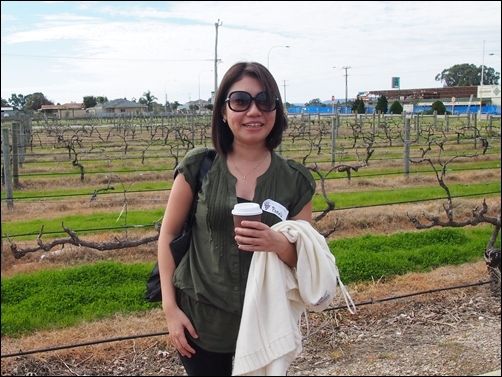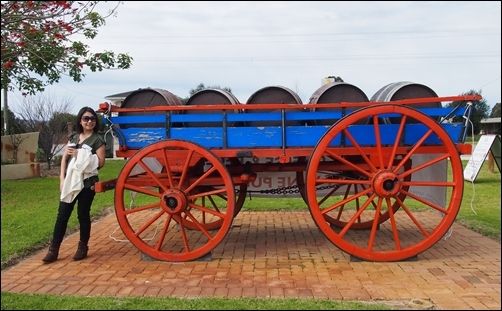 We sampled some cheese too!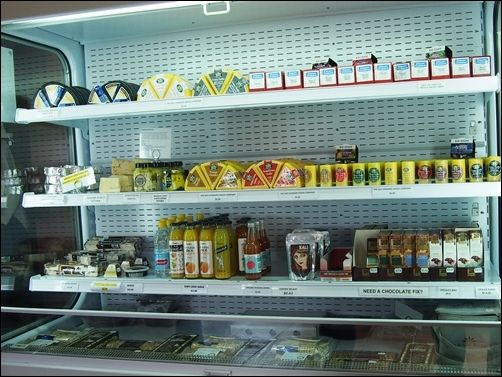 Not a fan of olive but this is my favourite!


Well, too bad there is no way of packing this back to Singapore. 🙁
Bought a bottle of wine from this winery.
Well, off to the last winery, Charlies Winery.
It has beautiful decorations, it made the whole place looks really cozy.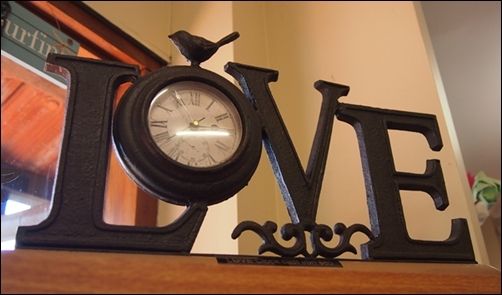 L-O-V-E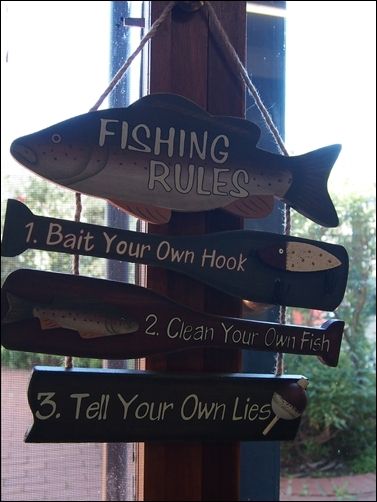 Playing with the different mode of my camera.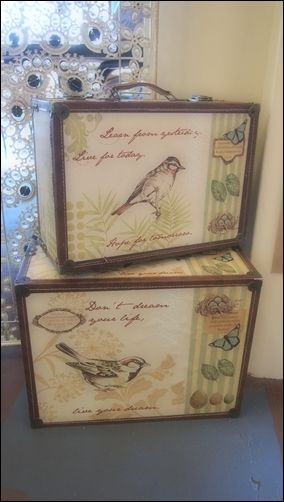 Soft effect.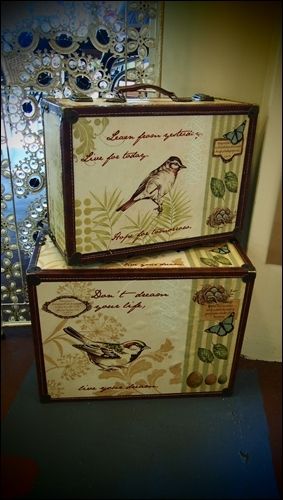 Pin-hole effect.
This is another awesome cheese I sampled.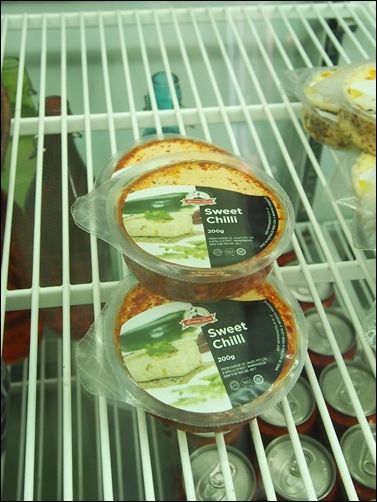 Chilli, my favourite spice! 🙂
That was Peter trying some wine.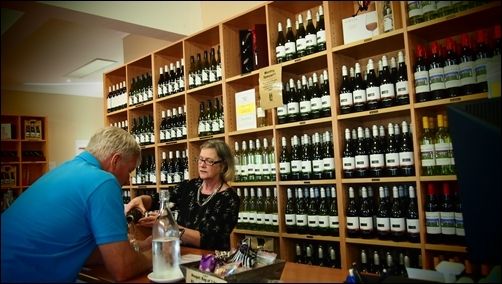 We also had nougats tasting in this winery. What a disappointment, I thought there will be different nougats but turn out that it's the typical brand of nougats that everyone who went Australia would certainly buy back.
Look at the collection of wine…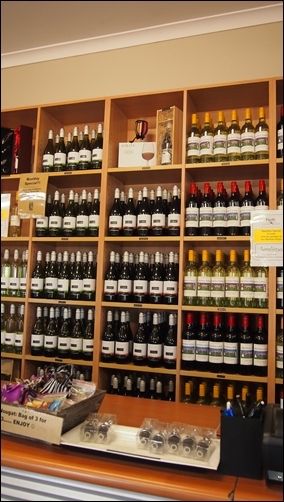 I would be a happy girl if I have shelves of wines like this in my house!
Okay… I sound like a alcoholic! No! I'm not! 😛
A cozy and homely fireplace.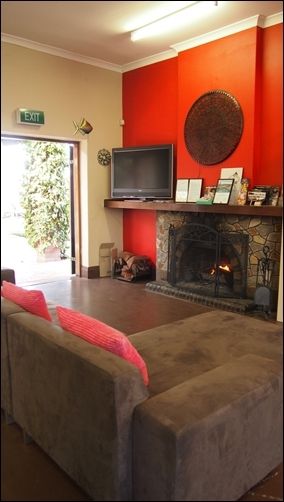 It would be perfect to cuddle on the sofa by the fireplace on a snowy night!
Right… I am bursting with imagination! Ooops.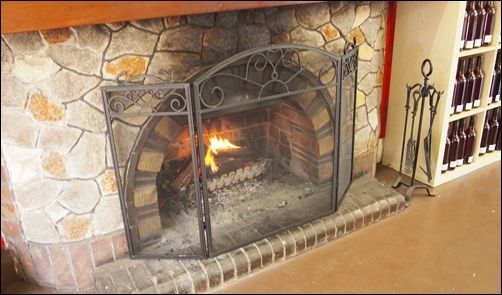 Call me sua-ku but it's my first time seeing a real fireplace. Ha..
Bade goodbye to our last winery…. See, I absolutely love how they decorate those shelves…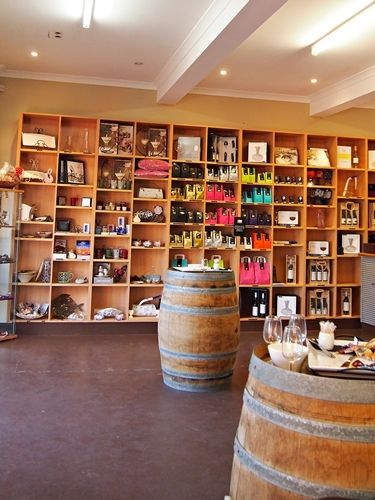 Next up was to a boutique award-winning microbrewery.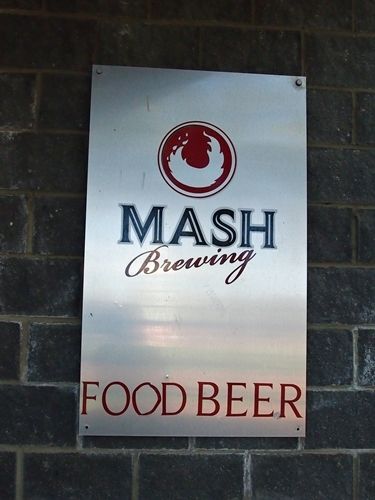 We get to choose a beer of our choice from the drinks menu to go with our snack!

Slightly toasted break dipped in a mixture of olive oil and vinegar plus the crushed peanuts makes a perfect afternoon snack.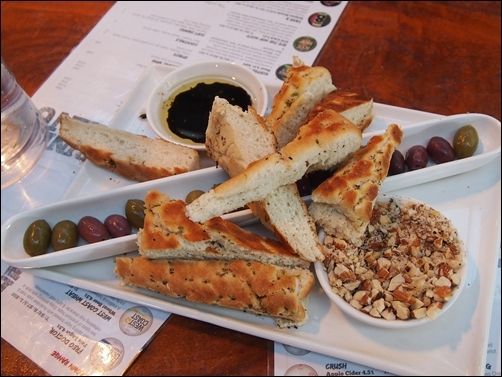 Got myself an apple cider beer.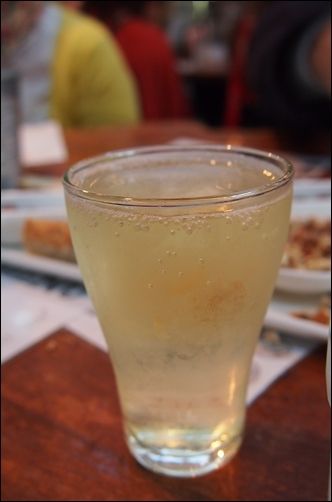 A group shot with the wonderful people I met.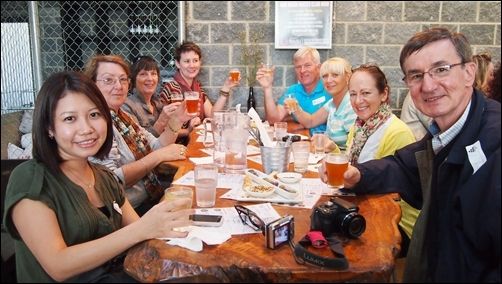 Bill offered to help me take some photos because he understood the con of travelling alone is not able to take nice pictures of oneself.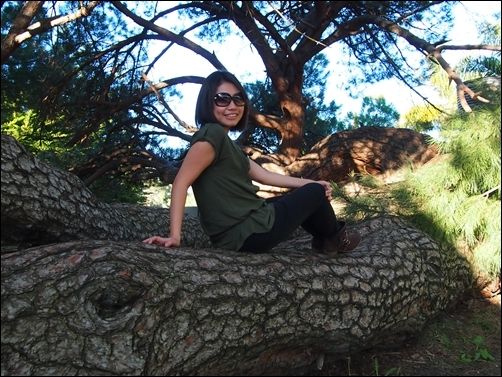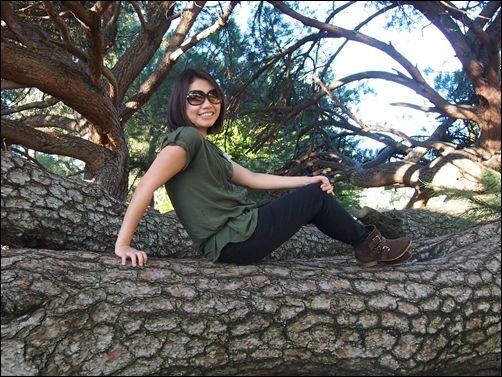 Sitting on the tree trunk, I felt so close to nature. Haha..
Next, we proceed to our last stop of the day, Margaret River Chocolate Company.
Look at all these yummy chocolates!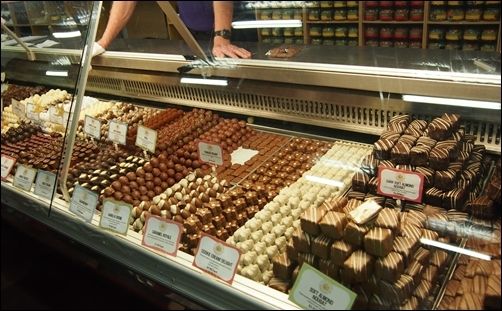 We got to choose just one piece of chocolate from all these!
Believe me, it was a tough choice for chocolate lovers like us!
In the end, I chose chilli chocolate.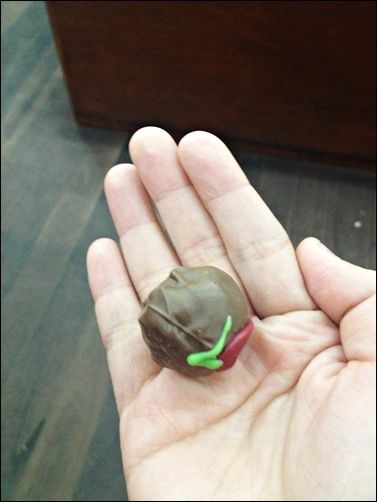 A little spicy… Interesting flavour I say.
A chocolate bear.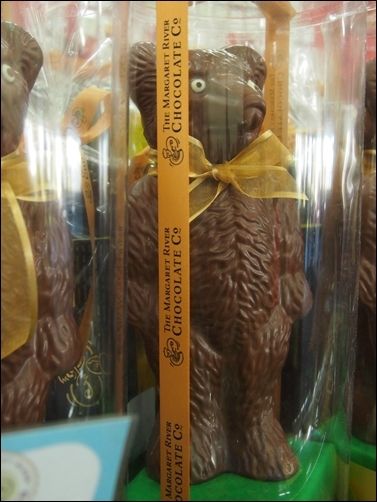 Seriously, do you really bear to eat this? (no pun intended.)
Well, they are 2 different thing I say.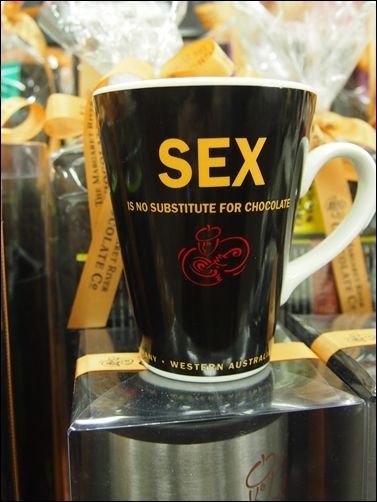 Right…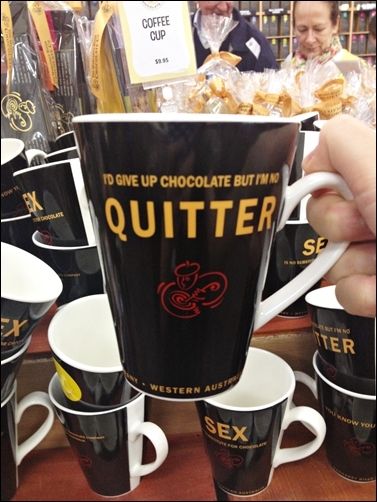 Nothing but chocolates!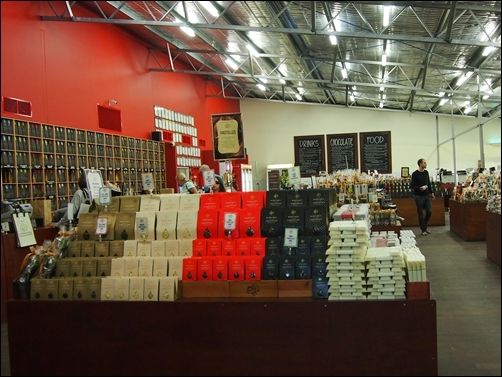 The bowlful of chocolate samples!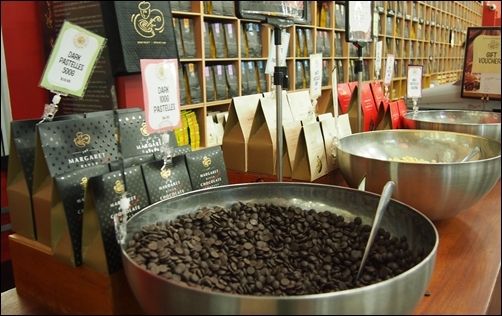 Bought quite a bit of these chocolates back.
Well, that is the end of our tour in Swan Valley.
I truly enjoyed myself in this tour and the company as well.
Ross drove us back to town.
One by one, we bade each other goodbye.
I alighted at Murray street and since it was a Friday night the shops in town are open till late.
Late as in more like Singapore's normal retail closing time instead of the usual 5pm.
Went shopping and I bought myself a pair of ankle boots for AUD32.
Another pair of boots for my December Taiwan trip. Heh….
It was just a perfect excuse to buy a pair of boot ok!
Only bought that pair of boots before I started to make my way back to the Hostel because that bottle of wine and the box of boots are getting too bulky and heavy to shop in style. Haha..
Well, saw this 'written' on the public wall.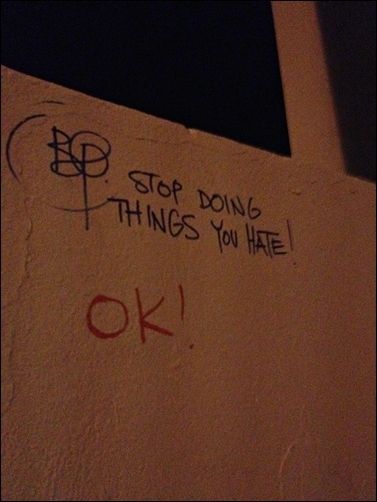 What I found funny was that, there was a reply to it. Hmmmmm…
Back in the hostel, I was determined to go out and mingle.
People are all crowding in the courtyard smoking, drinking and chatting away.
Honestly, I felt really awkward to just enter and parked myself there.
In the end, I settled for the TV room instead…
Well, if anything else fails, there is always the TV to keep my accompany.
The experience was not too bad.
I got to know a couple of people.
Interesting I say, ok.. honestly, a conversation did caught me by surprise.
Although I may be alone in a foreign country, I am certainly not feeling lonely.
By the time the clock struck 12, it was time for bed for a recharge to another exciting day….