5th January 2013 – Saturday
Second last day of the trip. As I was editing the photos, I realised we literally eat whenever we can! Never a moment we need to worry about starving! That explained why I ballooned and came back rounder.
In the city of Taipei, you just need to eat and shop! 😀

Starting the day with complimentary breakfast from the hotel. The spread of breakfast offerings are not very appetising. The only thing which seems more edible was probably the straight cut and smiley fries.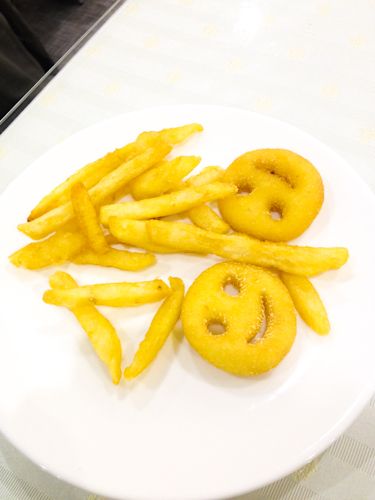 Terrible hotel breakfast? Fret not, because in the streets of Taipei, there are plenty of yummy and affordable food.
Sze Hui brought Bao Xin and I to 牛店 (Niu Dian) at No. 91, Kūnmíng St, Wanhua District, Taipei City, Taiwan 108 for lunch while the other 3 went for Doraemon exhibition that was in Taipei. Yes, it is 牛店, not 牛郎店. Tsk.
Ordered some starters, french(?) beans, cucumbers and Japanese style tofu.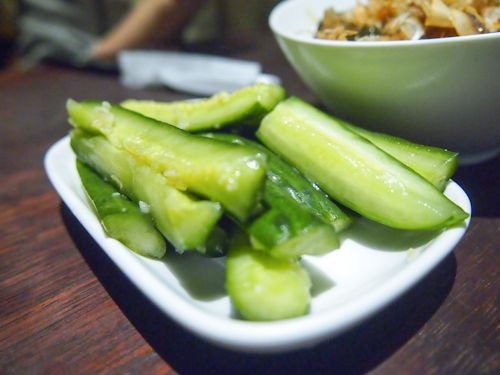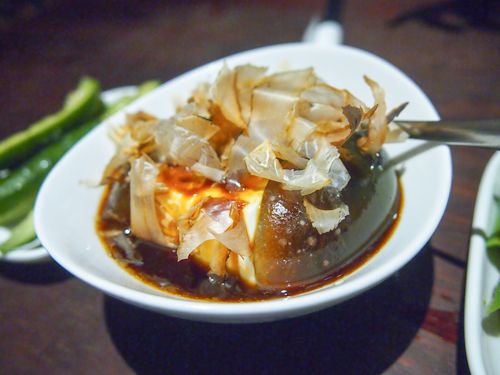 2 bowls of beef noodle soup to share, one spicy and one normal soup base.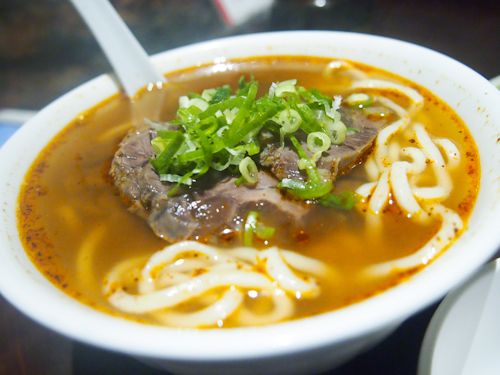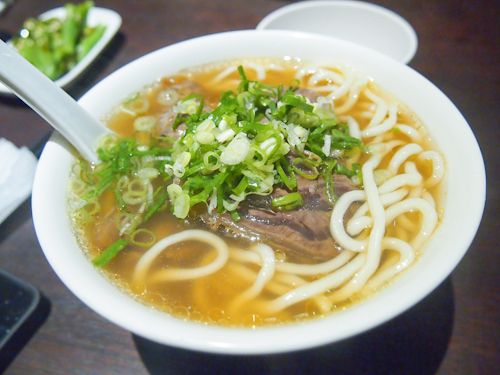 They even have specially made sause for their beef noodle soup.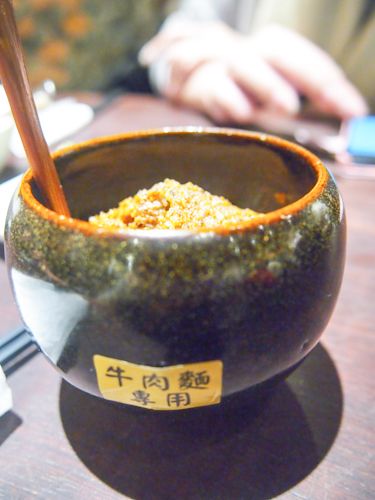 The lunch was really awesome, good recommendation by Sze Hui. After the superb lunch, it was time for some shopping.
Thanks to the wonderful help and directions given by the locals, we were able to locate a wholesale area near Taipei Railway Station that sell accessories. It was not easy finding the place and it was also quite a distance away from the main station but hey, we discovered it! 🙂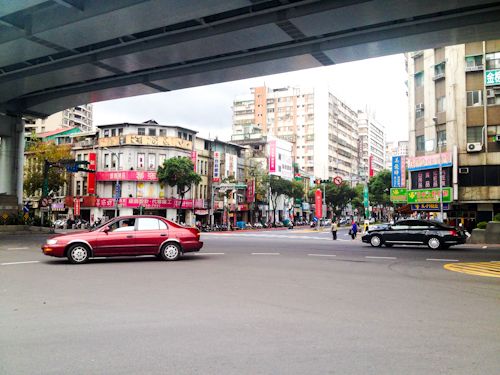 After shopping, we met up with the rest at Hou Shan Pi Mrt station to have another eating session.
胡须长 (Formosa Chang)! They are famous for their 卤肉饭 (braised pork on rice). Although their 卤肉饭 is oily, it is the oil which makes it taste so good!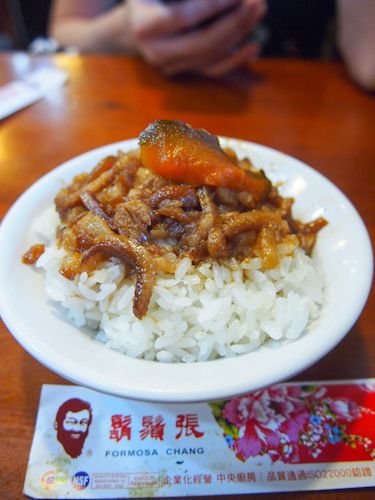 The pork chop we had the day before definitely win this hands down!

Dig in!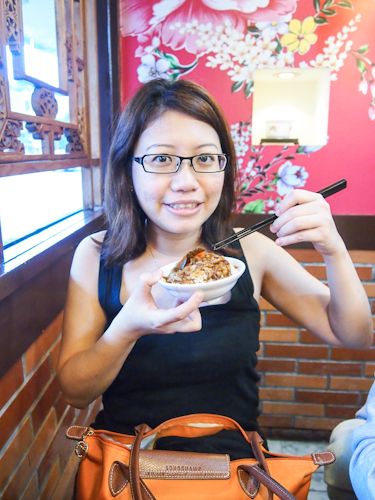 After fuelling up, it was time for another of shopping at 五分铺 (Wu Fen Pu) which was just a short distance away.
The place where fashion meets shopaholic!

Guess who I bumped into? Nicholas and Ying Hua from my uni course! I know they are in Taiwan the same time as me but we just bumped into one another at a shopping paradise.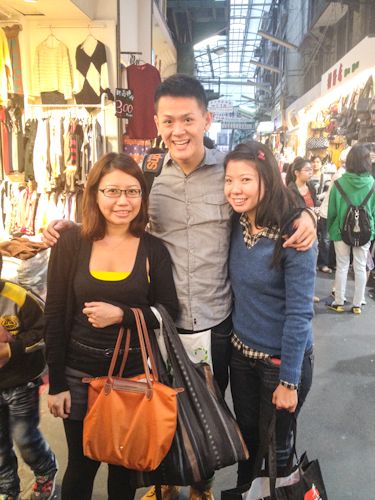 All in all, I bought a pair of knee length boots, a dress and a coat (as seen below) which by my fashion consultant, Sze Hui approved.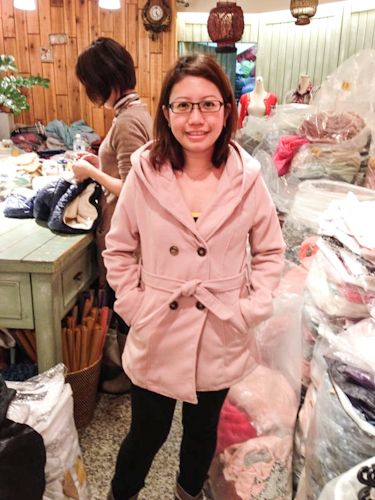 Really, have you see another Ronald MacDonald as scary as this?

Hours past quickly when you are shopping. Soon, the sun started to set and off we went to the very last night market of the trip that was of walking distance.
饶河夜市 (Rao He NIght Market)

I like how this night market is a straight line with all the stores in the middle and shops at the 2 sides. You just have to walk one direction in, when you reach the end of the street, follow along to another lane and out you come right where you start. Like this, you know you will never miss a thing!
Stinky tofu on the last day, The spicy soup version instead on having it fried. It come with pieces of duck blood too.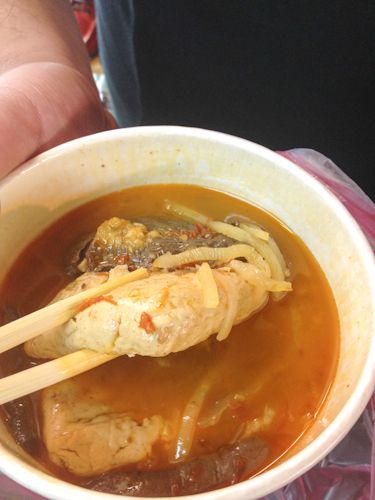 Hmmmmm I guess I still prefer fried ones.
Glutinous rice balls in peanut.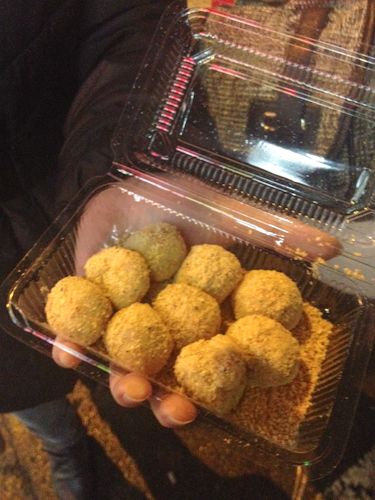 An emo-ing puppy from one of the pet shop.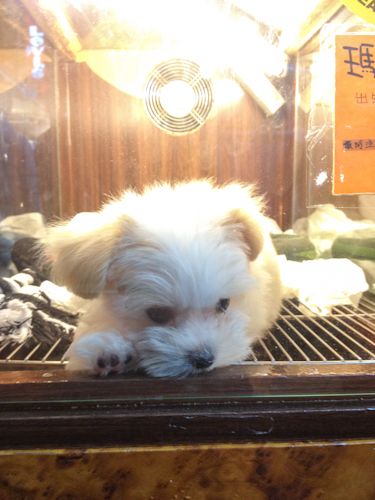 Bought this cute mouldable thing where you gets to be creative with its shape. Fun to play but it is not build to last.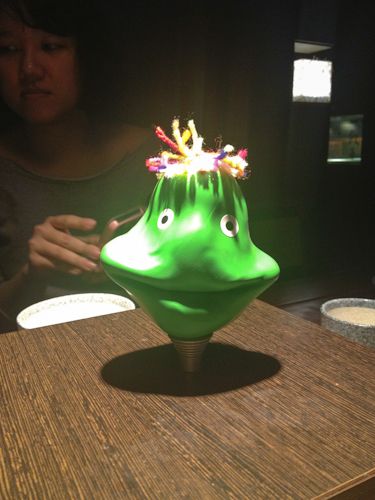 I was kinda surprised that the night market is not as big as I imagined it to be. I actually felt kind of sad leaving the place because it markedthe end of our trip.
We headed to a 7-Eleven nearby where Sze Hui was filling up the boxes pasting stickers we diligently collected from 7-Eleven throughout the trip so as to redeem for cute superhero figurines.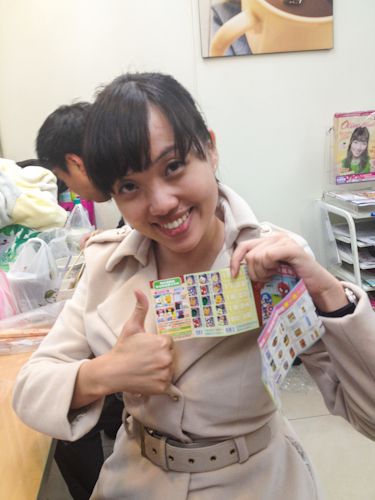 With our collection of stickers, we redeemed 4 superhero figurines however they were given at random so that explainsed why we ended up with 3 Spiderman and 1 Ironman.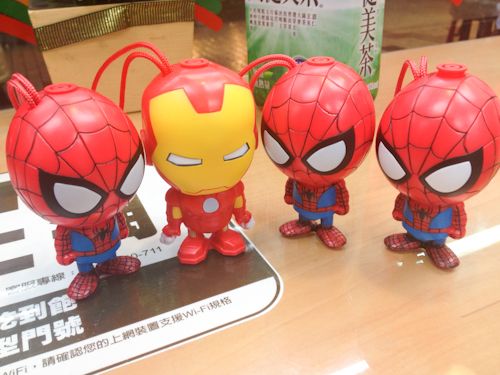 Sze Hui was generous enough to give us a spiderman each.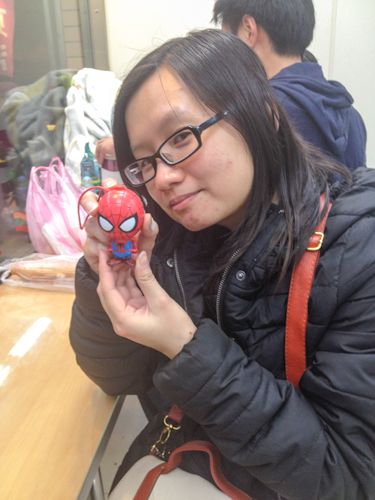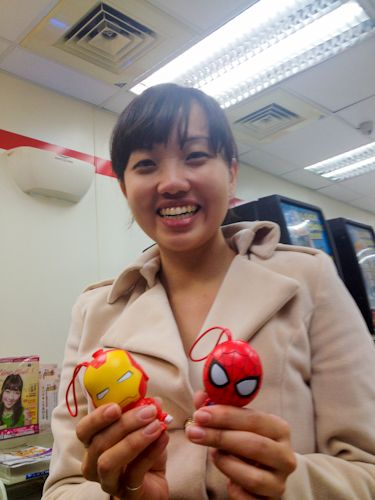 Finally, we cabbed towards our last full meal of the day recommended by Sze Hui, 无老锅 (Elixir Health Pot) at Daan District, Taipei City.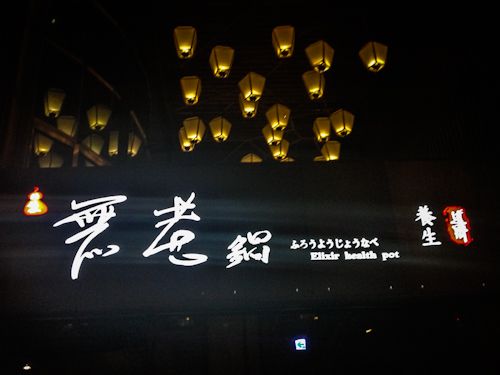 They claimed that their hot pot helps to boost health and beauty,
Got a combine soup base, red one is obviously spicy whereas the creamy one is a mixed of ice-cream and tofu soup base which helps to promote health.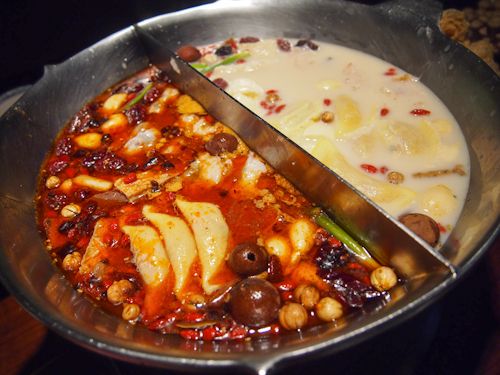 All the ingredients are fresh and I love the lighting of the restaurant because it made the food looks as good as they taste!
Sliced pork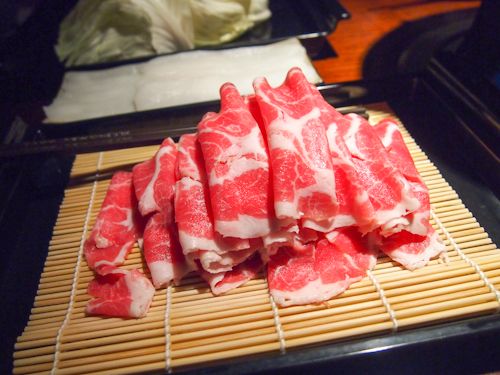 Fried dough sticks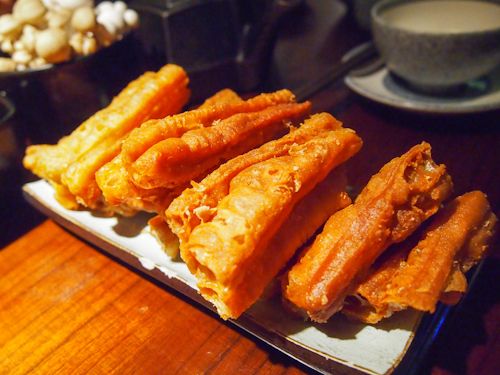 Our all-time favourite, mushrooms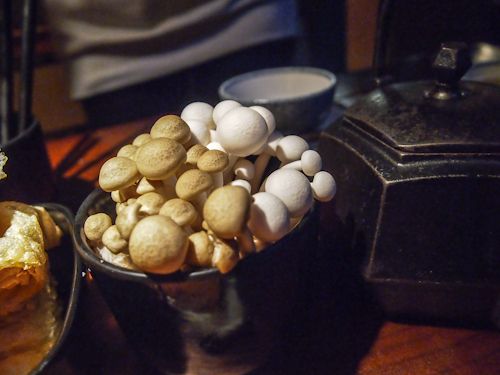 Fried beancurd skin.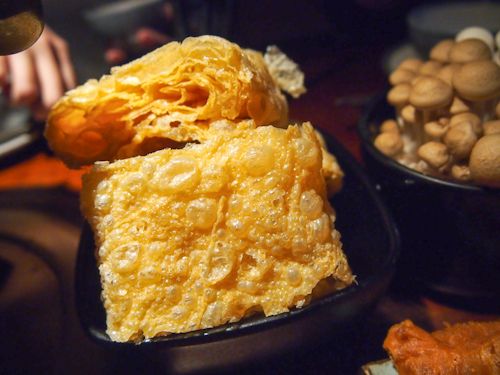 Healthy Cabbage

Thinly sliced beef.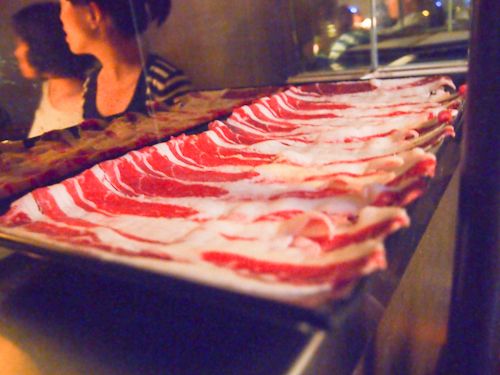 This is the elixir which we added into the soup base.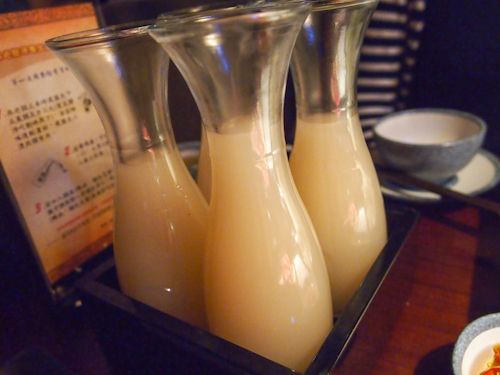 We ended the night with a complimentary drink that was suppose to aid the digestion.

I must comment that thire staff have excellent customer service, cheerful and service with smiles on their faces. I am a sucker for great customer services experience. Despite being filled to the brim, the dinner was FABULOUS! 😀 Yet another wonderful recommendation by Sze Hui, the one who have all the sources of good food in Taipei. *thumbs up*
The night was still young, we took cabs back to Xi Men Ding vicinity and went for our Taipei KTV experience which we booked the night before at Party World Xi Men Ding. The building is so huge and right in front of a MRT exit that there is no way you can miss it.
When we were ushered into the room, we were pleased with it. It was as big as a decent single person hotel room with a bathroom attached to it. We were overjoyed!
Then we spent hours singing!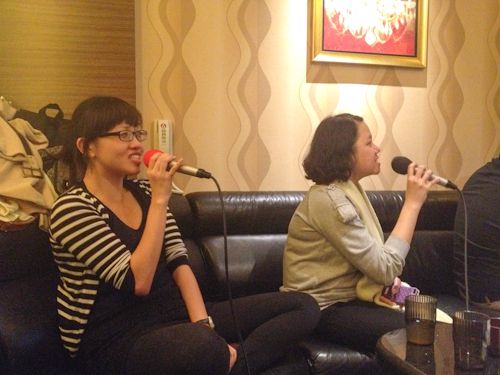 Our crazy shots!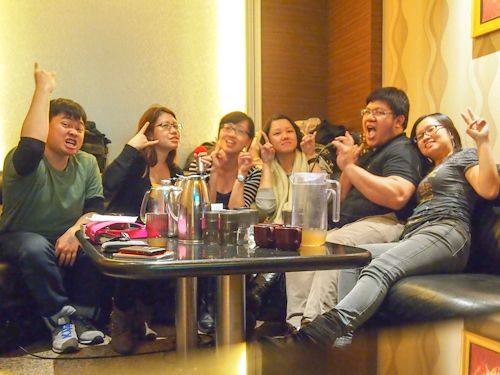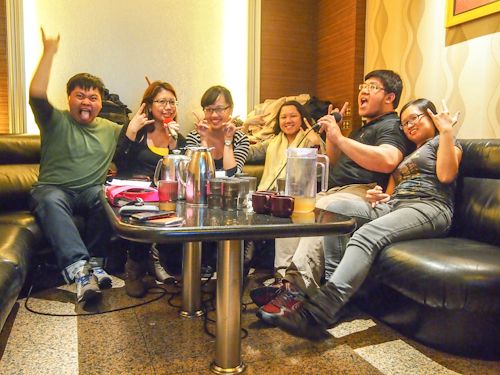 It was already past midnight when we ended our karaoke session. The night was still very young, we needed to run an errand!
We walked into a 24 hours Carrefour supermarket and started buying instant noodles! Some of the brands are not available in Singapore while some are crazily expensive so it make more sense to fly them back with us. So spoiled for choice again with plenty of variants to choose from!
When we were done, it was finally time to head back to our hotel and the moment I dread the most in every trip, packing squeezing everything into my luggage, cross my fingers that I am able to shut it tight and not exceeding the baggage limit!
6th January 2013 – Sunday
Last minute shopping and soaked ourselves in the vibrant streets of Xi Men Ding before checking out of the hotel and head to Taoyuan Airport.
Look what we queued for at Xi Men Ding for breakfast.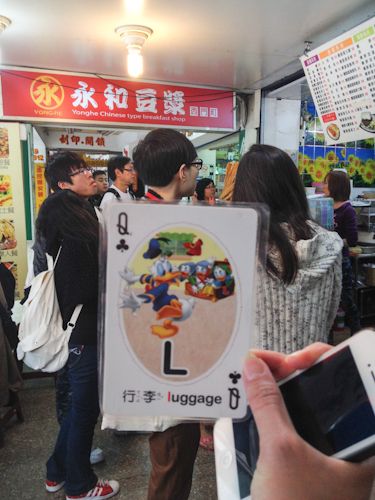 The ever popular 永和豆浆 (Yong He Dou Jiang)! Yummy yum yum, not taking the chance to miss any food eating opportunity till the last moment.
Look at the food we are flying back to Singapore. Believe me, Singapore is not going into a war anytime soon! I know but hey, these are shared between the 6 of us although I believe that I am one of the major shareholder of those goods.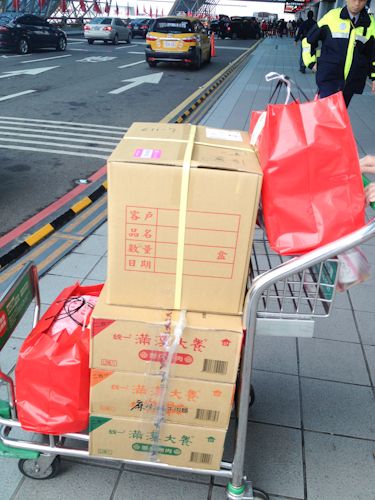 The last meal at the airport before boarding the plane.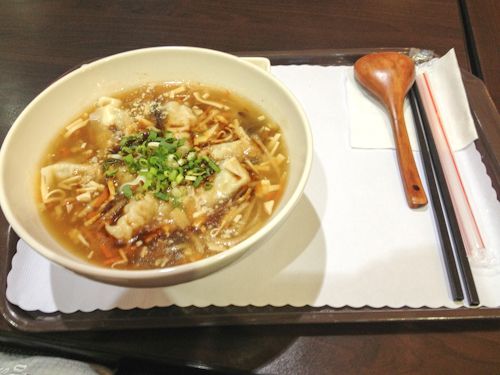 *Note to self: Do not order this the next week.
So there was a 4.5 hours journey back to Singapore…. we knocked out once we got ourselves seated.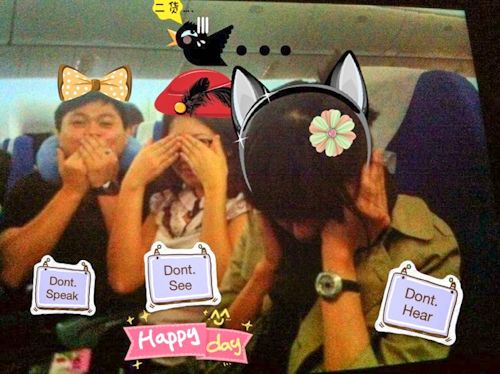 This photo is kinda funny with Sicong and I posing with the uncomfortable Sze Hui  whose ears were hurting from the air pressure. Creating memories out of moments like this.
Apart from Taiwan's pineapple tarts (凤梨酥) and sun cakes (太阳饼) which are must buy items, look at my 'collection' of 满汉大餐, one of my favourite brand of instand noodles which are retailing at about SGD$3.95 per bowl where we could get it cheaper by a dollar or so in Taiwan. Being a typical kiasu Singaporean, I lugged back a carton!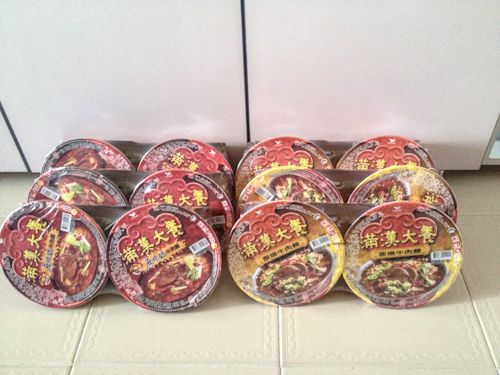 How can I miss my favourite Mister Donut? Air-flown back to Singapore too. Too bad 6 mini donuts sets were sold out. I cannot wait to fly another box back again!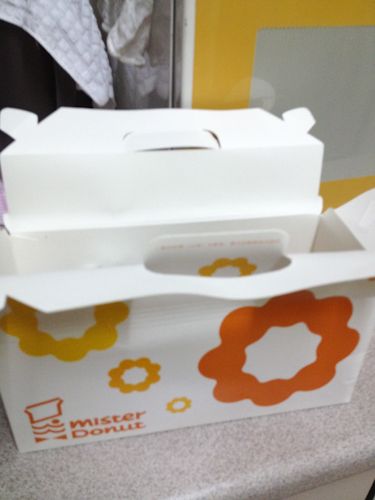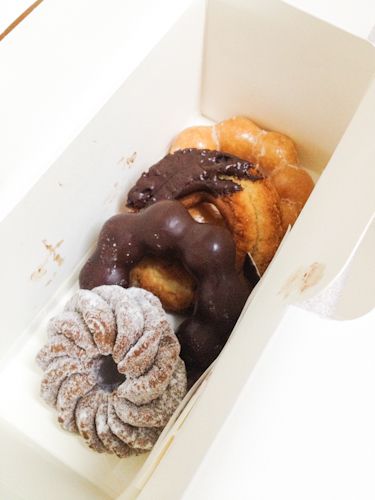 Looking at all the food pictures are making me crave for them right now. The next trip probably came right in time when I am missing stinky tofu, pork chop, bubble tea and other street food.
Taiwan, I cannot wait to say hi to you again! 😀