27 December 2011 (Tuesday)
Woke up bright and early in the morning because I had a coach to catch at 9am.
I could not sleep well the whole night because I was so worried that I will overslept and a luggage which could not be shut!
Luckily I manage to keep my luggage shut tight after several attempts of sitting on it!
Yes, I think I must have brought half my room to Australia and bought many other things along the way too!
As the room is situated on the 2nd floor and the place has no lift facility, I literally carried my luggage from the 2nd floor to ground floor with no help.
I am strong! Heh…
I was afraid I could not located the bus terminal hence I checked out early and wheeled my luggage to the Monorail station at Convention Centre.
Took the Monorail to Central Railway Station, where Murray's bus stop is.
Goodbye Sydney.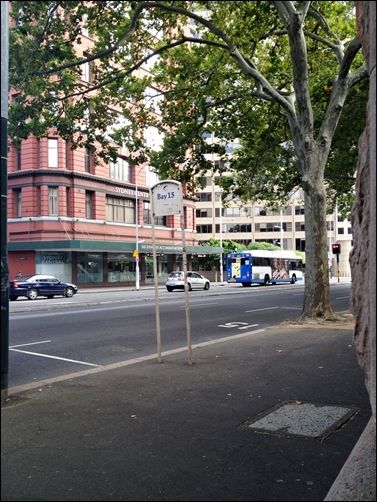 I arrived about slightly more than half an hour earlier. (I became a punctual person when I am there!)
I was the first one in the queue! Hahaha….
Waiting for this Murray bus to bring me to Canberra.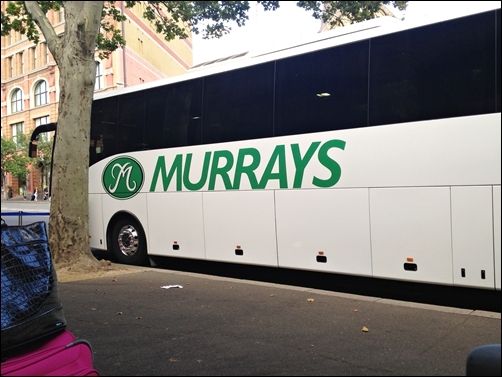 After boarding the coach…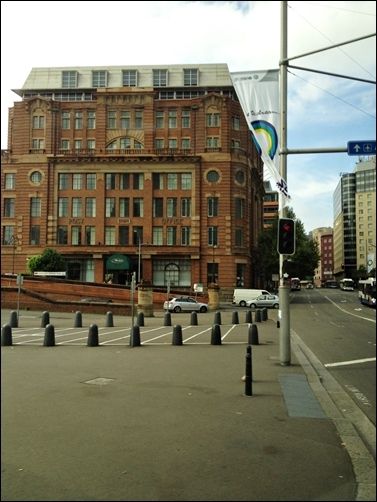 Catching the last glimpse of Sydney city before the coach drove towards the airport to pick up more passengers then off to Canberra we head!
It was a 3 hours coach ride from Sydney to Canberra.
FYI, Canberra is the capital of Australia.
Nah, it is not Sydney. =p
In that 3 hours bus journey, thank goodness I had my 康熙来了, novel and the endless stares at the beautiful sceneries to accompany me.
It was a rather cloudy day.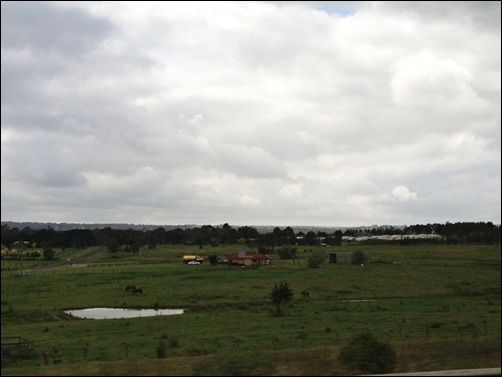 I really like this shot alot. (Except for the annoying reflection!)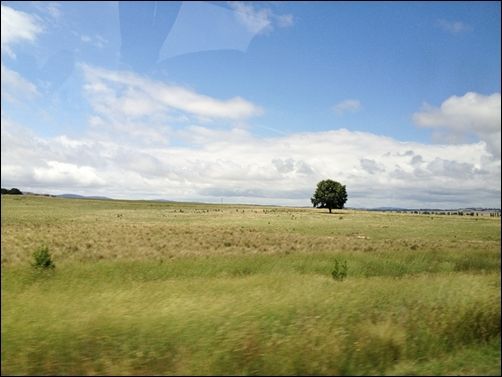 It gave me a very relax feeling.
Just nothing but blue skies and green grasses with the occasional cows grazing the grass and you can spot other animals if you look carefully.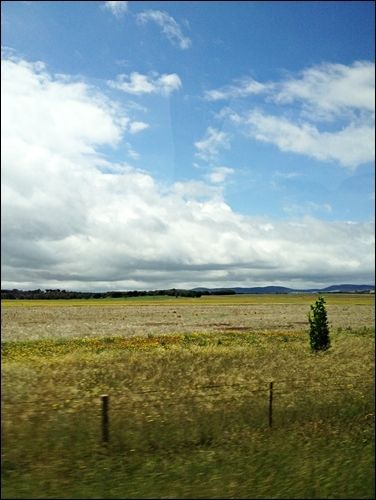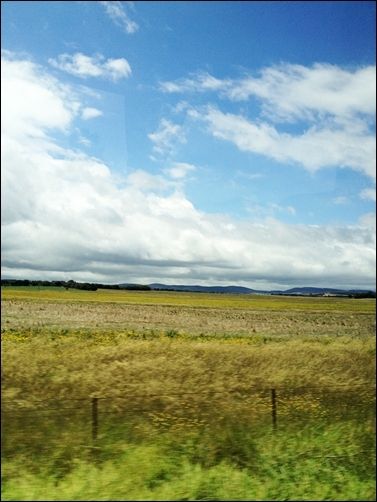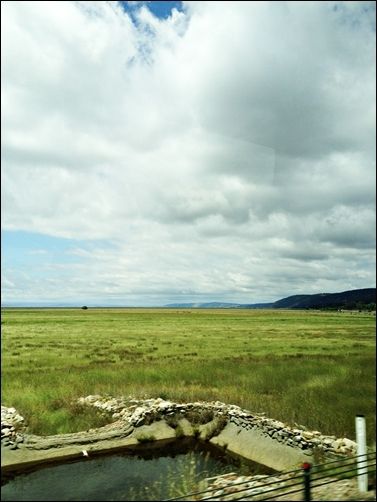 Throughout the ride, I continued to 惊叹 over how perfect my life was then. Haha..
Finally, I arrived at Canberra's Jolimont Tourist Centre at noon time.
Zong Yao came right on time to to pick me up and off we went to have our lunch.
He wanted to feed me curry for lunch!
Thanfully (or not), the place was closed as it was the long Christmas period!
So we had Zambrero Fresh Mex Grill for lunch instead.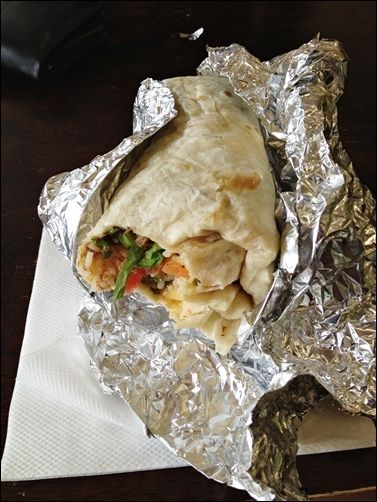 My half eaten burrito.
Could not remember the lunch being fantastic. I just had a stomach to fill up and that is about it.
We went for a mini shopping trip before going to his hall in ANU.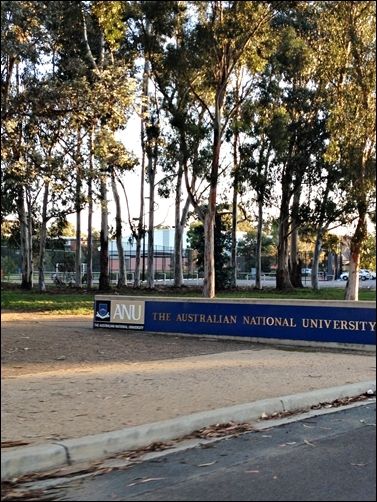 Welcome to ANU. Heh…
Zong Yao managed to get an empty room that his friend had left vacant over the long Christmas holiday for me to bunk in for a night. Else… I would kick him out of his own room to sleep in the study room downstairs. Count himself lucky. =p
Here is the room I stayed for a night at Burton & Garran Hall.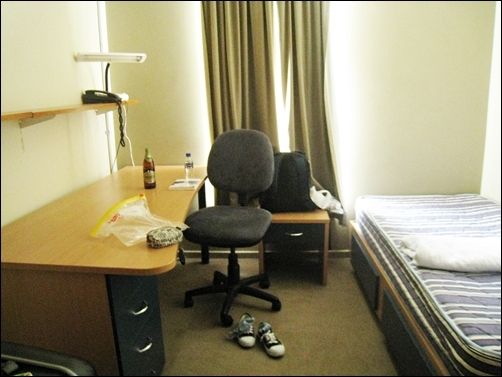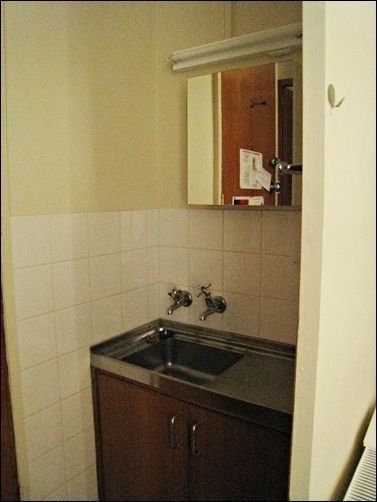 It as a litte wash up area.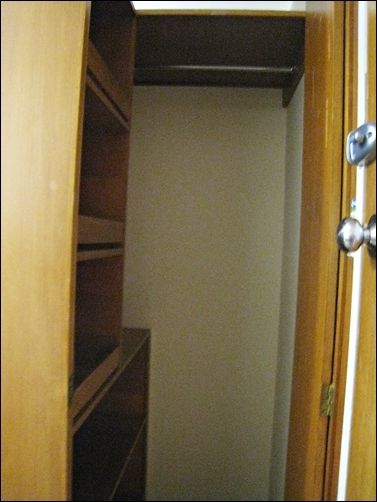 A mini walk in wardrobe.
How I wish I am able to experience hostel stay as a student but oh well, this is the closest I can get to it.
Some things in life, it is not a matter of whether you want it, you are able to work towards it and eventually be able to get it.
After I settled in, Zong Yao brought me to tour around the school.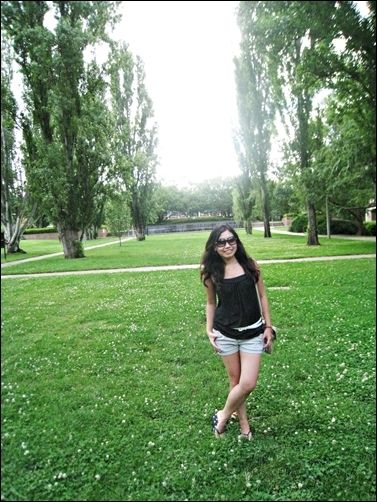 I wanted to roll on the grass but I had no courage to do it alone….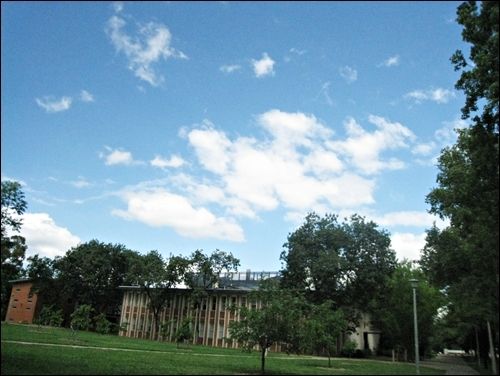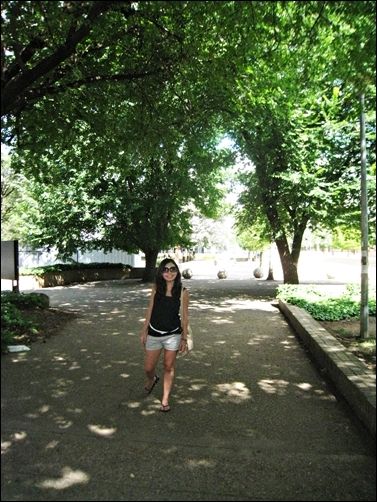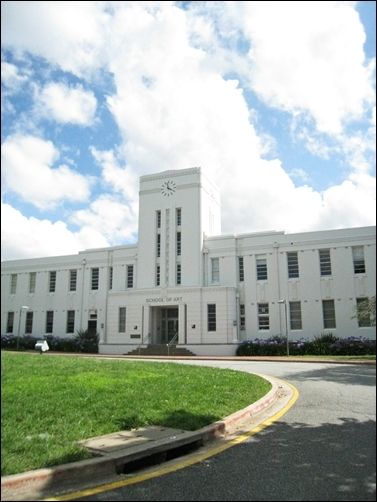 Walked over to the School of Arts. Zong Yao was darn right when he said I would fell in love with the School of Arts.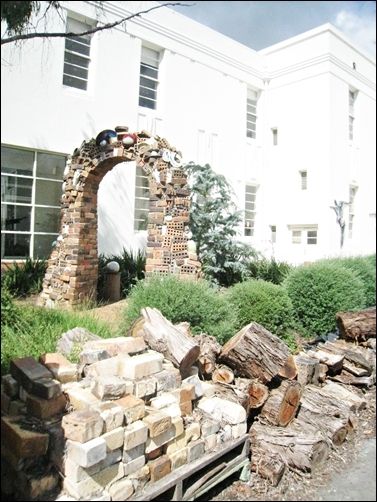 The arty farty feel.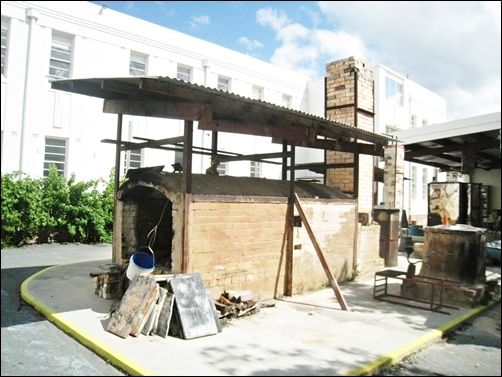 This is where the art students would heat up their ceramic artifact to become nice porcelain.

Here is how it look inside!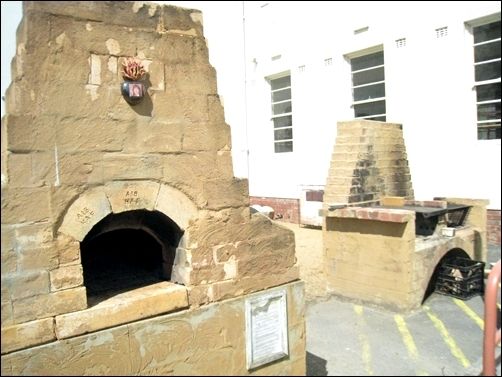 You are able to bake a pizza in this too!
After the little tour, we took a stroll to Lake Burley Griffin.
It is an artificial lake in the centre of Canberra.
Last time Zong Yao described how huge the lake is, I commented that it was so huge that you are cannot complete a 42km around the lake meh?!
Well, seeing is believing! It is a really huge lake!
Although it has a shoreline of 40.5km, the layout was so complex that it seems impossible to finish the run.

It was a very beautiful day with perfect weather.

Saw that pointy stick like thing that stick out from the mountain top?
That is the Black Mountain.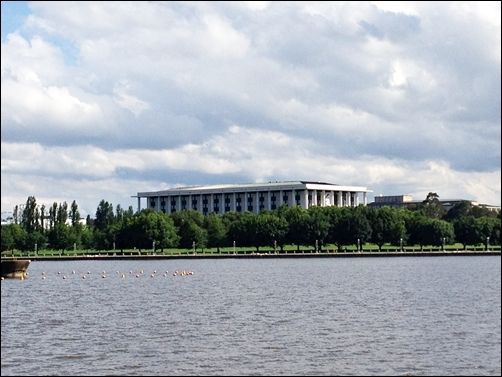 That is either a Museum or a Library. I forgot!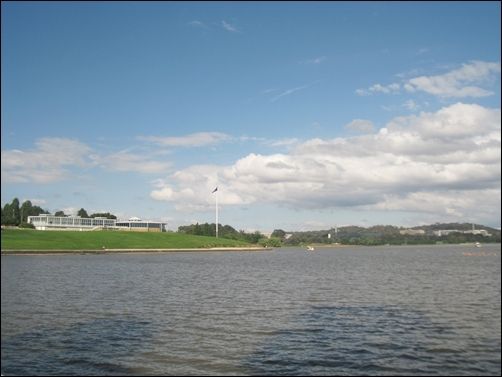 The building with a flag flying is the Parliament House if I have not mistaken.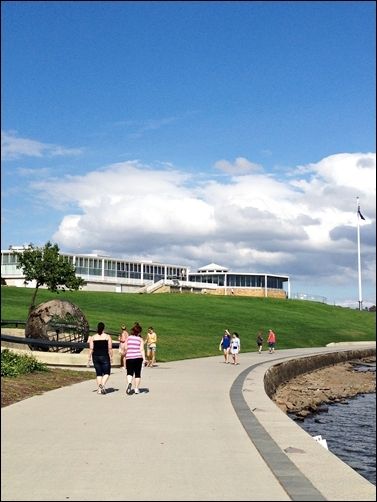 Walking towards the direction.
How can I resist not taking a couple of photos in such beautiful place?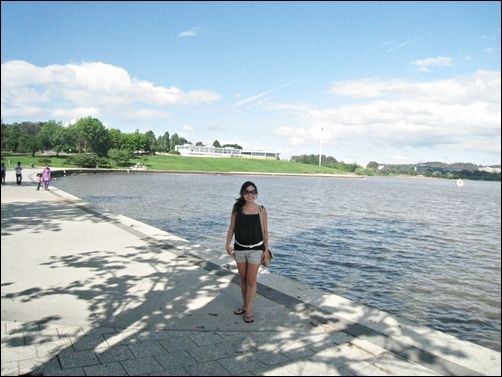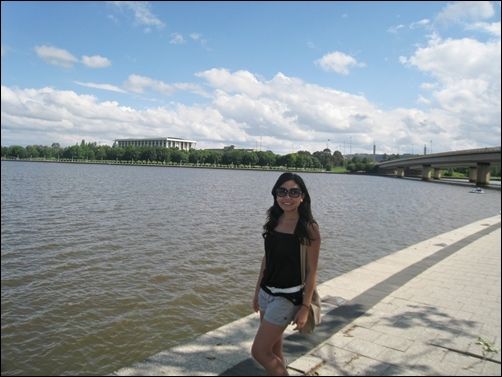 There were 2 black swans enjoying their lives in the lake.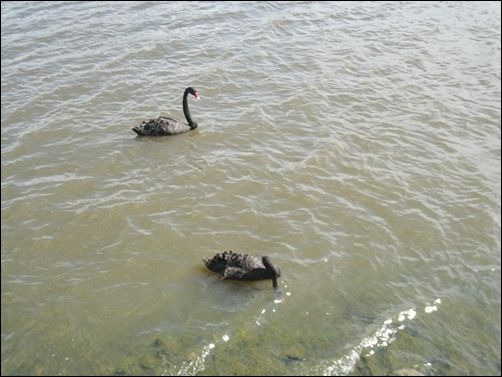 On the way back to ANU, I found a dandelion seed head!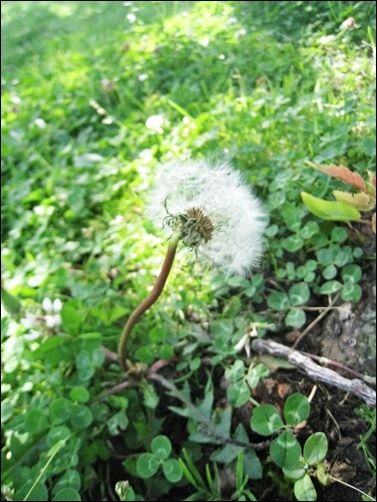 Before I could take a proper picture of one, someone had to blow it away!
Guess what we spotted?
Hares running around the fields in school!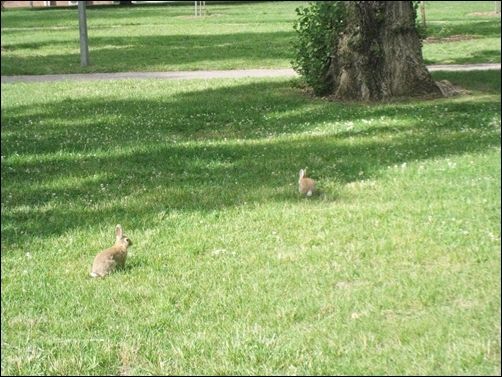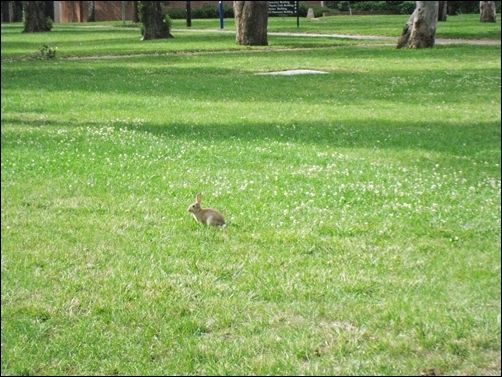 I was told that they were afraid of humans so they will quickly run and hide when they sense any human nearing them.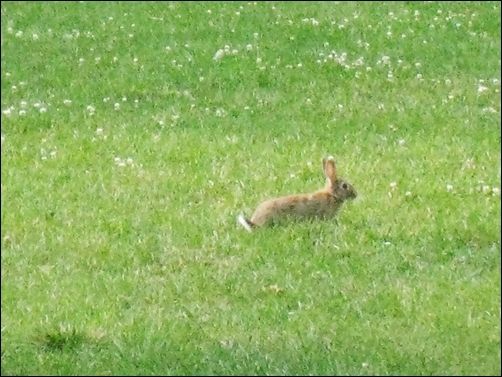 Here is a close up.
We also saw ducks waddling in the compound too but unfortunately I had no photos of them!
Went over to B&G Hall's kitchen area.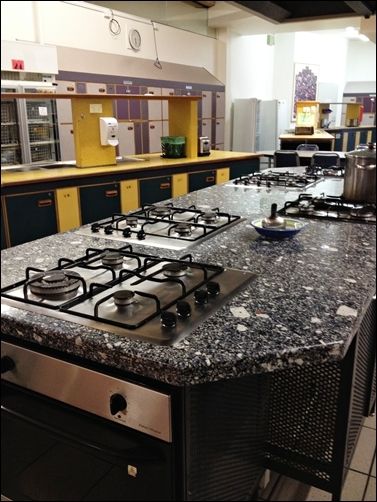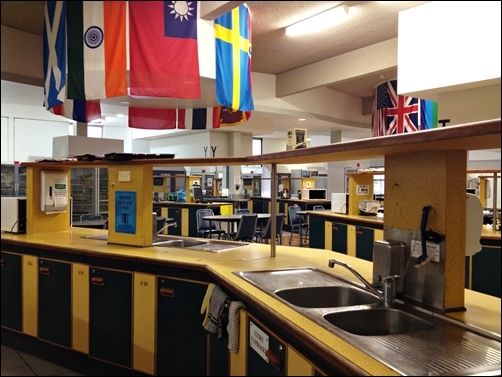 It was a huge cooking area with rows of stoves & sinks and plenty of tables for you to have meals with friends.
I really like the kitchen area a lot. It made me feels like cooking! Erm… instant noodles?!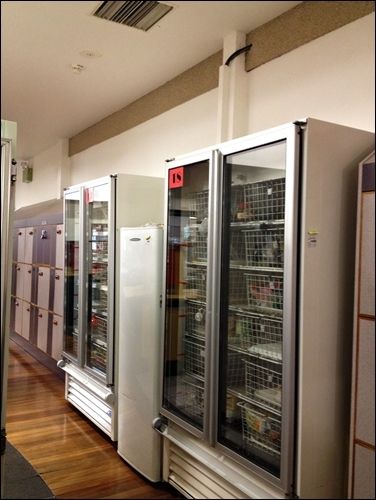 Each of them were allocated a storage space in the fridge to store their food.
Here is Zong Yao rummaging through his cupboard for some pots and utensils for our steamboat dinner at his place later that evening.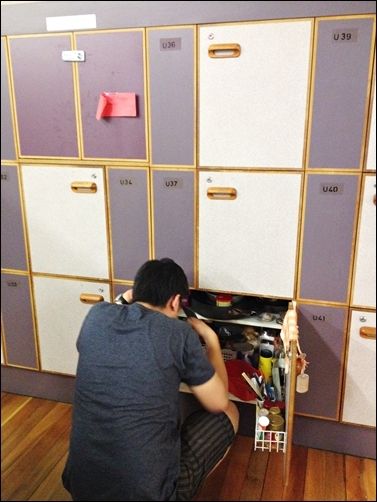 After picking up all the stuff we needed, he went to pick his friend, Stephanie before we went for our grocery shopping at a Chinese mini supermarket.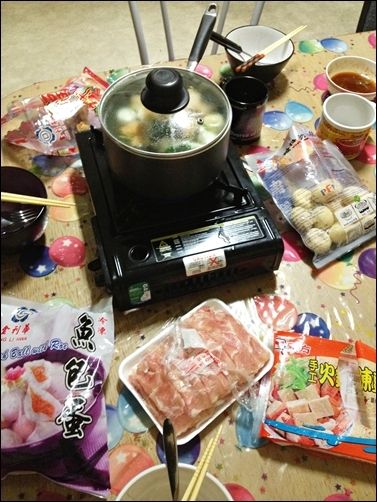 Our little steamboat dinner at Zong Yao's new place.
Those ingredients cost us a whooping AUD74!
In that instant, I miss our very own Fairprice very very much! =P
I brought a bottle of Pear Cider from Sydney that was suppose to be meant to go together with our Christmas dinner.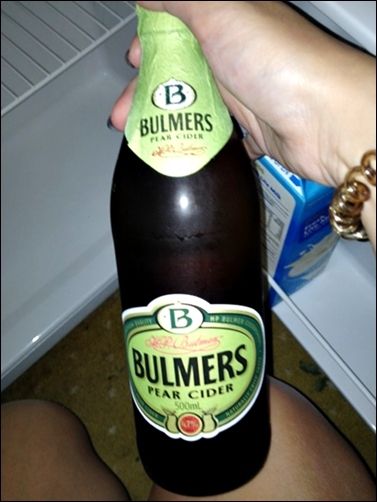 Spotted another dandelion seed head outside his house!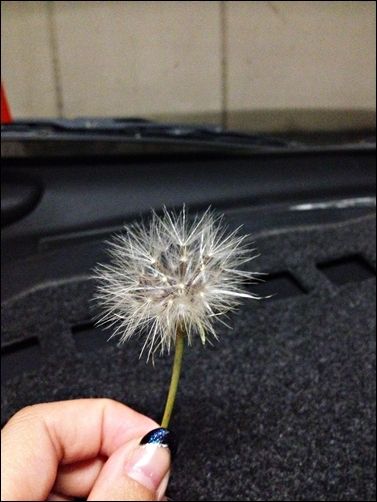 Now, a proper photo of one before I blew it away! Heh..
Zong Yao drove us to look for his friend, Jonathan who was working at Gelatissimo at Manuka.
Our complimentary desserts on a cold night with drizzles.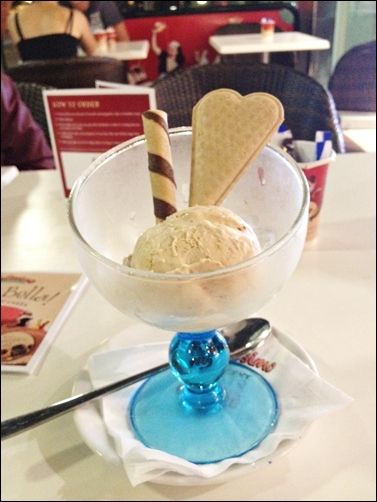 I finally get to wear my Adidas jacket which I though was a white elephant throughout the trip because it was between 13-15 degree celcius.
We were chatting in the shop until their closing.
Waited for his friend to knock off then we head off to a McDonald's for more chitchatting session.
There is a difference between those who went overseas to study and those who don't in terms of the views and perspective I think.
We ended the session quite late then back to the hall we head.
Bathed and got ready for bed.
I visited Zong Yao in his room.
I had seen his room virtually over webcam for 3 years but being there physically makes me feels weird.
It brought a sense of familiarity yet unfamiliarity.
For the thousand of miles I flew… and being there…
Strange~