26 December 2011 (Monday) – Boxing Day
We woke up before the crack of dawn at 4am Sydney time!
That was like 1am Singapore time and me being me, I will still be wide awake at this time in Singapore!
We woke up early as we had a mission to accomplish!
We were ready to hit the town for the annual massive sale that everybody in Australia were waiting for!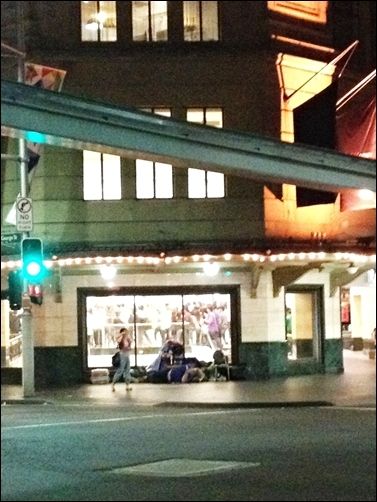 Walking the street…. and so you think the whole town was sleeping… and we were so crazy to wake up so early in the morning just for the sale???
Nah~ more than half of Australia is awake too!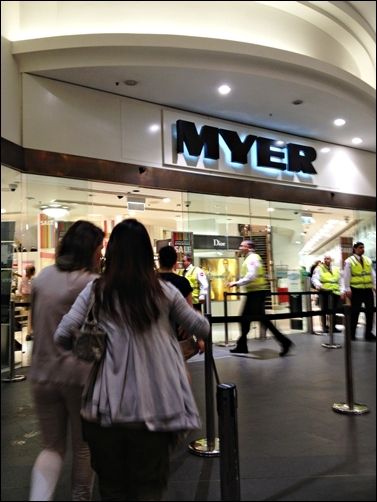 Rushing into Myer.
Well, Myer and David Jones are the 2 largest departmental stores in Australia and they opened at 5am in the morning!
Dwan Jie tried on this trench coat which was clearly a little too big for her.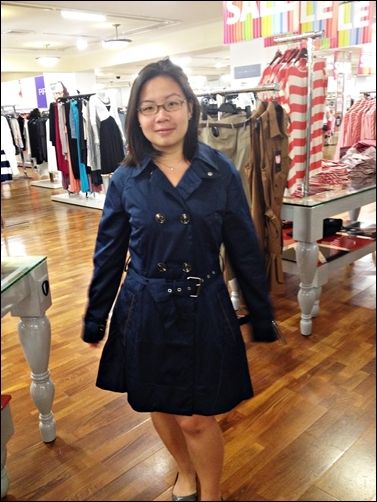 Tried on this shirt dress.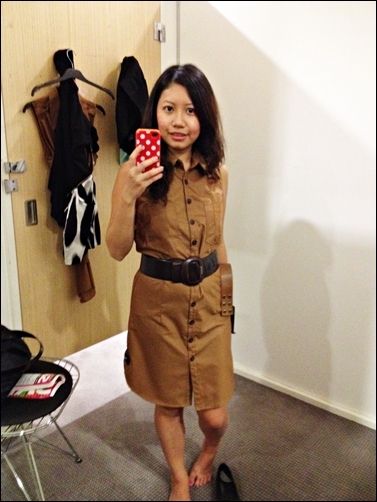 I kind of like it but it was really out of my budget. If my memory did not fail me, it was about AUD$80 – AUD$100 bucks after discount!
NAH~
Another piece…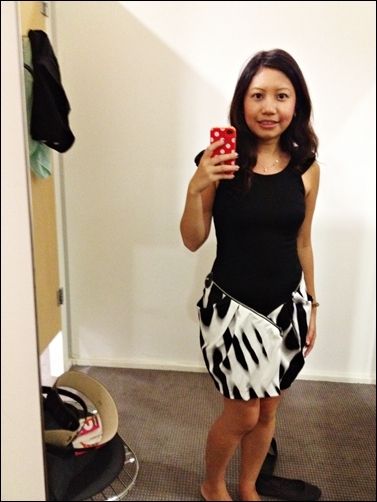 I think this piece is rather unique and I really like it alot…
However… I could not convince myself to pay AUD$80 for such dress.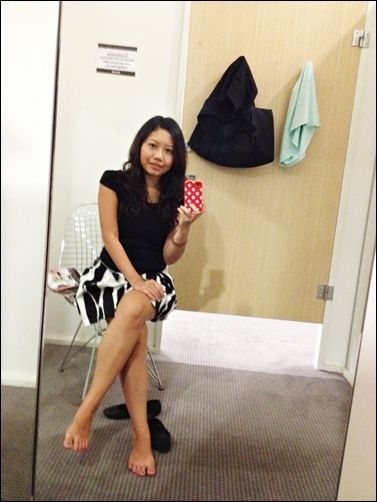 This is how big the fitting room is…. with 2 adjustable mirrors at the sides of the main mirror for you to see better and chair inside to rest your tired feet!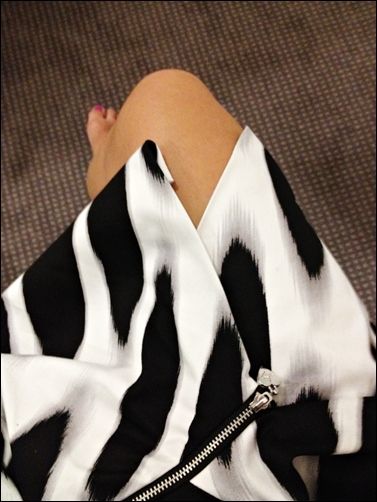 Love the cut of the hem…
Never regret not buying this piece though. Phew~
After we checked out with our shopping bags from Myer, we saw people queuing to enter other retail shops that open at their usual trading hours.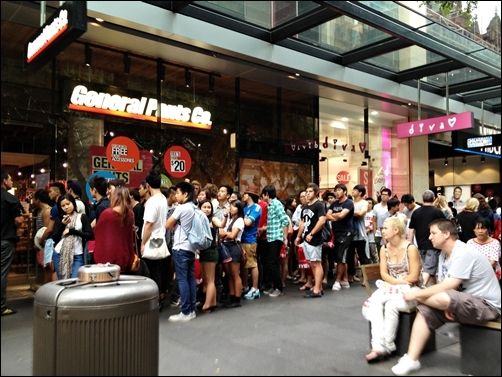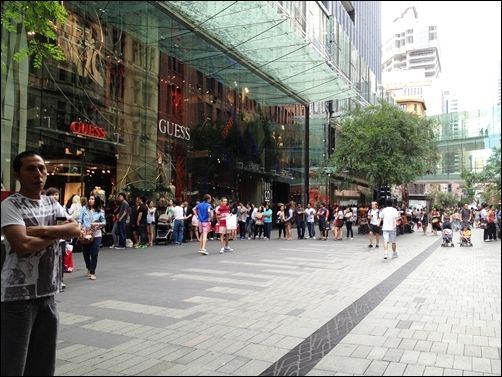 It felt as though the whole Sydney came alive!
I feel the Singapore spirit there. Shopping~
While we were at David Jones, I caught sight of this…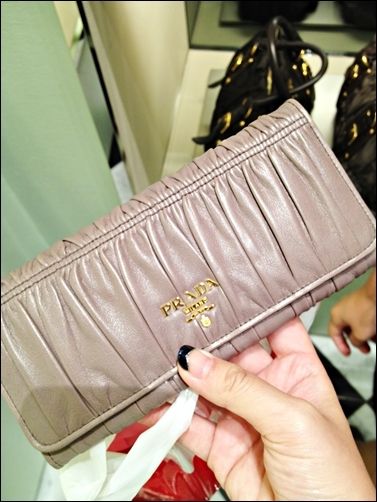 It was new arrival in store. There was a certain attraction towards this nice soft leathery wallet.
It was love at first sight I think.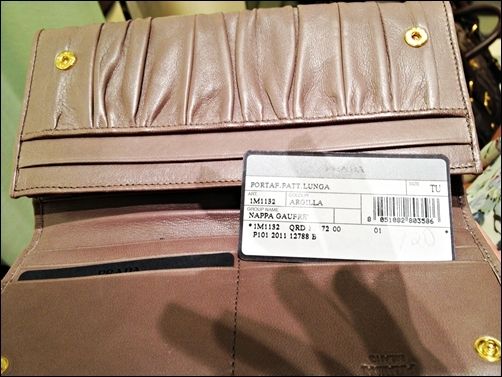 It costed AUD720.
Nooooo way am I going to get it!
It is retailing at $920 in Singapore but nope.. not going to get that.
Well, I had no luck with it in Europe too.
I guess I am not fated to own this at a reasonable price.
Oh well~ too bad for me then.

I do like this piece of white dress Dawn Jie tried on, too bad it had a stain on it else she would have bought it.
After shopping before break of dawn till afternoon, it was time to return back to our Hostel as Dawn Jie would need to start packing up and get ready to make her move back to Brisbane with her painful 16 hours coach ride. Oh well, because she confidently thought she is able to grab a air ticket to leave the next day or even a coach ride back the next day.
Turn out that, the air tickets and coach tickets were sold out resulting in her leaving a day in advance.
So that left me alone in Sydney for a night.
I bought a pair of Roxy slippers to replace the pair that spoiled a couple of days ago.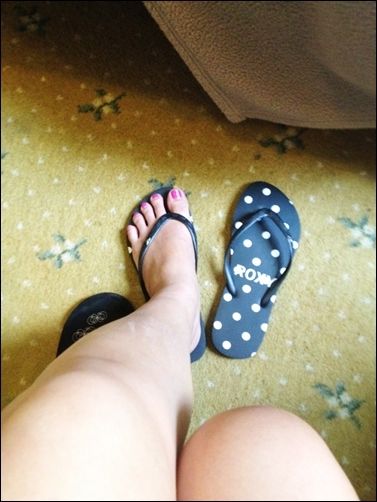 Can you see how badly my thigh got sunburnt after the lunch under scorching hot sun. Sigh~

After bidding Dawn Jie goodbye at Convention Centre Monorail station, I only had me, myself and I in Sydney! Woot~
So I roamed around the street all by myself. I tried to recall the route which I had taken before.
Ok, I admit I dare not roam too far off track because I had not been remembering the roads when I was with Dawn Jie at Sydney.
Basically, I just switched the mind off and just follow!
Anyhow, I roamed to Darling Harbour, checking out a shopping mall nearby.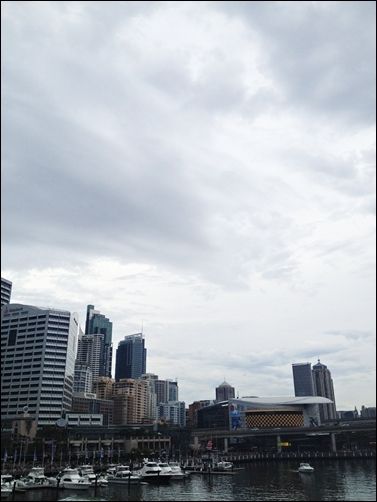 I was quite sick of the shopping there honestly because when they say SALE, it was still pricey to me.
For a moment, I missed the cheap cheap Bangkok! Aw~
Roamed around Queen Victoria building.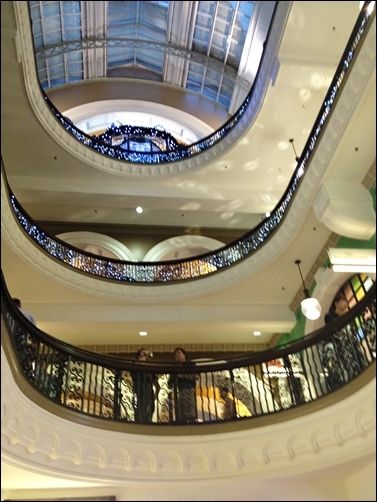 Hunting for Christmas gifts.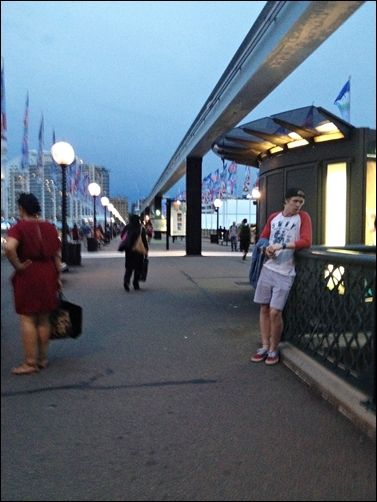 Just as the sun was setting, decided to head back to Hostel as it had been a long day.
Here I went, passing by Darling Harbour again.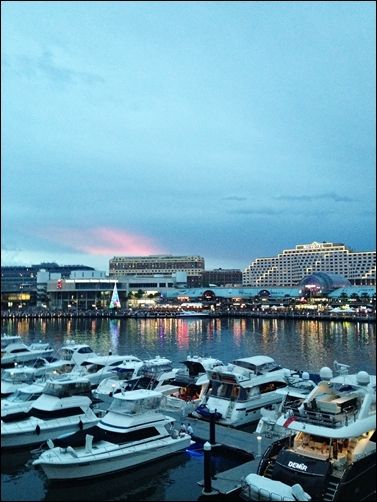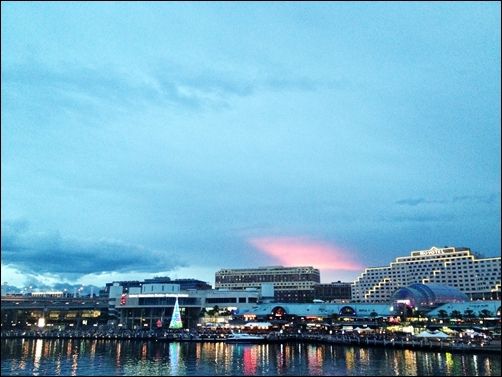 Comparing this view to view from Esplanade overlooking Fullerton, I think I still prefer the latter.
My dinner was some leftovers from previous day's Christmas dinner and a bowl of instant noodles.
Too pathetic for snap a shot. Hahaha…
Anyway, Here were my loots from Boxing Day Sale.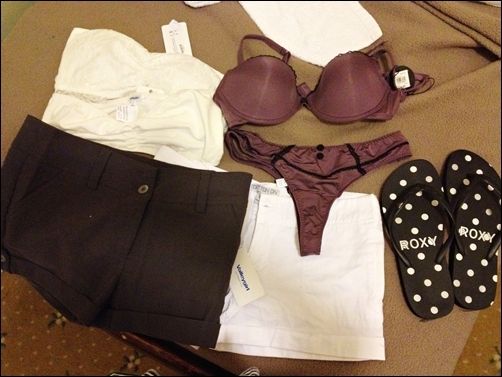 Honestly, I am not too impress with the boxing day sale.
I still prefer our Great Singapore Sale anytime!
Busied myself with the packing for the rest of the night as it was my last night in Sydney.
I was worried the whole night that I will miss my bus out of Sydney the next morning because I overslept and I am not able to shut the luggage before I check out!
I am such a natural worrier!
Thankfully I made a phone call that made me feel a little assured and the shows in my galaxy tab to take my mind off the worries.
Had to force myself to sleep earlier that night but I remembered it was not quality sleeping and it was indeed a warm night in Sydney…